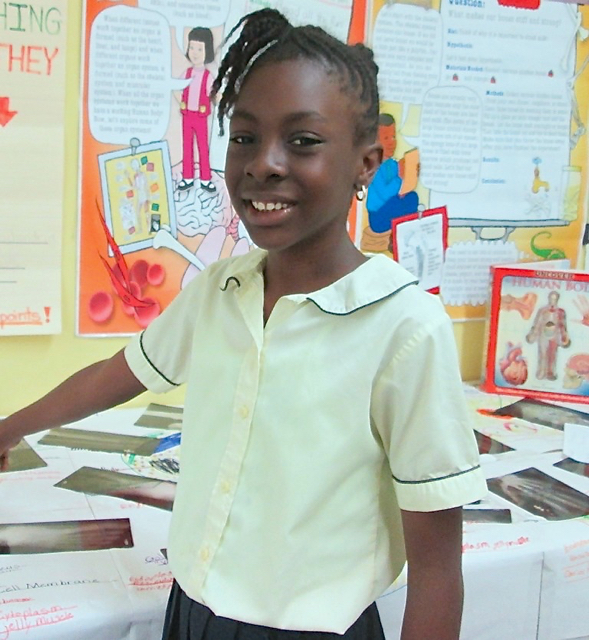 An enthusiastic Orlando Reyes, 12, was quick to involve a passerby as the students who had participated in Julius E. Sprauve School's Science, Technology, Engineering and Math – called STEM for short – afterschool enrichment program showed off what they learned at an exhibition on Wednesday.
"Do you want to play the five senses game?" he asked.
The game involved two different sets of sandwich cookies, one with peanut butter filling and the other with vanilla. This particular game showcased taste, but there were others for smell and the rest of the senses.
While the students were enjoying their exhibition, those a bit older saw the bigger picture.
"Science and math lead to a great number of careers," Sprauve Principal Ellen Francois said.
Yvonne Wells, a retired educator who runs the afterschool programs at Sprauve, said the school brought in contractor Iya Keturah Monroe to run the program.
"You don't find enough minorities in those fields," Wells said, speaking of the need to give Sprauve students a boost in the science, technology, engineering, and math fields.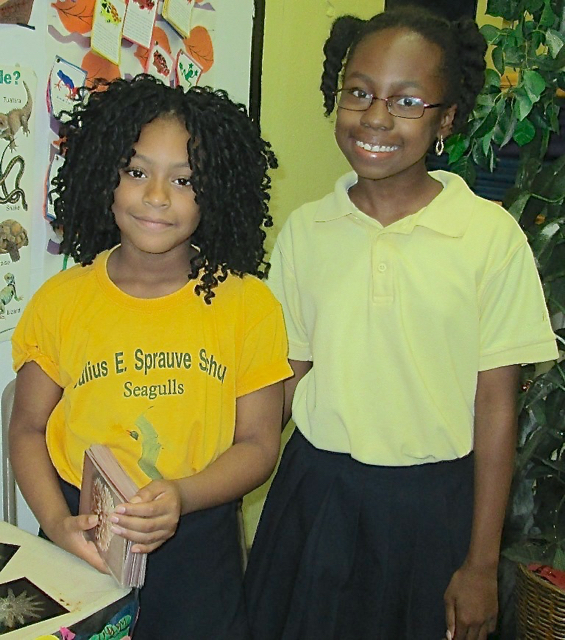 Monroe, a Queens, N.Y., resident, developed the OURSEP science enrichment program. OURSEP stands for Open your eyes, Understand your greatness, Resolve to practice excellence Science Enrichment Program.
She's spent the past five weeks at Sprauve showing the science ropes to 45 after school students in grades two through eight.
"I'm trying to create scientific thinking," she said.
Tashani Williams, 10, learned her lessons well. In quick succession she ticked off all the cell parts and what they do.
"The cell membrane protects everything inside," she said.
She said she was interested in science and planned to be a doctor because she likes helping people.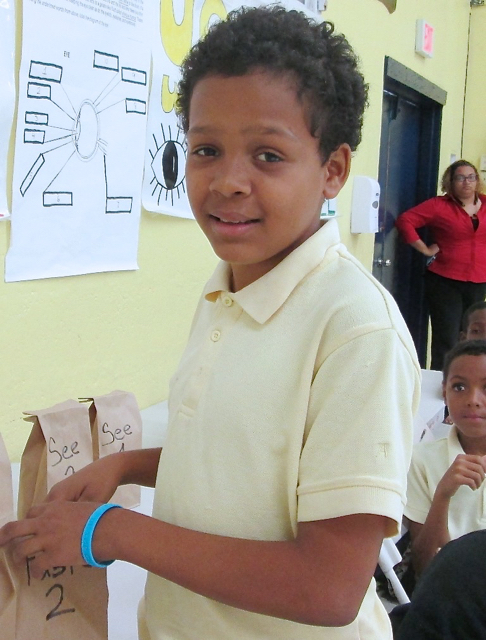 The exhibition in the school's cafeteria also included displays on animals, and Corethea Marsh, 9, Jah-Niqueqa Henry, 8, and Kwaniqua Monsanto, 10, had a game to share that called for matching animal x-rays with their photos.
The older students got to play detective in a game that had them searching around in a tent for clues to the person who was littering and feeding the animals in V.I. National Park.
"We have to look for evidence," DeShawna Davis, 14, said.
Monroe was a one-person cheerleader for the students. She said they all did an excellent job, and got a resounding yes to her big question.
"Do you love science?" she asked.