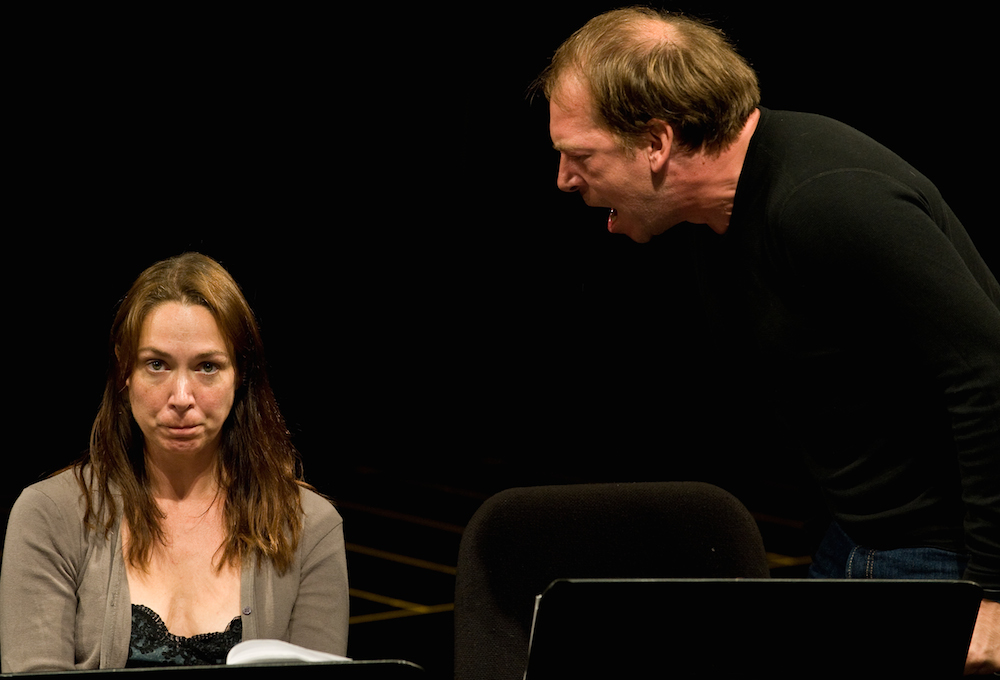 On Saturday afternoon, Virgin Islanders will have one chance only to see the nationally acclaimed and powerful "Theater of War: Soldiers and Citizens Tour" performed by Emmy nominee (House of Cards) Reg E. Cathey, Linda Powell, daughter of retired Gen. Colin Powell, and Director Bryan Doerries. Powell and Cathey grew up in military families.
"Theater of War" is a series of dramatic readings from Sophocles' Greek tragedy "Ajax" about war injuries, suicide and a "mind affected by divine madness," based a warrior who lived more than two centuries ago.
According to Doerries, the play reads like textbook descriptions of physically and mentally wounded warriors of the 20th and 21st centuries and the point is to engage the audience in discussions of the social issues of returning soldiers.
The grant sponsors mandate that there be civilian and military interaction during or after the performance, Doerries said.
"It's a rare opportunity to have this kind of dialogue," he said, adding that the quality of the art has not been compromised.
The director translated "Ajax" and created the play in 2008. Saturday will be the 308th performance worldwide, with other performances in Europe, Japan, Cuba, Kuwait, Qatar and at the Pentagon. Doerries has directed more than 125 actors in his productions, including Martin Sheen, Blythe Danner, Jake Gyllenhaal and Debra Winger.
More than 60,000 service personnel and their families have seen the reenactment, he said, and a special performance is scheduled Saturday morning at the V.I. National Guard headquarters for the military.
"It's very loud, very emotional. It was written 2,500 years ago by a general. The play explicitly deals with things experienced in war. It is not a passive experience," Doerries said.
The discussion afterwards is just as, or more, powerful than the play, according to Doerries. The audience is encouraged to give their "gut responses" and learn to understand the experiences of service members, their families and communities.
Doerries said people, especially veterans and their families, should attend because there are very few opportunities to sit together and "bear witness to the truth of war." The power and intensity causes people to lean forward in their seats five minutes into the play, he added.
The play, produced by Phyllis Kaufman, is free at the James Savage Theater on the campus of the former Good Hope School, starting at 3 p.m. Saturday. For more information about the one and a half hour performance, visit www.outsidethewirellc.com