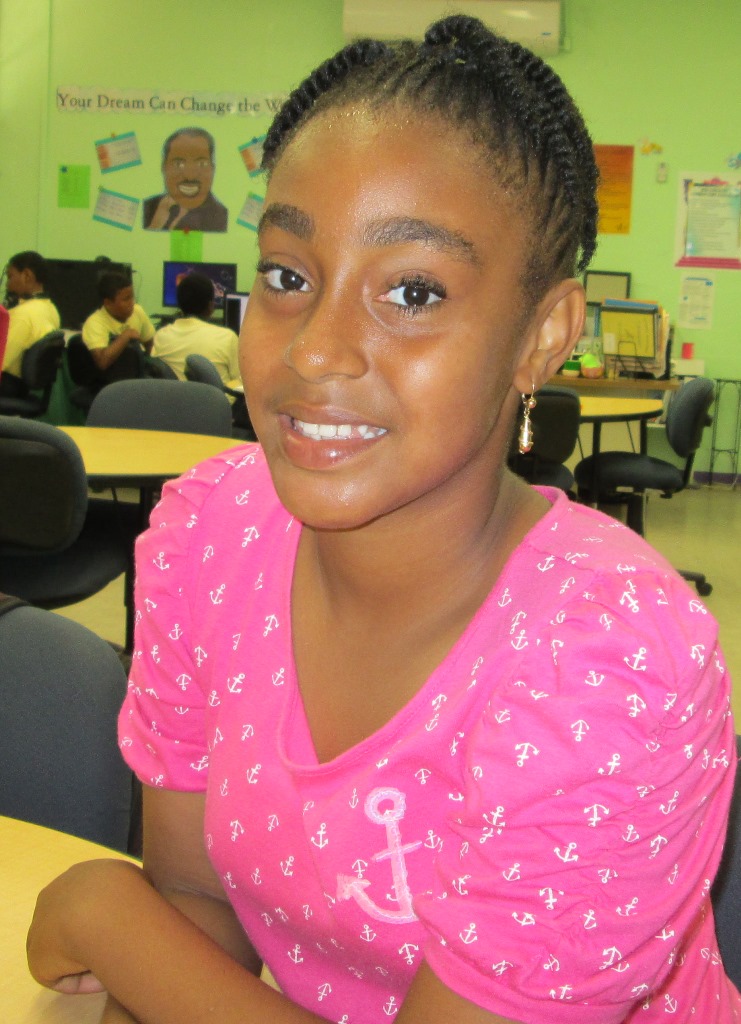 Liv Peltier, 11, won Julius E. Sprauve's grades four through eight spelling bee by correctly spelling the word counterfeit.
"I practiced a lot," she said of her success.
Her top performance at Sprauve got her a trip to the district spelling bee at Bertha Boschulte Junior High School in December 2014, but alas, she was knocked out of competition.
However, she said she won't rest on her Sprauve laurels and plans to compete again next year.
Studying for the spelling bee with the help of Sprauve teacher Lucille Parsons, her friends and her family, was hard, she said. The easiest part was going up on the stage to compete.
Heading into the seventh grade at Sprauve, Liv said reading and social studies are her best subjects. In her free time, she likes to read. Books in the Ramona Quimby series by Beverly Cleary are her favorites. And she participated in the Governor's Reading Challenge.
She said she's a good student.
"I study hard," she said.
Parsons sees the importance of learning to be a good speller because it helps students with reading.
"They also learn new words," Parsons said.
Liv started her education at St. John Christian Academy, moving to Sprauve for the fourth grade. She said she likes Sprauve because everyone is together.
While she still has a long way to go before she has to decide on a career, she said right now she's leaning towards being an interior designer. But first, she plans to head off to Ivanna Eudora Kean High School for her high school classes once she graduates from Sprauve.
Born at the Roy L. Schneider Hospital on St. Thomas, because St. John has no hospital, she's the daughter of Ilive and Edward Peltier. Her sister, Dujavnna Grell, 23, lives in New Jersey. She has a brother at home – Sanjay Peltier, 8.
Her mother is proud of her daughter.
"She's a very hardworking and determined young lady who really puts herself forward when she wants to get something done," Ilive Peltier said.
She also credited good parenting and wonderful teachers with her daughter's success.
When she's not at school or learning to spell new words, she takes ballet and jazz classes at St. John School of the Arts.
"It's really fun. It relieves all the stress you have during the day," she said.
And she likes to go to the beach, with Hawksnest Beach her favorite.
"I like driving around and watching the deer and donkeys," she said.