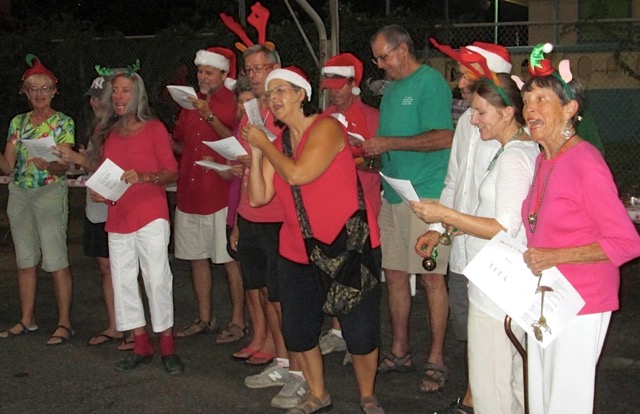 Coral Bay's annual Christmas party on Tuesday was all about the community coming together. Yes, Santa arrived on the fire truck like he's done for decades, the children all got presents and there was plenty to eat. But the spirit of the holidays was what brought people down from the hills that surround the small village to the Coral Bay basketball court for the party.
"It's a Coral Bay tradition," Wendy Davis said.
In keeping with that tradition, various Coral Bay area neighborhoods took their turn singing holiday songs.
Some were old favorites like "Jingle Bells," but the Bordeaux neighbors put their own twist on "The Twelve Days of Christmas."
"Three sugar apples, two juicy mangoes and a thrushie in a sour sop tree," they sang.
Upper Carolina residents came dressed to the nines in holiday colors of red and green. Some sported reindeer antler hats to make things more festive.
Emmaus Moravian Church singers entertained with a medley that began with "We are singing the light of God" and wrapped up with "We wish you a merry Christmas and a happy New Year."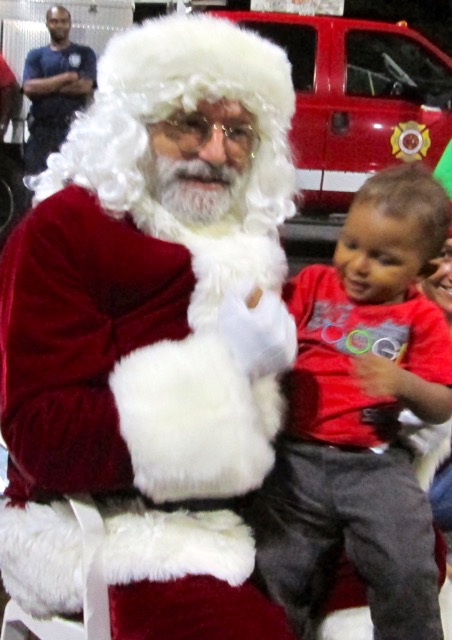 The Friis and John's Folly neighbors opted for more traditional Christmas carols like "Joy to the World" and "Silent Night."
While most of the neighborhood groups sang, a dance troupe from Calabash Boom called the Dynamic Dancers wore Santa hats while they entertained.
For many at the party, it was a chance to catch up with folks they hadn't seen in quite some time.
"You see faces you may not see," Aldria Wade said, noting sadly that the numbers of senior citizens at the party has declined but there were new people joining the community.
Some people said they came out to enjoy the children.
"The kids are all excited," Bonny Corbeil said.
Maine native Marcia Stewart said she misses the greenery and other northern holiday traditions so coming out for the party filled that gap.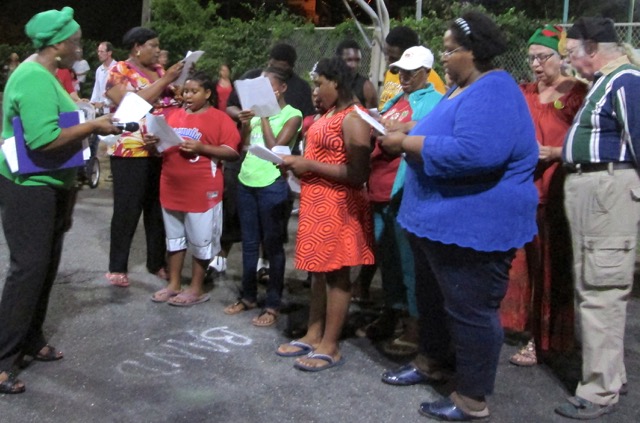 Asha Williams, who hails from St. John, was visiting from Chicopee, Mass., where she attends Job Corps.
"I like to spend the holidays down here. It's warm," she said.
And some folks were delighted to have their grandchildren around. David and Susan Silverman were busy keeping tabs on their two, Sonya Karyo, 8, and Remy Karyo, 6, who were visiting from Zionsville, Ind.
Sonya said she wanted to see the "festival in town," meaning the Christmas party in Coral Bay.
Remy had a shorter answer.
"It's fun," he said.