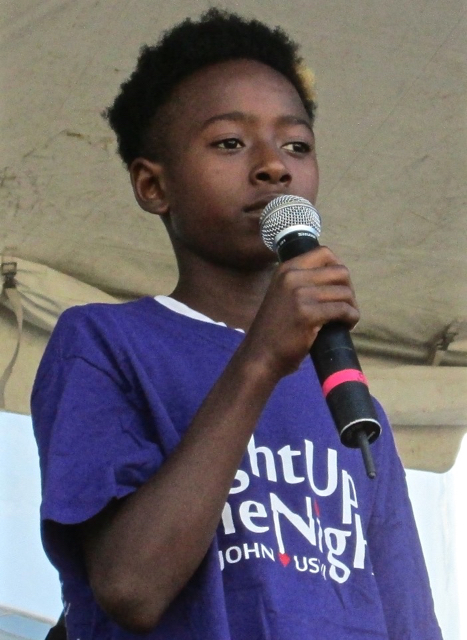 While many people at Saturday's St. John Cancer Fund's Light Up the Night event at Winston Wells Ballfield said they came out to benefit all St. John cancer patients, a few were there to remember specific people.
"We're going to decorate in memory of my mother, Penny Ramsdell," her daughter, Amy Ramsdell, said.
Ramsdell and a group of Cruz Bay Landing restaurant workers planned to be on hand throughout the night until the event ends at 8 a.m. Sunday.
Her mother was a long-time St. John resident who died of cancer four years ago on Mother's Day.
Cruz Bay Landing was one of 25 teams that set up tents around the ball field's perimeter to raise money and awareness. The money goes to help St. John residents with all sorts of expenses that come up when they're treating their cancer.
"In some situations we've helped with burial costs," said Cynthia Smith, a founding member of the St. John Cancer Fund board.
Unlike other organizations that have guidelines for using money, the Cancer Fund can help with any type of expenses, including travel for treatment, medical bills, lost wages, and nearly anything else.
Mary Bartolucci, who spearheads the Light Up the Night organizing committee, said this year's goal was $100,000. She said last year, the event raised $80,000.
The teams used a variety of ways to help meet the goal. Although Laurie Crandall wasn't quite clear on her team's name, calling them the Awesome Something, she said it was going to raise money with kid's games.
Caneel Bay Resort had a team headed by Allison Sells. She said it too had kid's games, and was also selling cupcakes.
Joe's Rum Hut's team had $10 gift boxes for sale that contained anything from candy to gift certificates at the restaurant.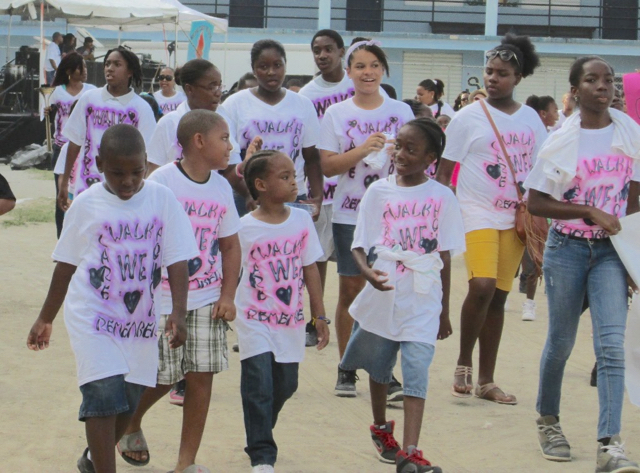 The folks at each of these tents, along with others, all had the same answer when asked why they were there.
"To support our community," said Karen Radtke of the St. John Landsharks.
Stacie January of the Bethany Moravian Church team put it in perspective.
"Today you, tomorrow me," she said, emphasizing how important it was to help.
Gifft Hill School's team planned to be on hand all night.
"I'm doing it for community service," Wallace Graham, 18, said.
Light Up the Night began with a short ceremony that featured Nekwante Sprauve, 11, singing "Hello."
"Hello from the other side," he sang, bringing many in the audience to tears.