Executive Director Julio Rhymer told the Governing Board of the V.I. Water and Power Authority on Thursday that St. Croix has been producing power for the last three weeks burning propane. Rhymer said the conversion to propane on St. Thomas should be completed by the end of next February.
Elizabeth Armstrong, WAPA Board chairwoman, noted that the community had "long awaited" that news. The fuel conversion plan was conceived more than four years ago and has suffered long delays and cost overruns.
The board also learned a couple of other long-term projects are nearing completion. More than 90 percent of the 60,000 old electric meters have been replaced with automatic meters, which will do away with typical meter readers and estimated bills. Niel Vanterpool, manager automation and operations, requested a change order for a 60-day extension and $677,769 to Tantaus to purchase and deploy the final meters.
He said that the new meters will help WAPA address its overall operational efficiency, reduce energy theft, improve the billing process and reduce line loss. He said the initial installation showed many places where WAPA was losing money through theft and through faulty meters.
The total project cost is $13 million and it is expected to save WAPA more than $90 million over the next 10 years.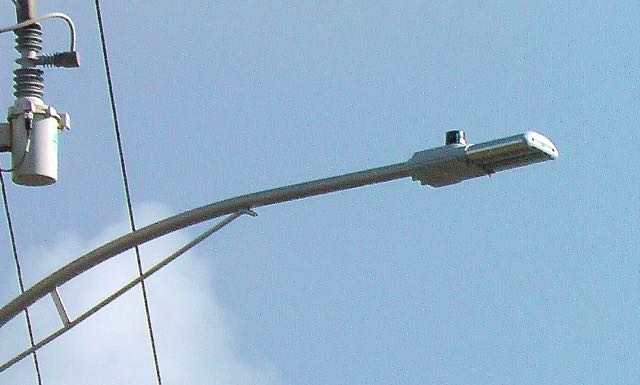 Rhymer also reported on financing to convert streetlights from high pressure sodium to LED lights. Some LED lights are estimated to use less than 20 percent of the power of old street lights.
WAPA began experimenting with LED streetlights in 2010 though a grant from the Energy Office. Since then a few streets have been converted on all three islands. This latest measure, however, calls for wholesale conversion.
Theboard approved a contract for brokerage services by IFS Securities. The company will act on WAPA's behalf as it seeks out the design, installation and financing of a lighting and solar project.
Rhymer told board members the lighting project consists of the retrofitting and installation of smart lighting solutions to more than 15,700 streetlights. The project will also include 100-watt LED fixtures and replacement lights, a controller, a WI-FI communication network and remote controls for the light's operation.
The estimated cost of the lighting project is $18.1 million.
The solar project consists of the retrofitting and installation of 3.5 megawatt solar power generation on 10,425 streetlight poles, including high efficiency 240-watt panels, micro-inverters, a communication network and remote control.
The solar project has an estimated cost of $10.9 million.
In other business, the board approved a 16-day extension and $82,000 increase in cost for the Company Street water line rehabilitation in Christiansted. Rupert Pelle, director for water distribution on St. Croix, said that during the course of this project the contractor encountered unknown underground infrastructure in several locations. The contractor was forced to stop work for a few days to allow affected agencies to complete their repairs.
The board also approved the purchase of Parcel No. 36 Nisky, St. Thomas, from the V.I. Port Authority. Rhymer said the parcel would be used for the construction of a transmission and distribution center.Projected cost for the purchase is $2.7 million.
Renewal of the health insurance policy for WAPA employees with CIGNA Health Care also gained the board's approval.
When questioned about finances, Rhymer said, "It is a struggle."
He explained current government receivables are now $32.5 million and continue to rise. He said the V.I. Waste Management Authority has been making strides by reducing their debt to WAPA from $5 million to $200,000. However, according to Rhymer, the authority's big challenges remain the territory's hospitals, which still are not making payments.