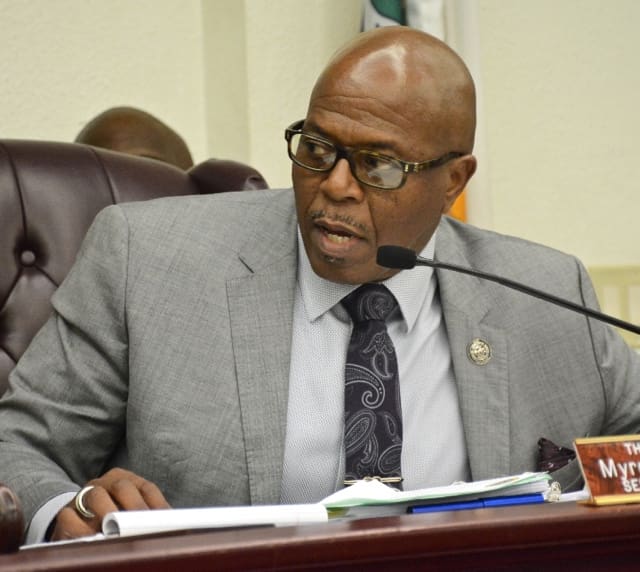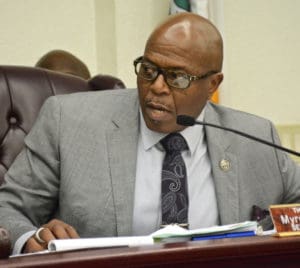 During Tuesday's session, USVI Senators approved a Carambola Golf and Country Club request for a variance to allow a zip line.
Carambola Golf wants a zoning variance on 4.7 acres of land west of the golf course. The land at Plot 5B North "A" Quarter, St. Croix, is zoned R-3 (Residential-Medium Density.) They want a variance to allow the landing portion of the zip line as matter of right.The line is expected to run a winding route of more than 4,900 feet through the North Shore treetops, giving visitors about a two-hour ride. Carambola Golf hopes to have the attraction up and running around June.
Senators also approved a request from Chandra Henderson for a use variance to let her operate dog-related services, including grooming/washing, training, boarding and doggy day care, at Plot no. 30, Estate La Grande Princess. The area is zoned R-2 (Residential-Low Density-One and Two Family).
The zoning variances now go to Gov. Kenneth Mapp for his signature.
Separately, lawmakers also approved three of Gov. Kenneth Mapp's nominees: Aida Iris Bermudez as a member of the Juan F. Luis Hospital Board, Hubert Antonia Turnbull as a member of the V.I. Water and Power Authority Board for the St. Thomas-St. John District, and Felecia Blyden as commissioner of the Virgin Islands Department of Human Services.
Blyden has been holding the commissioner's position for the last several weeks, since Mapp replaced former acting Human Services Commissioner Anita Roberts, who faced intense criticism for abruptly moving some residents of St. Thomas's Sea View Nursing Home without coordinating with families and other agencies.
Mapp announced Blyden's selection Monday evening during his state of the territory address.
Blyden has been with Human Services for 26 years, most recently as administrator for Disabilities and Rehabilitation Services. She holds a master's degree in vocational rehabilitation counseling from the University of Arkansas at Little Rock and a bachelor's degree in social work from the University of the Virgin Islands. In 2006, Blyden was named Human Services' employee of the year.
"I rise in support of all the nominees because they possess the capacity and qualifications to serve in their perspective positions," said Senate President Myron Jackson.
"Felecia Blyden has demonstrated the ability to remain steadfast and dedicated to her tasks at hand. She is also a team player and always puts others before herself," Jackson added.
Bermudez said her parents met during the large migration of Puerto Ricans to the territory during the early 1900s. She studied at Temple University, and was a social worker at the Old Danish School in Frederiksted. She held management positions in several government agencies, including the Department of Education and University of the Virgin Islands.
"Bermudez is an individual with many years of experience in the Health Care industry. She also has a strong educational background. We must give local Virgin Islanders a chance to serve especially when they are qualified," Sen. Brian Smith said.
Turnbull retired five years ago after 20 years of service with WAPA. He started as a trainee, and worked up to the level of a first class operator. He was president of the WAPA Employees Association and the Utility Workers Union of America, Local 602. Turnbull manages a family-owned business called TMT Sand Company on St. Thomas, which has been in business for more than 40 years.
"Turnbull has two decades of experience working in WAPA. During the vetting process, he spoke about addressing and resolving management issues. Turnbull also offered suggestions on building a stronger customer base for the entity," Sen. Tregenza Roach said.
All senators were present. There were no votes in opposition to the nominees or the zoning variances.