In spite of cloudy skies that threatened a downpour, dozens of St. John residents showed up at the Agriculture Center in Coral Bay to attend the Garden Fair on March 25.
Some came to attend presentations on topics that included beekeeping, grafting techniques, native trees, bush medicine and non-toxic cleaning products.
Some came to buy local produce and get tips on gardening from Charles Leonard, the renowned farmer from Bordeaux on St. Thomas.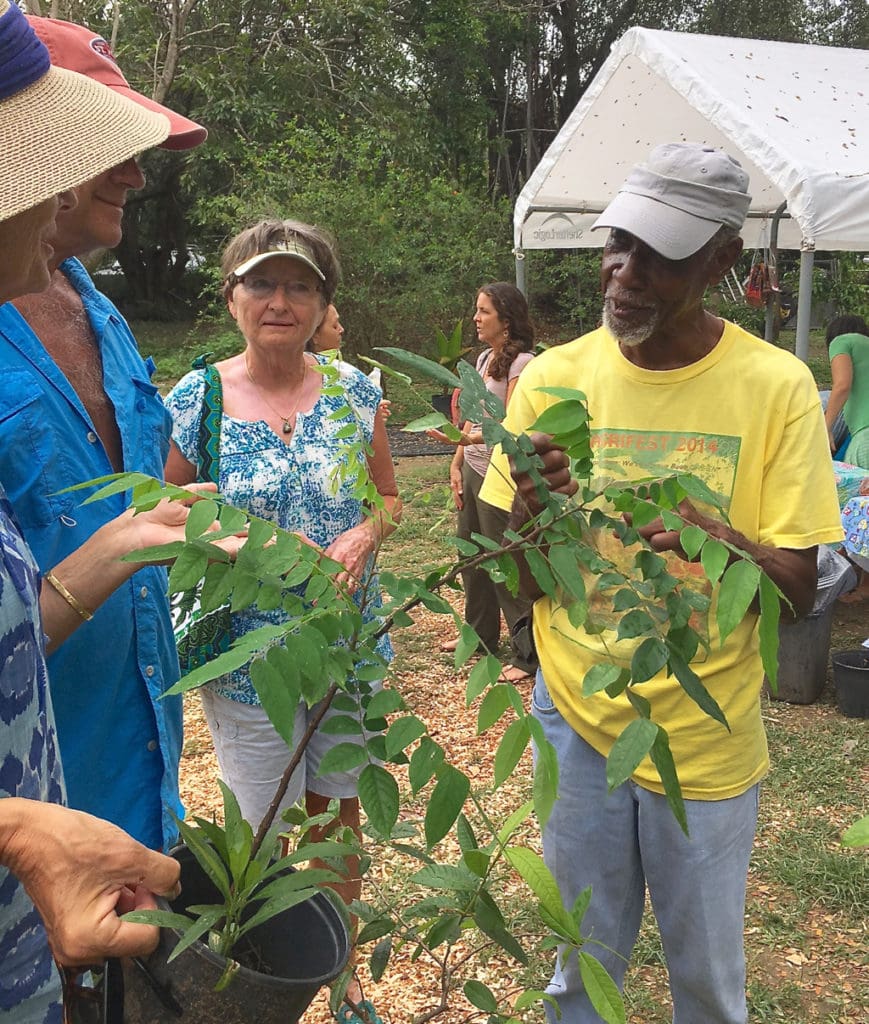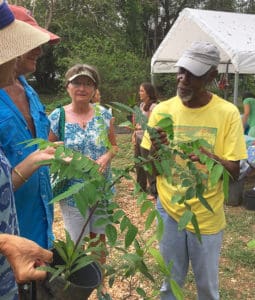 Some came to purchase seedling from the Ag Center to bring home to their backyards and porches.
Some came to let their children play with a pack of youngsters while they browsed the arts and crafts for sale.
No matter their motivation, Garden Fair organizers including Catherine Turner and Collen Brooker were happy to see them.
The two women helped organize the event to bring together people who share common interests and to gather support for two projects that would provide gardening opportunities for members of the community.
Catherine Turner's pet project is a children's learning garden that she hopes to establish in Coral Bay.
"It started with a homeschool collective out here," said Turner. Parents wanted to find a location where their children could learn the many valuable lessons that come with taking care of a garden – lessons on science as well as character development.
After investigating several locations, Turner said she now thinks the Guy Benjamin School would be ideal. The school (which was closed in 2014 because of declining enrollment) is being revived as a community center under the direction of Partnerships in Hope, a community organization, in collaboration with the Virgin Islands Department of Education.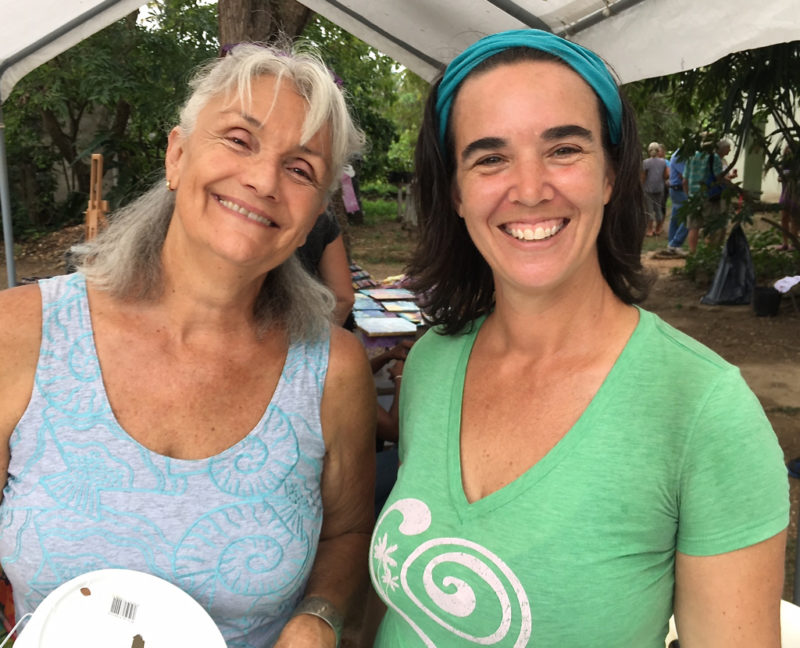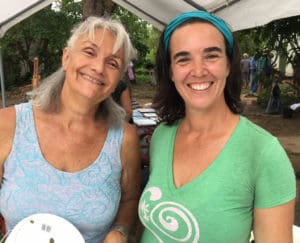 Turner said she's begun the application process and is now raising funds to prepare the land, build fencing, provide a water system, and purchase soil and seeds – "All the things that go into a garden."
While Turner is hoping to instill the love of growing things in children, Colleen Brooker is hoping to move forward a project for farmers on St. John that has languished for years. An anthropologist who's completing a master's thesis on sustainable agriculture in the Virgin Islands, Brooker is passionate about growing food using the techniques of permaculture and agroforestry, particularly in Coral Bay.
In 2007, the VI Department of Agriculture began discussions about converting almost two acres of unused land near the Coral Bay Ag Center into 10,000 square-foot plots to be leased to local farmers. In 2010, seven experienced growers, including Brooker, were selected to begin growing food and a groundbreaking ceremony for the Coral Bay Community Garden Project was held.
And then, nothing happened. Exactly why the project stalled is hard to say.
"There are varying reasons," said Raymond Thomas, who's served as supervisor of agricultural development at the Ag Center since 1999. First the land had to be cleared. Then the problem of providing a steady supply of water became an issue.
"At some point, the idea of having leases for government property was put into place," said Thomas. "Everyone needs to have a lease with a Public Works Department map. And liability insurance is needed. We still have some negotiations to do."
Thomas said the problem wasn't particular to St. John but was territorywide.
On July 16, the Source reported it would cost the V.I. Department of Agriculture at least $1 million "to switch over all of its farmland use permits to leases as required by law," according to Agricultural Commissioner Carlos Robles's testimony at a Finance Committee budget hearing.
The article continued, "Robles said a 2013 V.I. inspector general's report indicated the Agriculture Department's practice of issuing government agriculture land without a lease was in violation of V.I. law, so now anyone seeking government farm land must first obtain a lease.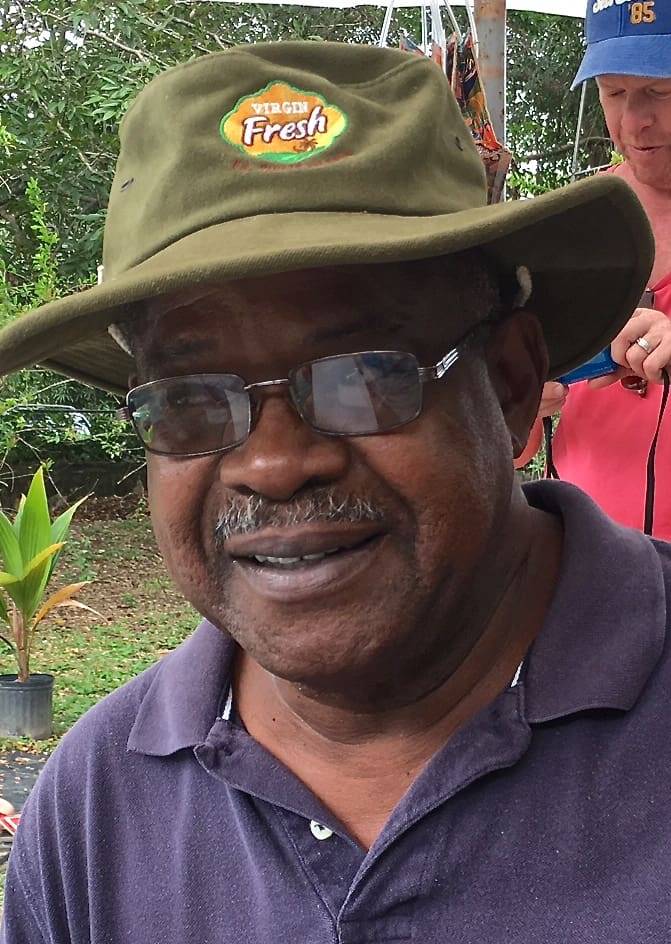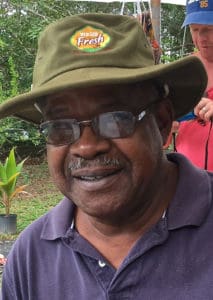 "Currently Agriculture relies on the Department of Property and Procurement for assistance in surveying farm plots, but Property and Procurement has very limited resources available to survey existing plots and pending requests for land, he said.
"Funding is needed to survey new and existing farm plots to secure leases and to come into compliance with existing law, Robles said, adding it will cost at least $1 million."
The article said 80 farmers territorywide complied as of July 2016, but another 120 were still operating under the now-prohibited permit system.
The situation has become even more complicated. On March 20, the Source published information from a press release issued by the V.I. Department of Agriculture outlining the insurance requirement for farmers leasing government land.
Farmers now must purchase a minimum of $100,000 in general liability coverage, according to the article. In the past, procuring the proper insurance was difficult for some, but through discussions with the Insurance Commissioner's Office of the Lieutenant Governor, various insurance companies have agreed to make insurance coverage available.
(Those interested can contact Errol Chichester on St. Croix at 778-0997 or Manley James on St. Thomas at 774-5182 for more information.)
Natural environmental factors and bureaucratic issues make finding fresh produce grown on St. John challenging, but there are two sources.
During the school year, the Gifft Hill School sells organic produce grown on its campus on Wednesdays from 3:15 to 4:30.
"Come early, it goes fast," said Dave Minner, director of the school's Education and Resiliency through Horticulture (EARTH) Program.
Minner said the offerings vary, but most recently, "we have pumpkin, lettuce, tomatoes, eggplants, bean and carrots."
Another popular option for St. John residents is Coral Bay Organic Gardens, the producer of the famous "Josephine's Greens" glorified on so many restaurant menus.
Located on King's Hill Rd. (off Rt. 107) about a quarter mile past the Agriculture Center in Coral Bay, the 17-acre farm sells bags of mixed greens, sprouts, kale, bok choy, and beans, and many other vegetables depending on the season. The farm also propagates plants for gardens and sells landscaping supplies.
Although the farm is usually open until 4 p.m, it's best to call to confirm the hours of operation: by calling 340-693-5579. Josephine's Greens are also sold at Starfish Mar.ket in Cruz Bay.