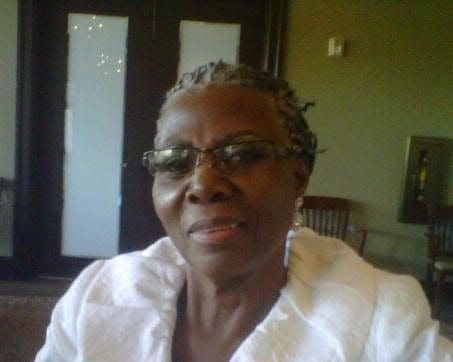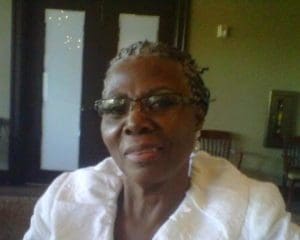 Leonie Riddle died Thursday, June 22, in Harris, Texas, at the age of 76.
She was preceded in death by her brothers Carl Hodge and Norwell Hodge.
Leonie Riddle is survived by her children: Amos Hodge, Jacqueline Hodge Duncanson (husband Eustace Duncanson), Leeann Oquendo (husband Rascio Oquendo Sr.), Ruthann Riddle, James L Riddle Sr., Susanna Hodge Riddle and Rachel Corbin; and grandchildren: Robert St. John Duncanson, Imhotep Duncanson, Makada Duncanson, Eustace Duncanson, Ricardo Oquendo, Rascio Oquendo Jr., Raynaldo Oquendo, Razzilee Oquendo ,Tiffany Danielle Gibson-McNair (husband Antwon Maurice McNair), Sandrina Riddle, Karrisa Riddle, Mahala Riddle, James L Riddle Jr., Jordan Riddle, Arianna Riddle, Justice Leonie Riddle, Ciara L Riddle, Thorne Corey Hodge Esq., Noah J Riddle, William R. Buggs Jr. and Summer Dru Corbin.
She is also survived by great-grandchildren: Ro'Melo Oquendo, Rohan Oquendo, Royal Oquendo, Jayden Patrick Andrew McNair, Malia Stephanie Lee-Ann, Judah Riddle, Savannah Riddle and Mia Hodge; sisters and brothers: Naomi Hodge, Sylvia Grasso, Joyce Hodge, Cleamena Hodge Duncan (husband Claudious Duncan Sr.), Victoria Hodge, Muriel Robinson, Marina Stout, Marjorie Freeman, Alpine Hodge, Omar Hodge and Mack Hodge; as well as many other relatives and friends too numerous to mention.
Relatives and friends are respectfully invited to attend the first viewing from 6-7 p.m. on Friday, July 7, at the Celestial Chapel of Hurley Funeral Home. The second viewing will be held at 10 a.m. followed by a funeral service at 11 a.m. on Saturday, July 8, at Nazareth Lutheran Church on St. John. Interment will be Cruz Bay Cemetery.
Arrangements are under the care of Hurley Funeral Home and Cremation Center of St. Thomas, St. John, St. Croix and Tortola.
For directions and online condolences, please visit us at www.hurleydavisfuneral home.com