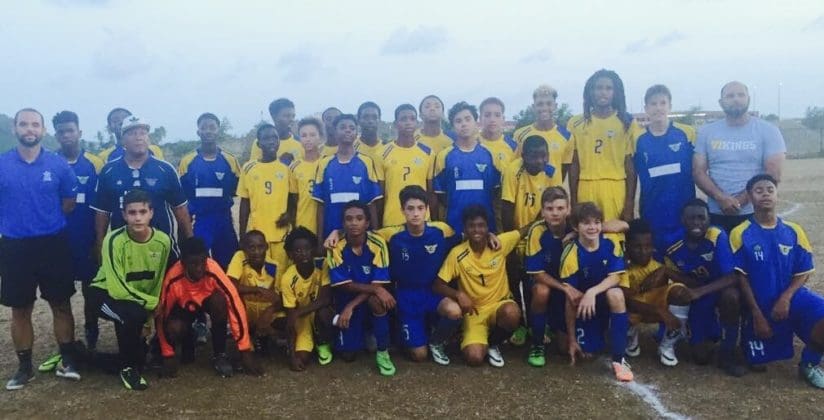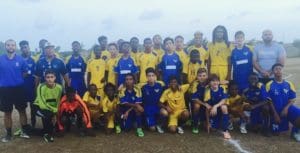 The U.S. Virgin Islands Boys U-15 National Team is preparing for the Confederation of North, Central American and Caribbean Association Football (CONCACAF) Boys U-15 Championship in Bradenton, Fla., Aug. 13-19.
In preparation for the championship the Boys U-15 will travel to San Juan, Puerto Rico, on Aug. 8, to participate in two friendlies against Puerto Rico's Boys U-15 National Team. The matches will be played on Aug. 9 and 10 at the Bayamon Soccer Field.
On Aug. 11, the entire team and staff will then travel to Bradenton for the CONCACAF Boys U-15 Championship. The team is placed in Group I with Bahamas, French Guiana and St. Vincent and The Grenadines. The USVI will play these teams play on August 13, 15 and 16, respectively with play-offs on Aug. 18. All matches will be played at IMG Academy.
The team is made up of talented players born on or after 2002 who have all come through the USVI Soccer Association youth development programs, such as the Saturday morning Grassroots Program, USVISA sponsored Elementary School League, Presidents Cup, JV League and Clubs Youth League.
The members of the USVI delegation are Selah Mathurin, Reyshawn Farrell, Elton Richards Jr., Gidal Williams, Niyon Maynard, Kareem Sealey, Sean Godfrey, Quinn Farrell, John Dalton Parr, Nickolas Swan, Jimson St. Louis, Orion Mills, Isaiah Jarvis, Axel Bartsch, K'yon Rymer, Connor Querrard, Destin Thompson Jr. and Drake Nemeth.
They will be accompanied by Alvin Randolph (team manager), Joseph Limeburner (head coach), Daryl Rogers (coach), Eustace Bailey (acting technical director), Carlos Labrada (coach) and Dr. Jason Williams (team doctor).
For more information, contact the USVI Soccer Association office at 719-9707or e-mail usvisoccer@gmail.com. Facebook: USVI Soccer Association, Inc.