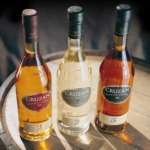 The Cruzan Rum Distillery, based on St. Croix, U.S. Virgin Islands, today committed $500,000 to the Fund for the Virgin Islands to support relief and recovery from Hurricane Irma in the territory.
The donation brings the total to more than $1.6 million in contributions by Cruzan and its corporate parents towards hurricane relief in the U.S. and its territories.
"My family has been producing Cruzan Rum in the U.S. Virgin Islands for generations, and we're determined to help our friends and neighbors whose lives have been upended by this devastating hurricane," said Gary Nelthropp, president and master distiller of Cruzan Rum.
"While St. Croix was spared the worst of Irma's wrath, our sister islands of St. Thomas and St. John took a hard hit. We're inspired by the way Virgin Islanders have come together, including how former NBA star and St. Croix native Tim Duncan has helped raise awareness and millions of dollars for the needs of the USVI's people, how Governor Mapp has urgently mobilized the territory's resources, how the Administration and Congresswoman Stacey Plaskett have led from Washington. As the USVI now braces for Hurricane Maria, we hope our support will inspire others to help, as well," said Nelthropp.
The Fund for the Virgin Islands was established by the Community Foundation of the Virgin Islands (CFVI), a 501(c)3 nonprofit organization that has been operating in the USVI for more than 25 years. It has supported past relief efforts in the region and is working closely with government and community providers to identify priorities and direct resources for immediate needs as well as long-term recovery efforts. For more information, visit www.usvirecovery.org.
Cruzan Rum is part of Chicago-based Beam Suntory, a subsidiary of Suntory Holdings. For more information on Beam Suntory, its brands and its commitment to social responsibility, visit www.beamsuntory.com or www.drinksmart.com.