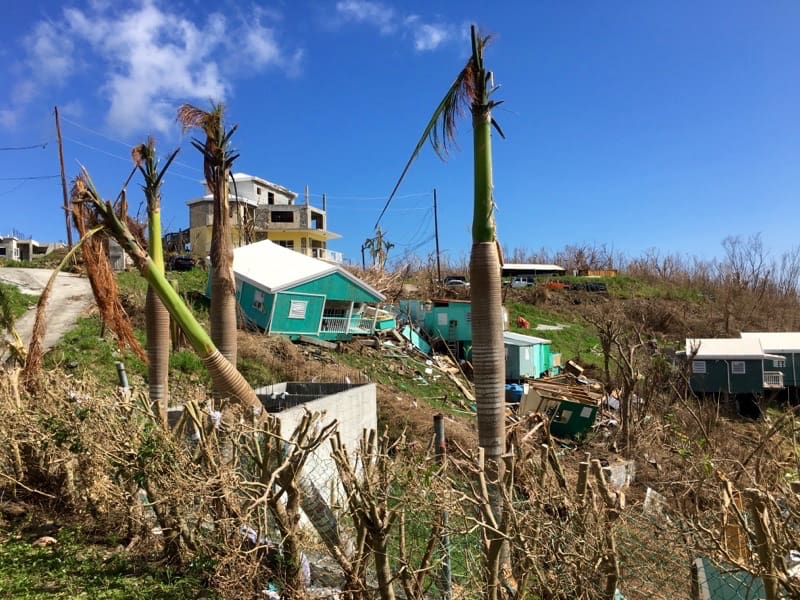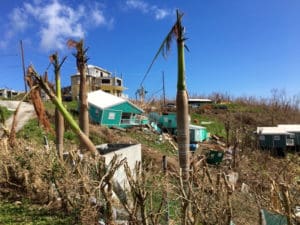 Another storm is heading toward the territory. Many of the relief and recovery workers from the U.S. military, FEMA and other agencies are leaving, with plans to return after Hurricane Maria passes.
For St. Johnians, there is a palpable sense that at best recovery has been delayed and, at worst, that it will be that much harder.
"The banaquits came back, our mango tree was starting to bloom. Then after we heard about the storm, everyone was sobbing," Rob Tutton said after the Saturday St. John community meeting at which news of Hurricane Maria was broached.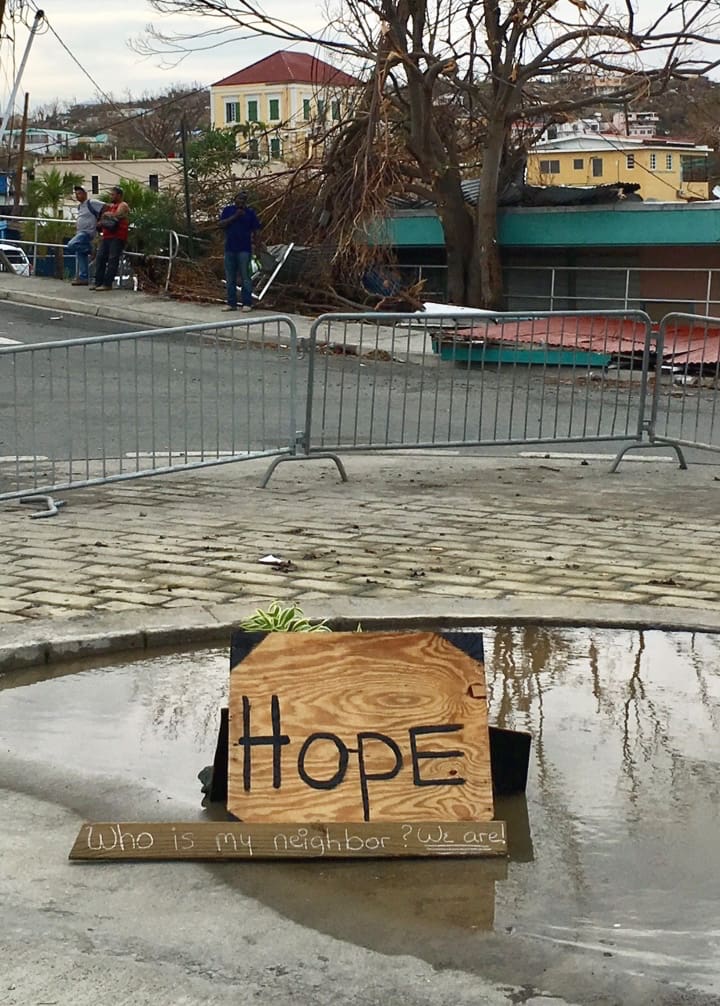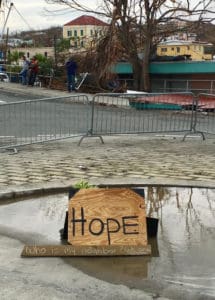 Military units began moving out Saturday as the U.S. Navy ships that had been among the first to bring relief after Hurricane Irma devastated St. John had to get to sea to get out of the oncoming storm's way. Much of the Army and Marines contingents also will leave Monday, to return as soon as they safely can after Maria passes through on Wednesday.
Irvin Mason of VITEMA, said it is not true that a mandatory evacuation of St. John has been ordered. Just as Gov. Kenneth Mapp said Saturday, Mason said Sunday if people want to evacuate they are welcome to, but no one is required to.
"We are now shifting from recovery to preparedness mode," Mason said.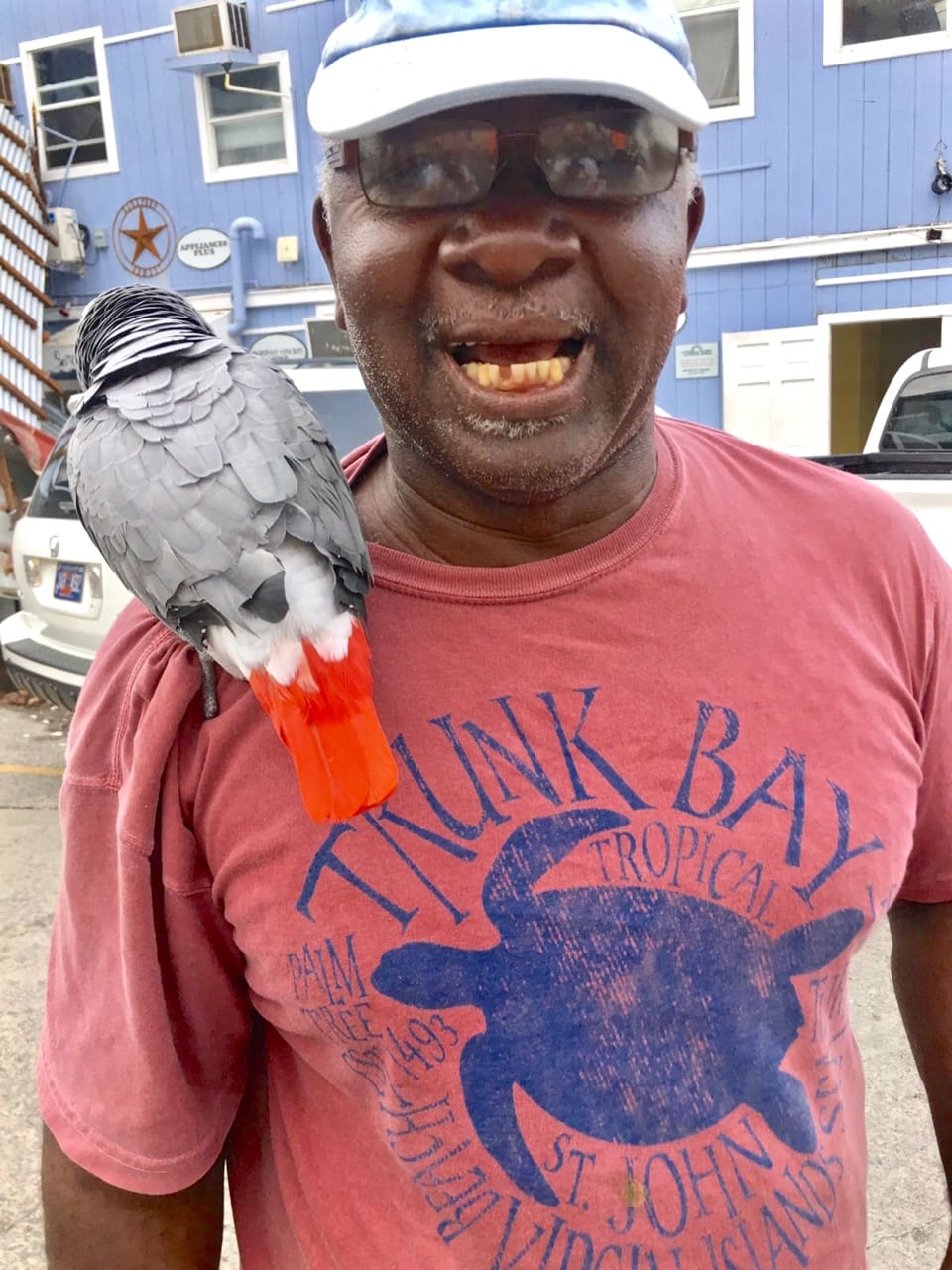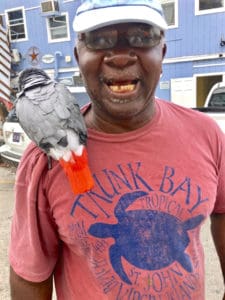 The Disaster Medical Assessment Team, which brought order and supplies to the Myrah Keating Smith Clinic, departed Sunday, but they left behind plenty of equipment and a promise to return. Dr. Joseph deJames said the remaining staff or working out how they will proceed.
"We're working it out," deJames said. "We're open 24/7 for emergency and urgent care. We're holding off on the routine stuff until after the storm. We has tons of stock, medicationwise."
DeJames is encouraging the emergency medical service to come up to the clinic at night, especially Tuesday night as the storm moves in, so there's more hands on deck.
After Irma strafed St. John a week and a half ago half of the clinic building had more than a foot of standing water. Debris had accumulated on the roof, clogging the drains.
"We're lucky the roof didn't collapse," he said.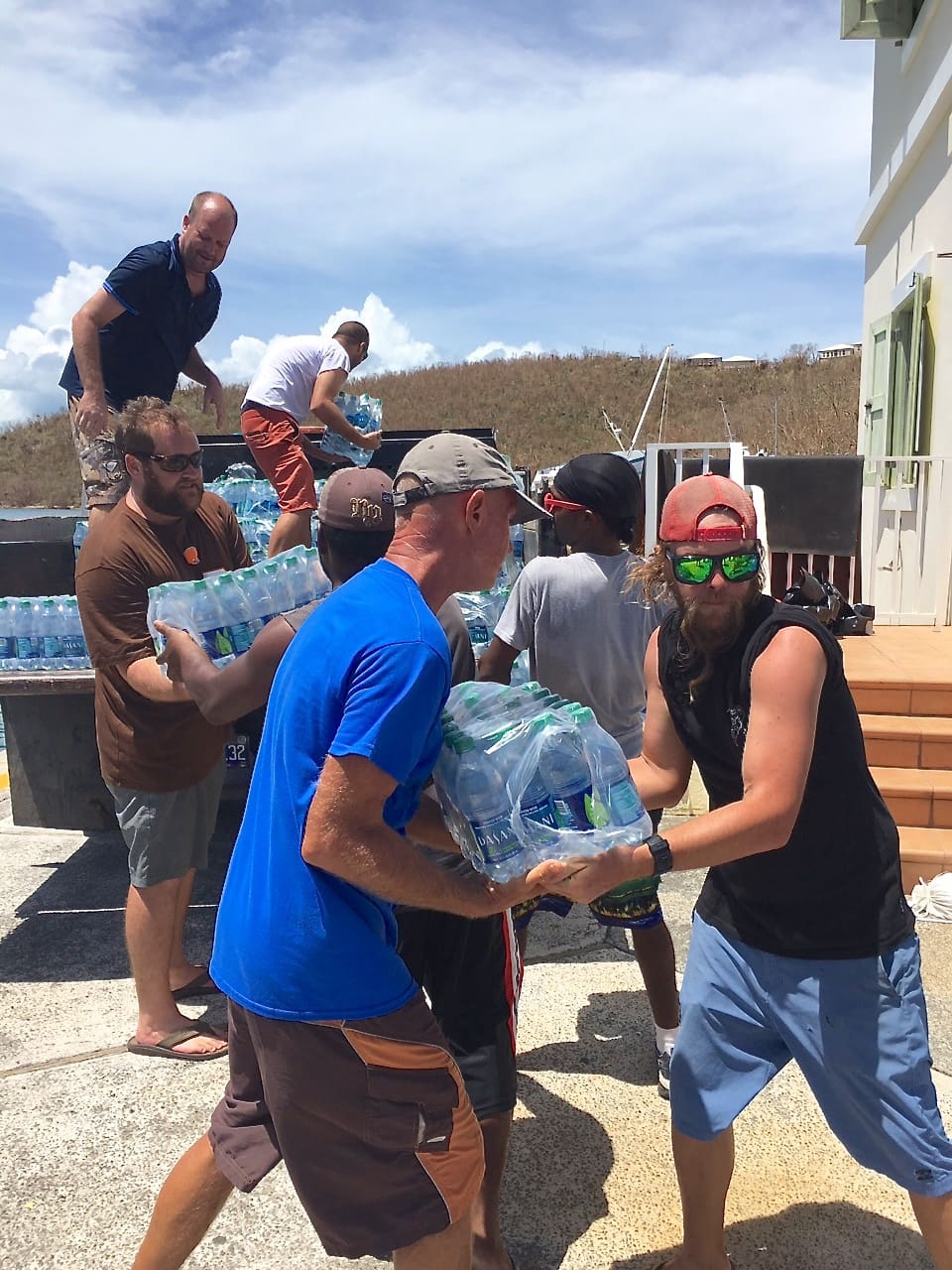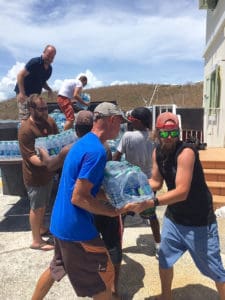 DeJames and the staff cleared the gutter and volunteers patched the rood with polyurethane marine eopxy.
But the roof is causing all the staff some concern as they try to determine hether to ride out the storm at the clinic or seek safer shelter, perhaps on another island.
"I'm planning to stay," deJames said, "But I'm concerned about the integrity of the roof."
xxVolunteers unload supplies at the National Park dock.Similarly, nurses Nicole Sawyer and Hashia Wallace are weighing the pros and cons of staying put or evacuating. They worry if they go, they won't be able to get back to St. John fast enough, and that other people may not be able to make it in and clinic wouldn't have enough staffing coverage.
At shelters and agencies across the island there is concern for individuals who came to St. John from other Caribbean islands without following the legal niceties of immigration. They are here without papers and now, without those papers, many of them can't get off.
At one Red Cross shelter a volunteer who translates for Spanish speaker pointed out that "They can't evacuate because they don't have passports," said the volunteer, who chose not to give her name.
Some of these people have been here for decades, living in some of the most vulnerable housing situations.
New FEMA Official
Even as relief personnel are beginning to pull out of the area until the passing of Maria, a new FEMA official has arrived to help direct the operation,
Patrick Cornbill works out of the New York district, but he's familair with St. JOhn.
"We come down on a regular basis in advance of every storm that's come, or veered off, or petered out over the last 10 years," he said.
There was some discussion about whether the FEMA officials would evacuate or stay on island, but as of Sunday afternoon they had decided to stay.