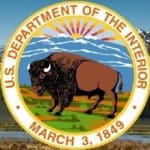 U.S. Department of the Interior's Assistant Secretary for Insular Areas Doug Domenech has announced open season for the U.S. Insular Areas to submit applications for technical assistance program (TAP) funding and maintenance assistance program (MAP) funding for fiscal year 2018. These grants are available to the U.S. territories of American Samoa, Guam, the Commonwealth of the Northern Mariana Islands, the U.S. Virgin Islands as well as the freely associated states of the Republic of the Marshall Islands, the Federated States of Micronesia and the Republic of Palau, according to Office of Insular Areas Interior.
"While we are operating under a continuing resolution until Dec. 8 for fiscal year 2018, this advanced notice gives each jurisdiction time to consider their most important needs and priorities this year," said Domenech. "We will be especially eager to work with the U.S. Virgin Islands as they begin contemplating their rebuilding needs following the hurricanes."
Instructions to apply are available on the Office of Insular Affairs website. Applications are submitted through www.grants.gov .
TAP provides grant funding for short-term projects intended to meet immediate needs that can foster development in accountability, financial management, economic development, education, energy, management control initiatives, disaster assistance, natural and cultural resources, capacity building, public safety/emergencies, health initiatives and invasive species management.
MAP provides grant funding to support, develop, improve and, as much as possible, institutionalize infrastructure maintenance practices in the seven insular areas. Activities will support maintenance training to extend the life of island infrastructure, ensure the safety of maintenance technicians and/or increase the capacity of infrastructure to withstand extreme events. This may include training of maintenance technicians that increases knowledge and awareness of measures to be taken to protect infrastructure from severe weather impacts.