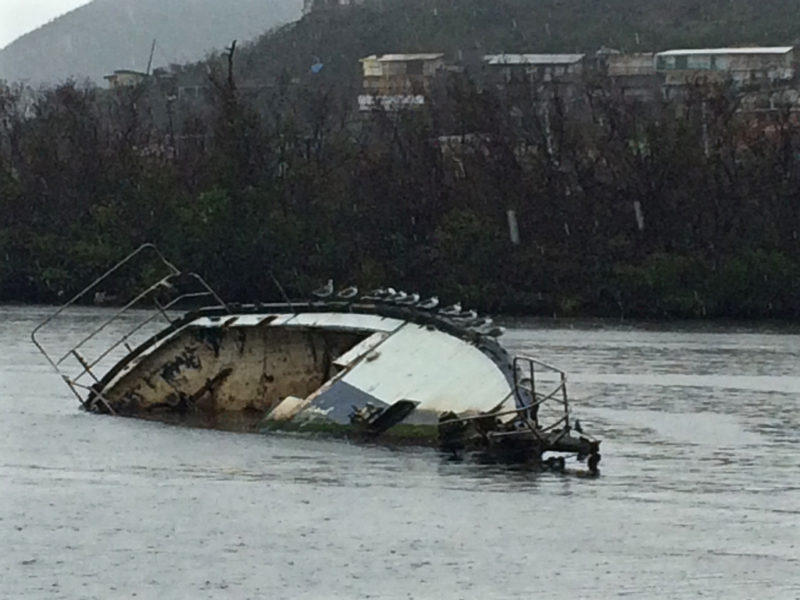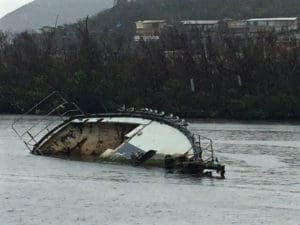 Since Hurricanes Irma and Maria hit the territory in September, Planning and Natural Resources officials have partnered with the Coast Guard to identify and tag the 336 sunken vessels around the territory, and are urging boat owners to claim their boats by Dec. 1 or relinquish the rights to them to the government.
Right now, DPNR says, the vessels are not blocking any commercial boating channels but are impacting residential routes and two of the department's public launch sites, in Krum Bay and on the East End of St. Thomas near the mangrove lagoons.
Coastal Zone Management Director Jean Pierre Oriol said week that the department and Coast Guard have conducted and completed local marine assessments, but need help identifying vessels that are completely submerged.
"For those vessels that are completely submerged, we can go in and raise the vessel to see if we can see the tag number," Oriol said. "If we are able to identify the boat, we are contacting the owner. But if we cannot, we need those owners to contact us and let us know what they want to do with their boats."
A wet storage area has already been set up on St. Croix in Salt River for vessels that can be patched and able to float. A similar site will be set up on St. Thomas for boats in the St. Thomas-St. John district, and Oriol said boats can be claimed there. Owners who don't plan to salvage their boats can relinquish the rights to them to the government and have until Dec. 1 to do so, he added.
If a boat owner relinquishes their rights, the boats will be processed as debris and disposed of by the Army Corps of Engineers, which also will be working with DPNR.
"It is helpful if an owner who has a vessel that is wrecked, sunk or partially sunk to contact the department so we can help them identify that vessel," he said. "Then, if they have no plans to salvage the boat, they can sign the release of claims document and we can get started on the process."
With the department working with limited storage space, it is helpful for DPNR to get as much advanced notice as possible, Oriol added. Boat owners can also pick up complete packages – with the release forms – at the department's offices on St. Croix in Estate Anna's Hope or on St. Thomas at the Charles Wesley Turnbull Library.
Boat owners can also email usvidpnr@gmail.com.