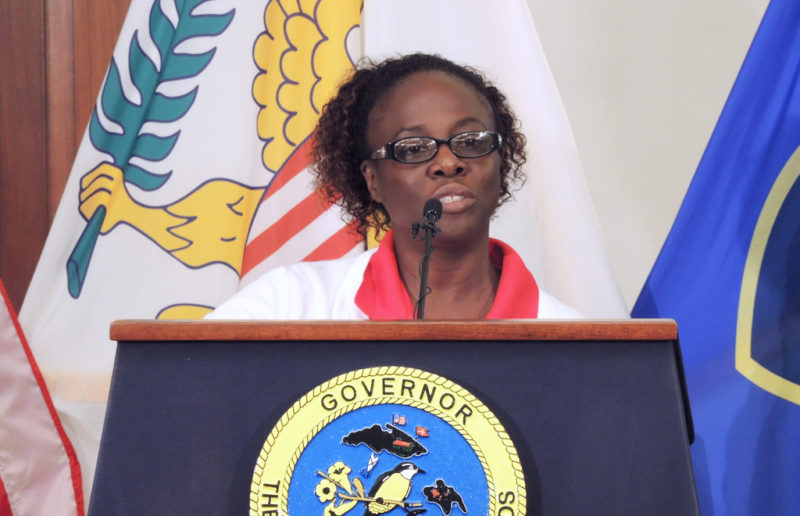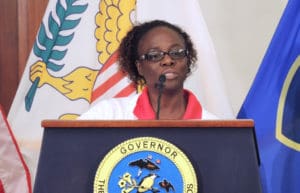 In the first three days applications have been open, about 7,400 Virgin Islanders have applied for benefits under the Disaster Supplemental Nutrition Assistance Program – or DSNAP – Department of Human Services Assistant Commissioner Evril Powell said.
Speaking Wednesday at a Government House news conference updating the territory's hurricane recovery, Powell said DHS will apply for an extension of the deadline. Under the current rules residents have only seven days to apply for DSNAP, ending next Wednesday.
"The numbers of individuals applying are increasing daily," Powell said.
The following locations will be open from 7 a.m. to 6 p.m. for applications this Wednesday, Thursday, and again next week from Monday to Wednesday.
– St. Croix: Mars Hill, V.I. Cardiac Center, and the Richmond Senior Center;
– St. Thomas: UVI, Frenchtown Evangelical Church, Tutu Park Mall;
– St. John: Department of Human Services multipurpose building.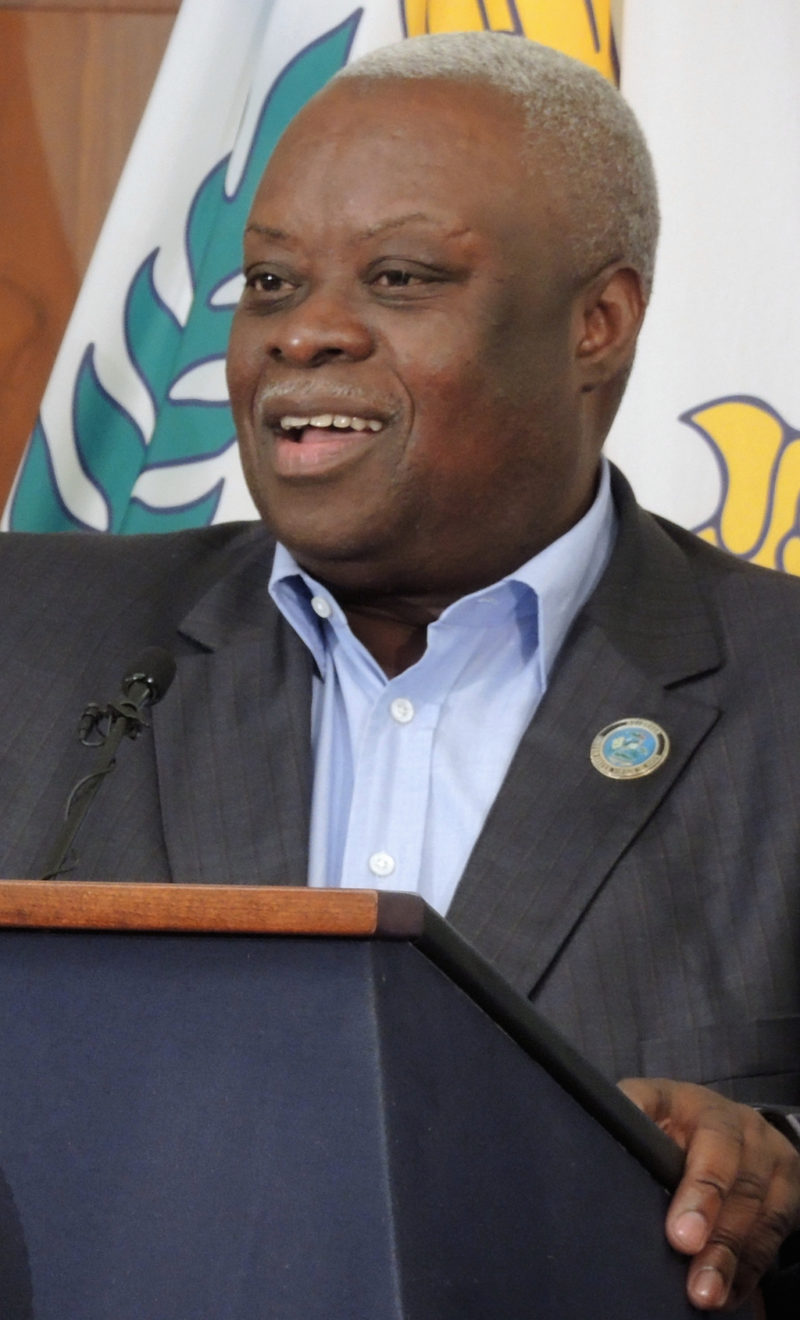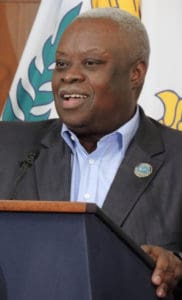 Gov. Kenneth Mapp announced that Friday will be a holiday, the observance of Veterans Day, for most government workers on the island except for Department of Education employees and students. Schools will not take the holiday to help make up for the time lost due to the hurricanes. Friday also will be an opportunity for government workers to apply for DSNAP, as locations will be open just for them as they cannot take time off from their jobs to apply during regular working days.
U.S. Department of Education Secretary Betsy DeVos was on St. Thomas Wednesday surveying the damage to the territory and to the schools. Mapp said that this was an opportunity for DeVos to "see some of the disaster and the need for reconstruction for some of the schools."
Mapp said he wants to build stronger schools for those schools that need to be rebuilt.
Commissioner of Health Dr. Michelle Davis reported that the director of the Center for Disease Control, Dr. Brenda Fitzgerald, also visited the territory Wednesday. Fitzgerald went to the Herbert Grigg Home for the Aged, which is being used as a special needs shelter, and assessed the needs of the territory.
Davis said anyone who is exposed to mold can develop mold infections in the lungs. This is especially true for those with a chronic lung condition or a weakened immune system.
Individuals who are at a heightened risk for mold infections should avoid mold clean-up and should obtain an N95 mask or a respirator with a higher protection level, Davis said. Anyone who has to be in a building with mold should make sure to change clothes, wash exposed skin and throw away the mask once leaving the building. Speaking about questionable items that may contain mold, Davis said "When in doubt, take it out."
Mapp reported that the Blue Roof program is going strong and urged residents not to turn away blue roof contractors in fear of a blue roof disqualifying the home from being connected to electricity by WAPA. To date, more than 3,000 blue roofs have been fitted in the territory.
Those who have blue roofs can still be connected to electricity; they just need to have a licensed electrician inspect their house for safety.
"The tarpaulin is not stopping WAPA from connecting your home," Mapp said. The disqualification comes from having a breached roof. Individuals should not remove tarpaulins that are already fitted on their roof for this same reason, he said. The governor urged anyone with a breached roof to apply to the Blue Roof program by the Nov. 23, because even if the application is denied, other options are available. But those doors won't open until the application to the Blue Roof program has been made.