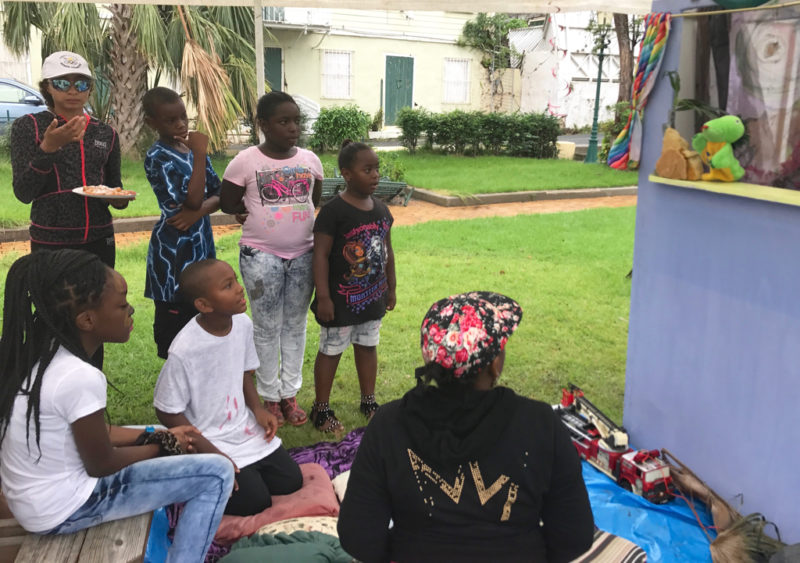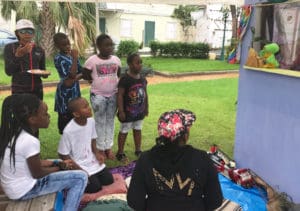 A kid-focused hurricane recovery program featuring an iguana character named iggi (with a small i) is being revived by local therapists to help children and families deal with trauma after Hurricanes Irma and Maria.
The "iggi Project" was conceptualized by holistic health consultant and psychiatric nurse Joan Bennett-Williams on St. Thomas more than 20 years ago, after the devastation of Hurricane Marilyn. Now she is planning to bring it back into V.I. schools, community centers, and churches.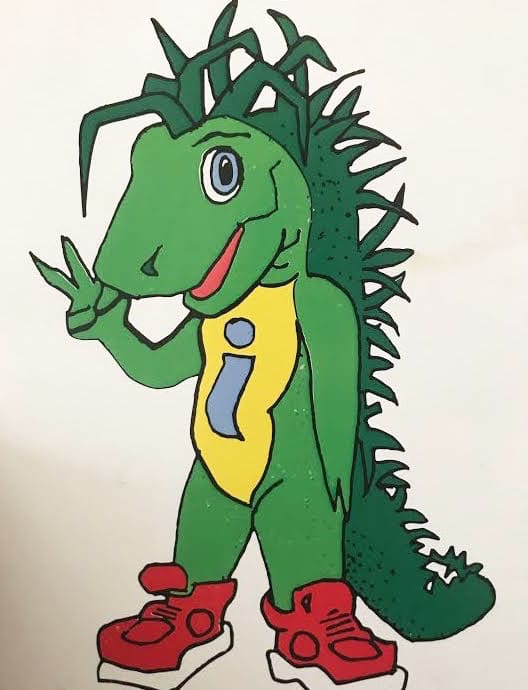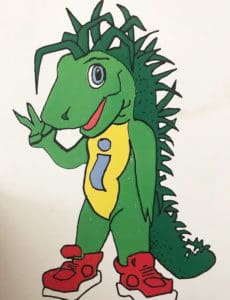 Bennett-Williams came up with a story, coloring book, and lesson plan to distribute to families and schools that focuses on healing rather than repressing negative emotions. Therapist Anne Nayer, who is also the founder of Puppets in Paradise, helped bring Bennett-Williams' story to life through puppetry.
After disasters, Bennett-Williams said, many children exhibit signs of emotional trauma for months, while those who would normally be available to help – family members, teachers, counselors, and school administrators – are similarly effected by stress, frustration and depression.
"The project heightens our awareness that everyone's emotional reactions are normal," said Bennett-Williams. "We cannot go immediately to 'V.I. Strong.' We first have to grieve and mourn the losses that we've been through."
On Saturday Bennett-Williams and Nayer, along with social worker Deirdre West-Roy, brought the iggi project to Roosevelt Park for a family-oriented "Harvest Festival" organized by the office of Sen. Janelle Sarauw.
Children gathered around for the iggi puppet show and storytelling after spending time visiting other festival booths that featured games, face painting, arts and crafts, and a recycling demonstration by the Department of Planning and Natural Resources.
The iggi story centers on the title iguana character's friendship with a boy named Malik. Together they seek advice on how to deal with post-hurricane life and emotions from an older iguana character named Ivan the Wise.
Saturday wasn't the first sighting of iggi, Malik and Ivan the Wise since September's hurricanes. For the past month, he's been a part of the Pistarckle Children's Hurricane Recovery Project at Tillett Gardens, a Pistarckle Theatre day camp for kids ages seven to 12. Nayer and Bennett-Williams partnered with Pistarckle with the aim of making the camp therapeutic as well as educational.
"The idea is we're not going to recover all by ourselves. We need each other," said Nayer. "The iggi philosophy is you're one piece of the whole; you don't have to do it all yourself."
According to Bennett-Williams, the iggi project will be coming to V.I. schools next. The lesson plan she developed prominently features the arts, with kids being encouraged to draw, dance and learn iggi-themed songs and raps.
"This is to show children that we can still have fun together as a family and community as we rebuild," said Bennett-Williams.
Parents, teachers and counselors interested in using the iggi project can contact Bennett-Williams at 340-776-0462 or 340-643-6504.