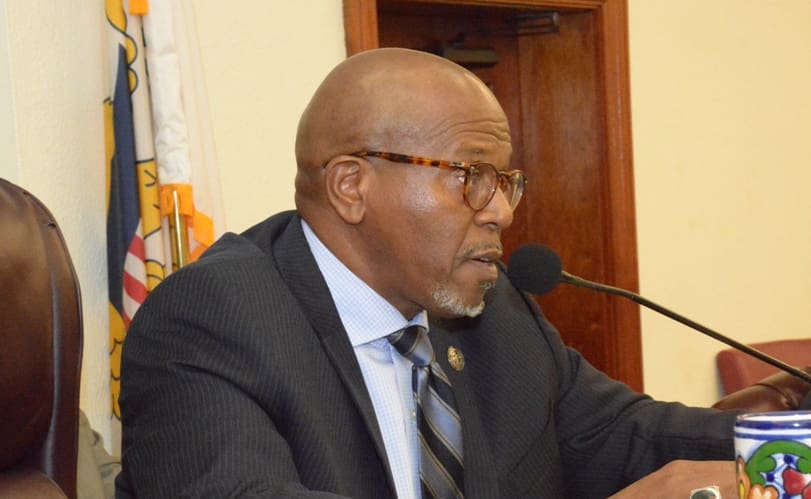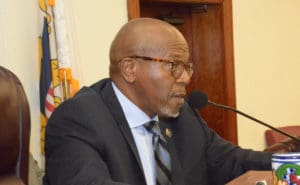 V.I. senators voted Tuesday to hold off at least another week before deciding on legislation requested by Gov. Kenneth Mapp on recycling, anti-doping laws for horse racing, a loan authorization and two Coastal Zone Management permits.
Mapp called a called a special session of the Legislature for Tuesday, asking them to act on the priorities, some of which are new and some of which have been languishing for a year or more. Mapp proposed the recycling, source separation and container deposit legislation in June 2016. Proposals to consolidate the horse racing commissions and enact anti-doping laws for horse racing were proposed as part of a plan, approved in December 2016, to revitalize horse racing by having a slot machine company run the tracks.
Legislation to appropriate $9 million for drainage and other work in Frederiksted has also been awaiting a decision, whether for or against, for many months.
Mapp also called for legislative approval of hundreds of millions of dollars in federal disaster loans. The Federal Emergency Management Authority has already approved $24 million to the Schneider Regional Medical Center; $22 million to the Gov. Juan F. Luis Hospital; $75 million to the Water and Power Authority and up to $300 million to the V.I. government's general fund, according to Government House.
According to the Legislature, Senate President Myron Jackson (D-STT) expressed his concerns on the exclusion of the Legislative Branch during this time despite their collaborative efforts in support of Mapp's $7.5 billion request for federal aid.
After a brief caucus, Majority Leader Neville James (D-STX) moved to hold the bills on the agenda until the call of the chair. Jackson announced the Senate will meet as the committee of the whole on Wednesday, Nov. 29 to gather testimony and debate, then hold another session Nov. 30.