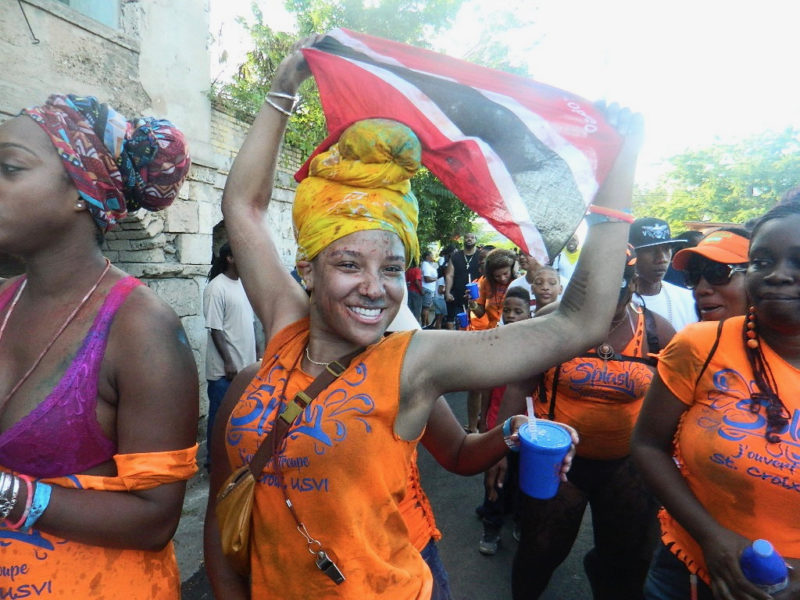 J'ouvert is one of the most anticipated events of the Crucian Christmas Festival. Despite the ripple effects still being felt from two category 5 hurricanes that blasted through the Virgin Islands in September, wreaking havoc with everything Festival related, stalwart revelers took to the streets Wednesday morning to dance with abandon in the annual street party.
J'ouvert 2018 seemed smaller than the previous years, but it did not lack the enthusiasm of the larger crowds. Hordes of people of all ages took to the streets behind their favorite band or DJ and let the music take over the movements of their bodies. They danced singularly, in pairs and trios, sometimes coming together in a mosh of legs, arms and heads, dancing in synchronicity and then suddenly breaking apart.
The energy from the dancers was electric. Even those whose intention was to stay on the sidelines and simply spectate found themselves caught up in the infectious frenzy of J'ouvert. The J'ouvert troupes set the pace before the sun came up. J'ouvert troupes get special permission from the VIPD to start early. To be in a J'ouvert troupe, members pay a small registration fee and get a T-shirt, "all you can drink" beverages and other party paraphernalia including powder and paint.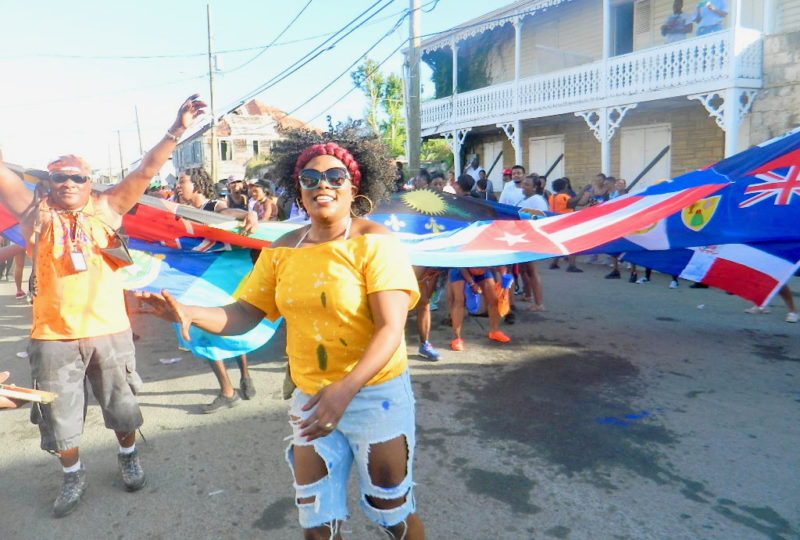 The intensity of the dancer or their commitment to J'ouvert could be judged by the amount of paint and powder smeared on a dancer's body.
In addition to the J'ouvert troupes – Splash, J'ouvert Junction and Shamari Hayes J'ouvert Troope –there were full size bands on trailers lumbering down the street, laden with 16-foot-high speakers pumping fast-paced calypso and soca music. The bands included Hyperactive Band, Instyle Band and Fusion Band.