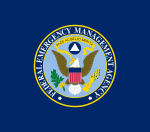 Since hurricanes Irma and Maria devastated the territory in September, federal assistance has been consistently flowing to survivors and communities to repair, recover and rebuild. So far, more than $456 million in federal funding has been provided.
The Federal Emergency Management Agency (FEMA) continues to coordinate with the territorial government, federal and local partners, the private sector and voluntary organizations to meet community recovery needs. Disaster survivors who have not registered with FEMA yet should do so by the Jan. 8, 2018, deadline.
"As the disaster assistance registration deadline approaches, we want to reassure residents that we remain committed to helping the U.S. Virgin Islands rebuild their communities for as long as it takes," said FEMA Federal Coordinating Officer William Vogel.
To date, more than 37,000 Virgin Islanders have registered for disaster assistance, and FEMA has provided nearly $46.5 million in household grants to help pay for rental housing, home repairs and other serious disaster-related expenses.
The U.S. Small Businesses Administration (SBA) has approved more than $291.5 million in disaster assistance loans, with more than $265.9 million for home loans for both homeowners and renters, and more than $25.6 million for business owners. Survivors may also be eligible for low-interest disaster loans from SBA, which offers assistance to homeowners, renters and businesses after a disaster. Jan. 8, 2018 is also the physical damage deadline to submit the SBA disaster loan application.
In addition to household grants and SBA loans to disaster survivors, more than $118.3 million in federal recovery dollars have been approved for power, public buildings, emergency repair work for roads, and debris removal. More than $4.4 million in public assistance has been obligated for Hurricane Maria throughout the territory and more than $113.9 million for Hurricane Irma.
FEMA Public Assistance grants have provided funding to the Virgin Islands Water and Power Authority (WAPA) for emergency repairs of transmission and distribution lines throughout the islands, the Department of Public Works for debris removal, and reimbursement to other government agencies performing life-safety missions. In the coming months, FEMA Public Assistance will be working with local officials to determine project costs for damage to public buildings and infrastructure.
Now that connectivity is returning to the territory, survivors can register at www.DisasterAssistance.gov or 800-621-3362. Individuals who have a speech disability or hearing loss and use TTY should call 800-462-7585 directly. Those who use 711 or Video Relay Service (VRS) may call 800-621-3362.
For information on SBA loans call 800-659-2955 or disastercustomerservice@sba.gov. Survivors who are deaf or hard of hearing should call TTY 800-877-8339.