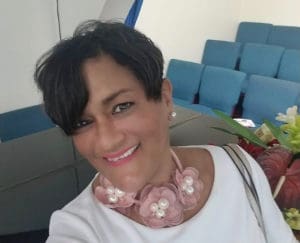 The St. Croix chapter of the American Federation of Teachers, local 1826, recently held elections for its officers and announced the results Friday.
Rosa Soto-Thomas was elected for another term as president.
Officers:
– Jesus Espinosa is first vice president;
– Cenita Heywood is second vice president;
– Deborah Richardson is recording secretary;
– Velsina George-Berrios is treasurer.
Chairs of bargaining units and nurses:
– Paraprofessional chair, J'nae Torres-Lang
– Paraprofessional vice chair, Angelita Cruz-Tuitt
– Paraprofessional secretary, Eloise A. Henry
– Support staff chair, Sharon Jackson
– Support staff vice chair, Carmen Mcalpin-Clarke
– Support staff secretary, Sherryann Modeste
– Nurses chair, Patricia Wyatt
– Nurses vice chair, Jamilla Moorehead
The AFT Local 1826 can be reached at 340-778-4414.