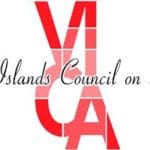 The Virgin Islands Council on the Arts (VICA) is offering two kinds of grants. There are two application deadlines:
August 31, 2018– Annual Grants
January 31, 2019 – Mini Grants
Applications require supporting materials. They must be received by 4 p.m. on the deadline date.
How to Apply Workshops will be held prior to deadlines. Times and dates are to be announced.
For information, call VICA at 774-5984.