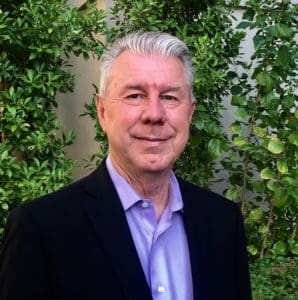 The Board of Trustees of Gifft Hill School (GHS) has announced that Paul Johnson, Ph.D. will be joining the Gifft Hill School family as interim head of school on Aug. 15.
Ruth Doan, president of the Gifft Hill School Board of Trustees, said, "The GHS Interim Head of School Search Committee has worked diligently over the past month to recruit a short-term head of school who has a shared passion for the welfare and education of students, outstanding education and administration credentials, and a personal management style that works with all the stakeholders in our island community. This appointment will allow us time to reflect, to plan and to then hire a long-term head."
"Dr. Paul and his wife, Teresa, enjoy getting acquainted with new parts of the world, so we look forward to showing them our island and welcoming them to St. John," Doan said.
Dr. Johnson has extensive experience both in the U.S. and abroad in managing schools in dynamic environments. His impressive resume includes a track record of effective faculty and curriculum management and a history of strong relationships with parents, boards and donors.
In accepting the position, he said, "At least half of my career has been in small schools. I enjoy the camaraderie, the ease of communication and the family atmosphere. Certainly, Gifft Hill School has been through an ordeal that outsiders can barely comprehend. Their resilience is an inspiration, and I look forward to working with the board, staff and families to prepare Gifft Hill School for the next phase of its development."
Johnson comes to GHS from Rancho Solano Preparatory School in Scottsdale, Ariz., where as head of school, he reduced teacher attrition, modernized the curriculum and led the pre-school through 12th grade private school through a change of ownership. Prior to that, he spent five years in Bulgaria as president and head of American College of Sofia where he increased enrollment and made a number of changes to enhance student life and academics, oversaw the renovation of several of the 100-year old campus buildings, and participated in donation management and financial aid.
His experience also includes public school principal and superintendent positions in North Dakota and Minnesota. Johnson holds a Doctorate in Education Administration from the University of North Dakota.
Founded in 1978, Gifft Hill School celebrates its 40th year in 2018. As a strong-standing member of National Association of Independent Schools, this non-profit private school provides education to students in pre-school through 12th grade on St. John, U.S. Virgin Islands.
For more information, contact Paula Small at [email protected] or 818-210-6494.