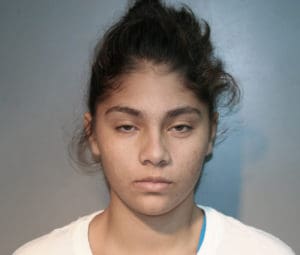 The Virgin Islands Police Department is looking for missing female minor, 16-year-old Lorena Asencio of St. Croix.
According to police, Asencio was last seen at about 7:30 a.m. Wednesday at her home in Estate Colquhoun. She reportedly frequents the Boy's and Girl Club in Frederiksted and goes by the name "Victoria."
Asencio is 5 feet, 4 inches tall around and weight about 120 pounds, with black hair, green/hazel eyes and light complexion.
Detectives from the the VIPD's Youth Investigations Bureau are asking for the community's assistance to find the young woman. They urged anyone who comes in contact with Asencio to call 340-778-2211, 340-713-2075, the 911 emergency call center.