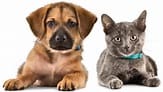 The Lucky Paws Foundation will celebrate the lives it works to save and the awareness about pet overpopulation it works to raise. It will hold an event from 4-6 p.m., Saturday, Aug. 25, at the Café Amici at A.H. Riise Mall, downtown Charlotte Amalie.
Since 1992, the International Society for Animal Rights (ISAR) has used the third Saturday of August as an International Homeless Animals Day platform for its educational efforts to spread the companion animal overpopulation message and spay/neuter solution. In conjunction with ISAR's initiative, Lucky Paws will be offering throughout the month of August a free spay/neuter clinic at Canines, Cats & Critters for those who have cats or are feeding community cats needing sterilization services.
Appointments must be made by calling 513-1854.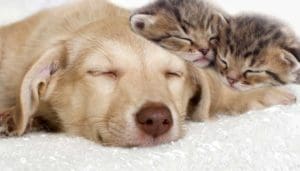 People are asked to join the worldwide effort to end pet overpopulation, which will ultimately result in no more homeless animals by observing this day. Enjoy a complimentary glass of wine, hors d'oeuvres and fantastic raffle prizes at Café Amici. Please RSVP at 513-1854.
A $20 donation will greatly help to assist Lucky Paws to continue providing the only available sustained assistance to community cat caretakers and less fortunate animal lovers. It has two main programs, SNIP (Spay/Neuter Island Pets) and Cat Café. Remember, homeless does not mean worthless!
For more information about this event, to help volunteer or to provide much needed foster care, please contact: Dellia Holodenschi, Lucky Paws Foundation executive vice president at luckypawsvi@gmail or 513-1854