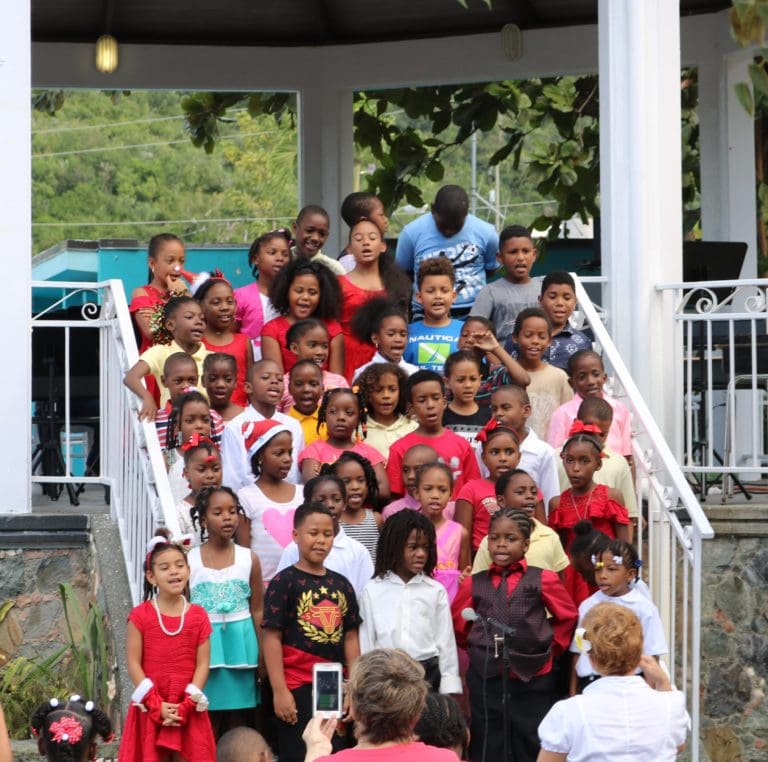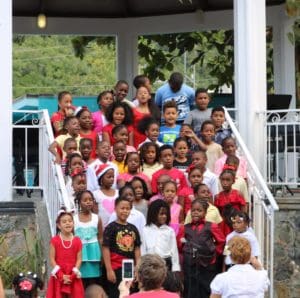 The Julius E. Sprauve School (JESS) Music Department hosted its annual Christmas Program, titled "Christmas Around the World," on Dec. 14 at Franklin Powell Park on St. John, featuring student performances of traditional Christmas songs from nations across the globe.
Students opened the program with a reading of "Christmas All Around the World," an original piece written by Mariella Raynoso, Yuli Potter, Jade Rawlins and Audena Pickering. Students made the first stop of their journey in Africa with the traditional "Sing Noel" carol sung by kindergarten and first grade classes. Next, the fourth and fifth grade classes sang the American tune "Old St. Nick Rides with Jingles."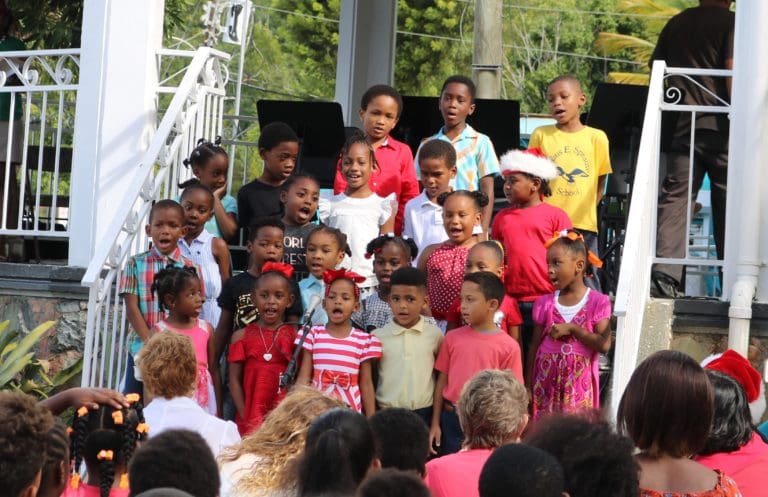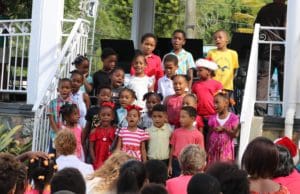 The program continued with a dazzling, pantomime-inspired student dance performance by Nicol Jimenez Pepen, Kisha Gil Perez and Claudia Tiburcio Pete to "How Many Kings." Second and third grade students brought the global tour home to the Virgin Islands with the classic tune "The Virgin Mary Had a Baby Boy."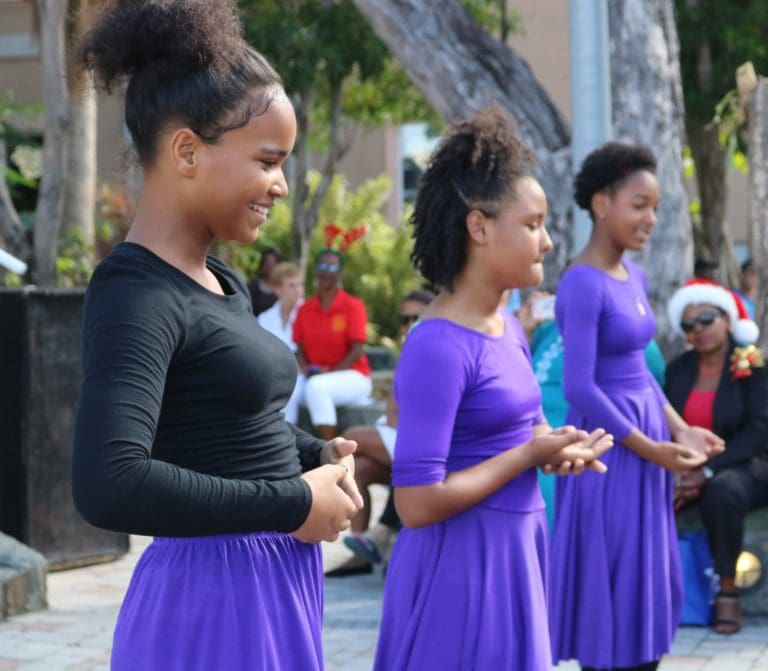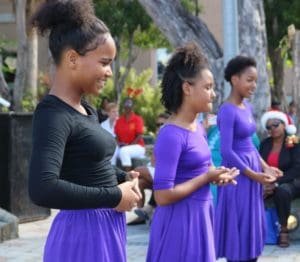 The highlight of the show was the creative, original rap song written and performed by Jerry Smith, Kaiden Matthews, Imanuel Thomas and Wajahri Powell. The students' energetic performance of "Santa's Gift Rap" became a crowd favorite as students beatboxed in step with their lyrical flows.
Sprauve faculty took to the stage to sing the traditional Filipino tune, "Star Ng Pasko," by Azia Seguerra. The JESS concert band continued the world tour with the German, "Ode to Joy" followed by the American classic, "I'll be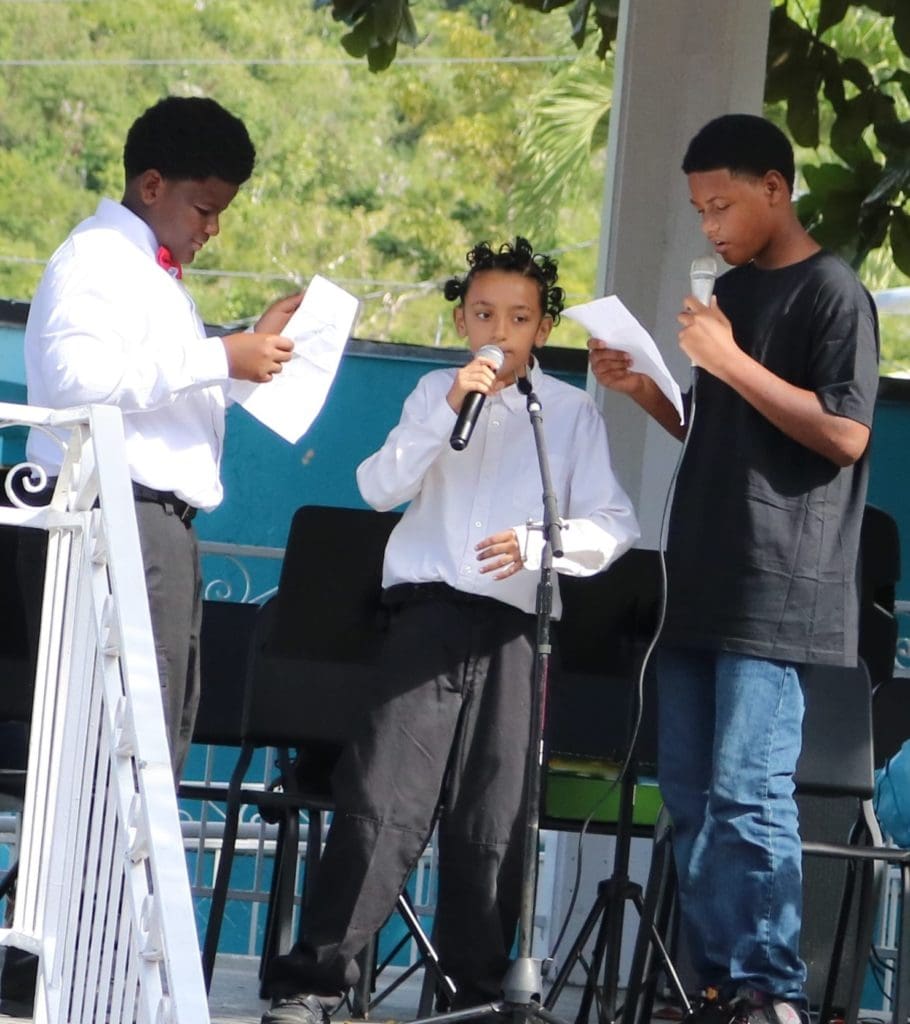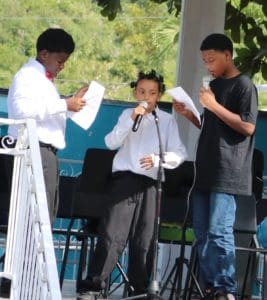 Home for Christmas."
The musical tour ended with eighth grade dance group "Litty Elves" performing original choreography to "All I Want for Christmas" by Mariah Carey. The final performance of the day was an original poem, titled "Counting to Christmas," performed by students Adeleke King, Demikah Martin, William Metayer and Kylah Thomas.