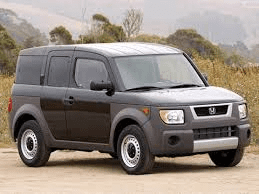 The Virgin Islands Department of Licensing and Consumer Affairs (DLCA) informs the public of a recall announcement made on Tuesday, March 12, by American Honda on 1.1 million Acura and Honda vehicles in the United States.
According to Honda, the air bag inflators, if deployed during a crash, could explode after deteriorating over time due to heat and humidity, shooting pieces of metal at the driver and passengers and injuring them. This is the second recall involving defective air bags that were manufactured by Takata Corporation. Honda and Acura models included in the recall affected models are:
• Honda Accords (2001 through 2007)
• Honda CR-Vs (2002 through 2006)
• Honda Civics (2001 through 2005)
• Honda Elements (2003 through 2010)
• Honda Odysseys (2002 through 2004)
• Honda Pilots (2003 through 2008)
• Honda Ridgeline (2006).
• Acura MDX (2003 through 2006)
• Acura EL (2001 through 2005)
• Acura TL (2002 and 2003)
• Acura CL (2003)
Owners of affected vehicles can expect mail notification in April 2019. For more information on the vehicles subject to recall, visit the National Highway Traffic Safety Administration (NHSTA) webpage at: www.safecar.gov, www.recalls.acura.com or www.recalls.honda.com. Look for the link to the Takata recall list. People can also contact DLCA Consumer Affairs Division at 713-3522 on St. Croix or 714-3522 on St. Thomas/ St. John.
DLCA advises the public to never attempt to disable an airbag without a professional.