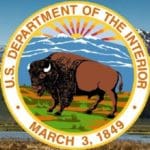 U.S. Department of the Interior has approved a grant of $250,000 to fund an Integrated Resource Plan for the U.S. Virgin Islands Water and Power Authority (WAPA), according to a press release from Assistant Secretary of Insular and International Affairs Doug Domenech.
"The territory has experienced a reduced customer base following hurricanes Irma and Maria in 2017, adding to the challenges it was already facing prior to the storms," said Domenech. "The existing need to harden infrastructure and identify energy efficiencies, coupled with changing circumstances on the ground, requires informed decision-making that we are glad to support."
The new Integrated Resource Plan, utilizing up-to-date data, post hurricanes, will serve as a necessary comprehensive decision support tool and road map for helping WAPA provide reliable and least-cost electric service to all customers while addressing the substantial risks and uncertainties inherent in the electric utility business. The plans will identify opportunities utilizing various energy resources and cost efficiencies.
The grant was made available through the Office of Insular Affairs' Energizing Insular Communities program to fund energy strategies that reduce the cost of electricity. An announcement to solicit for FY 2019 funding will be forthcoming.
Domenech and the Office of Insular Affairs carry out the Secretary of the Interior's responsibilities for the U.S. territories of American Samoa, Guam, the Commonwealth of the Northern Mariana Islands, and the U.S. Virgin Islands. Additionally, the Interior administers and oversees federal assistance under the Compacts of Free Association to the Federated States of Micronesia, the Republic of the Marshall Islands, and the Republic of Palau.