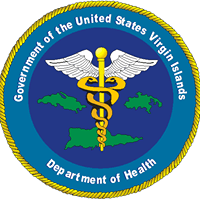 Physicians, nurses and other healthcare workers on St. Croix took part in an important training/update on measles that was held at Gov. Juan F. Luis Hospital at 8:30 a.m., Friday, May 31. Doctors and other health care providers, including school nurses and administrators, were strongly urged to attend so that the health care response to this potential threat is unified throughout the territory, according to a press release from the V.I. Department of Health.
According to the information shared by the Centers for Disease Control and Prevention, 839 cases of measles occurred in 23 states between Jan. 1 and May 10 of this year. Of these cases, 752 occurred among unvaccinated individuals or persons with an unknown vaccination status. Importantly, the median age of cases is five years (range 1 day to 72 years), and 56 percent of cases are in individuals aged 16 months to 19 years. A total of 76 individuals or 9 percent of the total cases required hospitalization.
MMR vaccinations for children are available locally at the Maternal Child Health facilities at either the Charles Harwood Interim Complex (St. Croix) or the Elainco Building (St. Thomas). The Department of Health uses a sliding fee scale for vaccinations with most infant and child immunizations rendered free at most public health clinics.
The following list of providers offer the adult MMR vaccine:
St. Thomas
• Dr. Luis Amaro (Foothills Professional Building)
• Dr. Carolyn Jones (Al Cohen Plaza)
• Red Hook Family Practice
• Yacht Haven Family Practice
• St. Thomas East End Medical Center
• Caricare Family Health Services (Paragon Building)
• Dr. Jessica Wilson (Paragon Building)
St. John
• Cruz Bay Family Practice
St. Croix
• Frederiksted Healthcare (Frederiksted and Mid-Island locations)
• Dr. Arakere Prasad, Primary Care PLLC (Princess)
Measles complications include diarrhea, otitis media (eye problems), pneumonia (in 1-6 percent of cases), encephalitis (1 case per 1,000 cases) and death (1-3 per 1,000 cases). Cases of subacute sclerosing panencephalitis, a rare form of chronic progressive brain inflammation, are also noted to occur in 1 out of 100,000 cases about 7 to 10 years after having a measles episode.
The Virgin Islands Department of Health, together with the St. Thomas East End Medical Center and Schneider Regional Medical Center, provided a Clinical Measles Update to healthcare providers in the St. Thomas-St. John district last week.