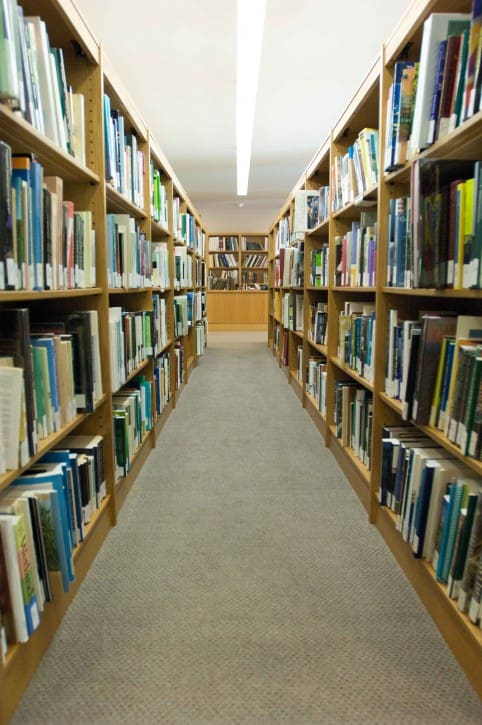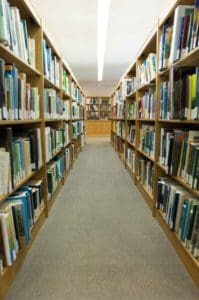 Dear Source:
On the agenda of the next annual meeting of the Friends of the St. Thomas Public Libraries is the question of whether the Friends should continue to exist…whether we really need an organization dedicated to furthering literacy and supporting public libraries in our community.
Do we care enough to support a community resource for literacy – both bound and digital books and all the tech services it could render? Do we need to be concerned about whether our population can read or how we develop readers? Do we want to provide for the larger part of our community that cannot afford these materials and opportunities? Do we need a cultural and intellectual center that provides a place for the segments of our society to come together?
I doubt there is a literate person reading this that would answer "no" to any of those questions.
In spite of our reliance on digital devices, a community free library is still a necessity. So why would we be considering disbanding such an important support organization?
As a former president of the organization, I think I understand the need to consider its worth.
Years ago, Friends of the Enid M. Baa Library gave out free books and had poetry readings. For 26 years, they tried in their quiet ways to get a new and bigger library built.
By the time Charles W. Turnbull Regional Library opened, it was too large and poorly designed for the community's needs, and with more than a little corruption built in, [it] required borrowing three times the projected costs.
The library has limited usage because from time eternal the personnel have refused to adjust their shifts to enable the library to be open evenings and weekends. No elected or appointed official has been willing to challenge their position, partially because more hours would also require more money. For all the politician's talk about the importance of preparing our youth, they continue to see public libraries as forgotten step children, unclear even about what department should manage them.
This 25-million-dollar edifice is ineffective as a community library…serving less than 20 percent of the population and making inadequate use of the facilities and funding that is provided. There are no adult programs, no book clubs, no teen activities, no senior programs, no classes for our many semi-literate citizens. The book mobile keeps an erratic schedule, and the one for St. John rusts away in the parking lot.
Staff shun volunteers for the same reason most government departments do… fear of being criticized and exposure of poor work habits. The staff lacks proper supervision and motivation to develop a functioning community resource. It has been open six years and has yet to have a grand opening. Currently a large portion of the building is used for DPNR offices.
So, if the Friends of the St. Thomas Public Libraries is simply a support group for the library, they are having trouble finding ways to do that.
During my tenure, I attempted to move the group into providing some of the services that the library was not providing. Before the purchase of the book mobiles, we collected used books and distributed them to book shelves in public places. We started the day care literacy program (still going 18 years strong) that takes books into private daycares. We offered books and magazines to patients at the hospital. We ran a Saturday morning children's program at Enid M. Baa. We purchased books to supplement existing collections.
We testified repeatedly. We testified repeatedly for increased library services. And we were ignored repeatedly as Enid M. Baa was closed (still empty and molding away when the street level bays could be rented to provide monies to keep services open on the second floor).
In the last ten years, Friends' activities have dwindled. Attendance at annual meetings seldom numbers more than the current board members. Futile attempts have been made to petition for more hours to make the library accessible. Free books are given out occasionally. Volunteers unaffiliated keep the day care program going. No activities take place at the library, and the board has met only twice since the storms.
As it 'functions' now, I would agree the organization is superfluous. It was the Reformed Church and the VI Children's Museum that sponsored the very successful Dolly Parton free books to toddlers project. The new Little Free library project is being developed by the Department of Tourism, the Community Foundation and My Brothers Workshop. The Friends Daycare literacy project continues with volunteers from the community not members of the Friends. There are accessible libraries at the Humane Society, several local restaurants and the VI Children's Museum. So other groups are filling the needs…doing things the Friends did not see as their mission.
A few years ago, I made an unsuccessful attempt to steer the Friend's mission more toward political advocacy. Consistently nudging the Senate, Government House and DPNR to make policy and budget decisions in the interest of providing better library services would be a more relevant function of the Friends. But effective political advocacy has limits in a small community and library types are by nature quiet. They retreated to the previous unsuccessful model.
If the group is to continue and be effective it must have an active, passionate powerful board with a strong membership of more willing workers all convinced that a well-run community library with outreach activities is a necessity for St. Thomas. If that does not happen The Friends of the St. Thomas Public Libraries are not really friends and does need to disband and allow private citizens, businesses, religious groups and other organizations to fill the needs and exert the political influence.
What I really believe needs to happen is for people with some political clout and passion to move the organization into a more powerful appointed Library Board which would administer the library.
Library boards in the states receive a budget from the government and supplement it with grants and donations, and direct the activities of the library. Volunteers actively fill specific needs, plan programs and integrate the library into the community. With this model we could have a fully functioning library system that justifies the funding for a more literate, informed community. (Google Library boards, Library trustee's responsibilities, American Library Association Library Boards)
Are there community members who see this as a valuable use of their energies? Volunteer to be a board member by sending your name, information and reasons for wanting to be on the Friend's board to news@fostpl.org no later than June 18.
The membership meeting will be held in the auditorium of the Charles W. Turnbull Regional Library on Friday, June 21, from 5:30 -7:30 [p.m.]. Enter at the lower front door.
If you care, be there.
Carol Lotz-Felix of St. Thomas