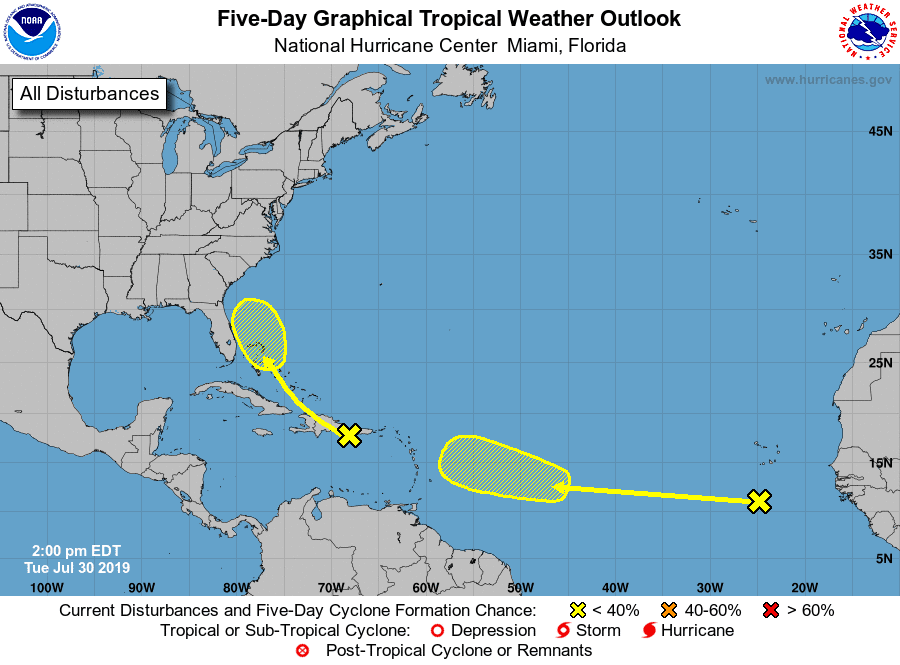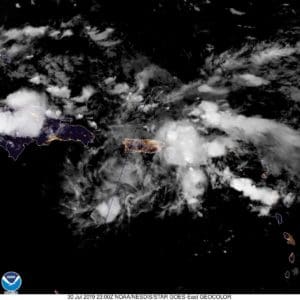 While a flash flood watch initially called for Sunday was extended to run through Wednesday evening, another storm system began forming across the Atlantic with possible consequences for the Caribbean by the end of the coming weekend.
The flash flood watch will remain in effect for the U.S. Virgin Islands and Puerto Rico through Wednesday evening because of a tropical wave that has been passing through the region since late Sunday.
"The passage of an active tropical wave will result in periods of heavy shower and thunderstorm activity across the region tonight and Wednesday," the National Weather Service's notice said. "Additionally, significant shower and thunderstorm activity is also possible at times across the U.S. Virgin Islands."
Overall, additional rainfall totals are forecast to range between one and three inches with isolated amounts up to six inches, mainly in eastern Puerto Rico, between tonight and Wednesday. The NWS said rainfall totals between one and two inches with isolated higher amounts are expected across the USVI and portions of the coastal municipalities of south central and southwestern Puerto Rico.
"This will cause guts and small streams to overflow their banks and some larger rivers to rise above flood stage. Some of these rivers will rise very rapidly due to torrential rainfall from thunderstorms in a short period of time. there is also a possibility of mudslides in areas of steep terrain," according to the alert.
Meanwhile, in the North Atlantic, a tropical wave began forming over the eastern tropical Atlantic, a few hundred miles south of the Cabo Verde Islands, according to the National Hurricane Center. As of late Tuesday, the system was continuing to produce a broad area of shower activity.
While no significant development of the system was expected for the next few days while it moves westward at 15 to 20 mph, upper-level winds could become more conducive for development by the weekend while the wave continues westward across the central Atlantic.
The National Hurricane Center said the systems formation chance through 48 hours was near zero, but through five days the chance it could develop into a stronger storm might rise to 20 percent.
The area of low pressure may develop into either a tropical depression or weak tropical storm as it tracks westward, reaching the Lesser Antilles on Sunday or Monday.