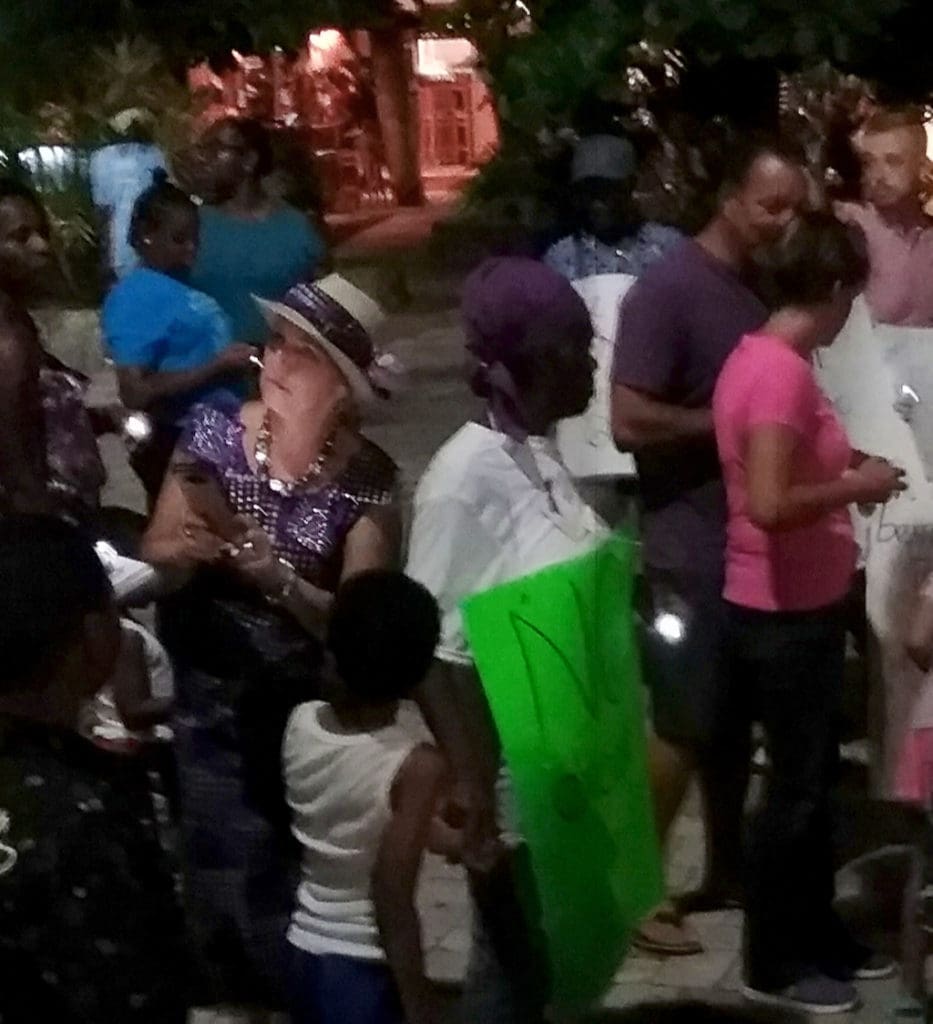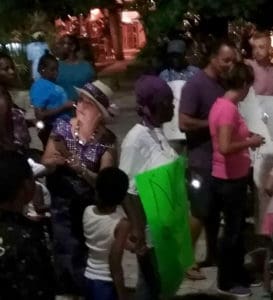 The recent brutal death of a 4-year-old St. Croix boy made this year's observance of Domestic Violence Awareness Month in Cruz Bay more poignant. Children of all ages milled around at the foot of the bandstand at Franklin Powell Park.
Pan players, dancers and singers from the kindergarten class at Julius E. Sprauve School stood, eager to play their parts. Parents, chaperones and some passers by paused to take in the message.
About 40 people joined the rally, performance and annual commemorative march through Cruz Bay Quarter.
The Family Resource Center hosted events on St. Thomas and St. John to remember dozens of Virgin Islands men, women and children who lost their lives to violence in the home and violence between loved ones.
The latest name on the list, 4-year-old Aaron Benjamin Jr. His body was found in the Lorraine Village Housing community. The boy's mother, Delicia Daniel, and her boyfriend, Kyle Christopher, were arrested in connection with the death. In his honor and to honor other children and adults who suffered similar fates, Anna Fisher's Sprauve School class sang "Break the Silence, Stop the Violence."
Fisher, a kindergarten teacher, told her own story of abuse and her struggle to break free. She asked the gathering to understand why it takes effort for someone being abused to walk away.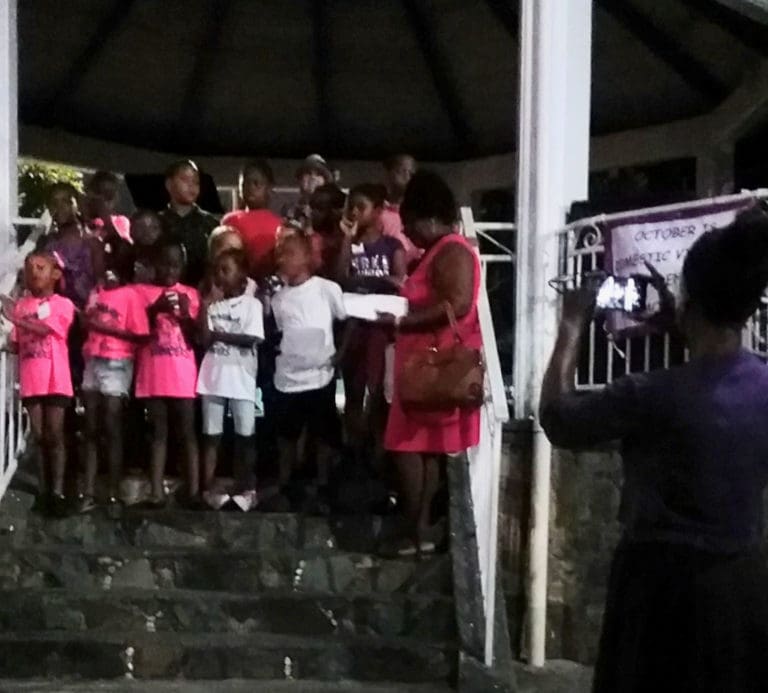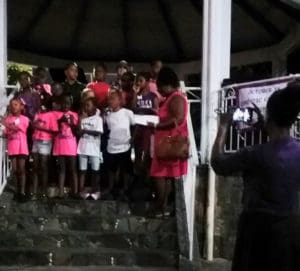 "We need to lend support. We need to stop victim blaming. It happens in all ages, races and ethnic groups. This week, we lost a little boy to his mother and stepfather on St. Croix. It's real," Fisher said.
Sen. at Large Steven Payne Sr. also appealed to those who showed up at the observance to think about how much resistance there is to listening to victims of violence and taking them seriously. He pointed to the lyrics of some popular songs that try to normalize home-based brutality.
Payne also criticized the media and some advocates for domestic violence victims for placing a focus on the fatal outcomes and not enough on those who make it out alive. Women who get diagnosed with breast cancer are told it doesn't always end in death and, with proper treatment, they can go on to live their lives, the senator said.
"I propose a change in our tactics. We should follow the lead of women who suffer from deadly diseases. Breast cancer survivors proudly stand in front of the world to proclaim their victory as they wear their pink shirts and walk in breast cancer awareness marches with family and friends. As a former police officer I recognize the difference between a disease and a crime, and it's not my intention to compare breast cancer and domestic violence. I simply propose we take a page from their playbook and promote our victories," he said.
He was followed by St. John's Dynamic Dancers, performing pantomime to a tune, "Amazing Grace for All." The evening closed with a candlelight march around the block, escorted by police and a reading of the names of domestic violence victims who have died.
Pastor Carlyle Sampson ended the evening with a prayer. The Love City Pan Dragons paid a musical tribute to the night.