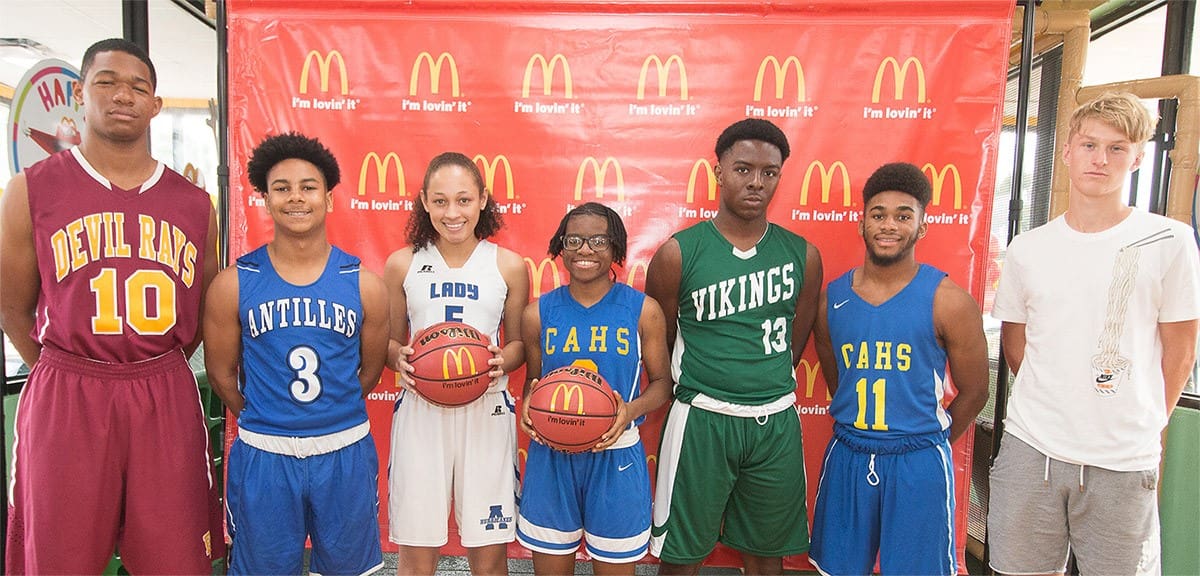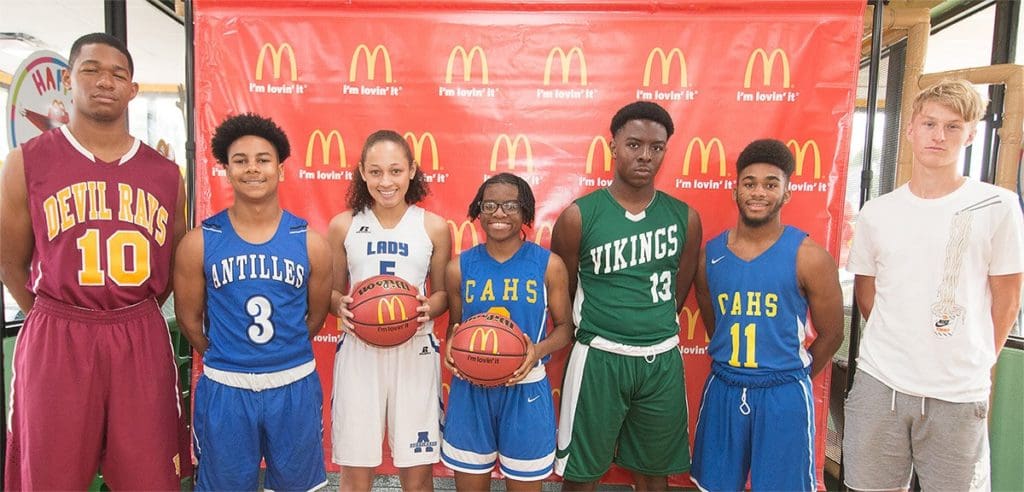 This weekend, high school teams throughout the territory will compete for the winning title at the annual Interscholastic Athletic Association (IAA)/McDonald's MLK Jr. Boys and Girls Memorial Invitational Basketball Tournament. Teams from St. Thomas, St. Croix and the British Virgin Islands will participate in back to back games throughout the holiday weekend starting at 4 p.m., Friday, Jan. 17, in the Ivanna Eudora Kean High School gymnasium. They will conclude with championship finals on Monday, Jan. 20.
Last years' winners, Ivanna Eudora Kean High School Boys and the Central High School Girls teams, will battle to defend their titles on the court. Competition will be fierce as rival teams do their best to gain the top spots for 2020. The tournament will host high school teams from Charlotte Amalie, Antilles, All Saints and Ivanna Eudora Kean from St. Thomas. The tournament will host teams from Central High, Educational Complex and Freewill Baptist from St. Croix. Visiting teams competing are from the British Virgins Islands will represent Bregado Flax and Elmore Stoutt. The tournament will feature nine male teams and five female teams.
McDonald's is once again the title tournament sponsor for the sixth consecutive year in partnership with the St. Thomas-St. John Interscholastic Athletic Association (IAA).
Marisol Vega Couto, managing director for McDonald's on Puerto Rico and the Virgin Islands support the competition. "We are proud to support this traditional inter-island competition and to recognize the student athletes who work hard on and off the court."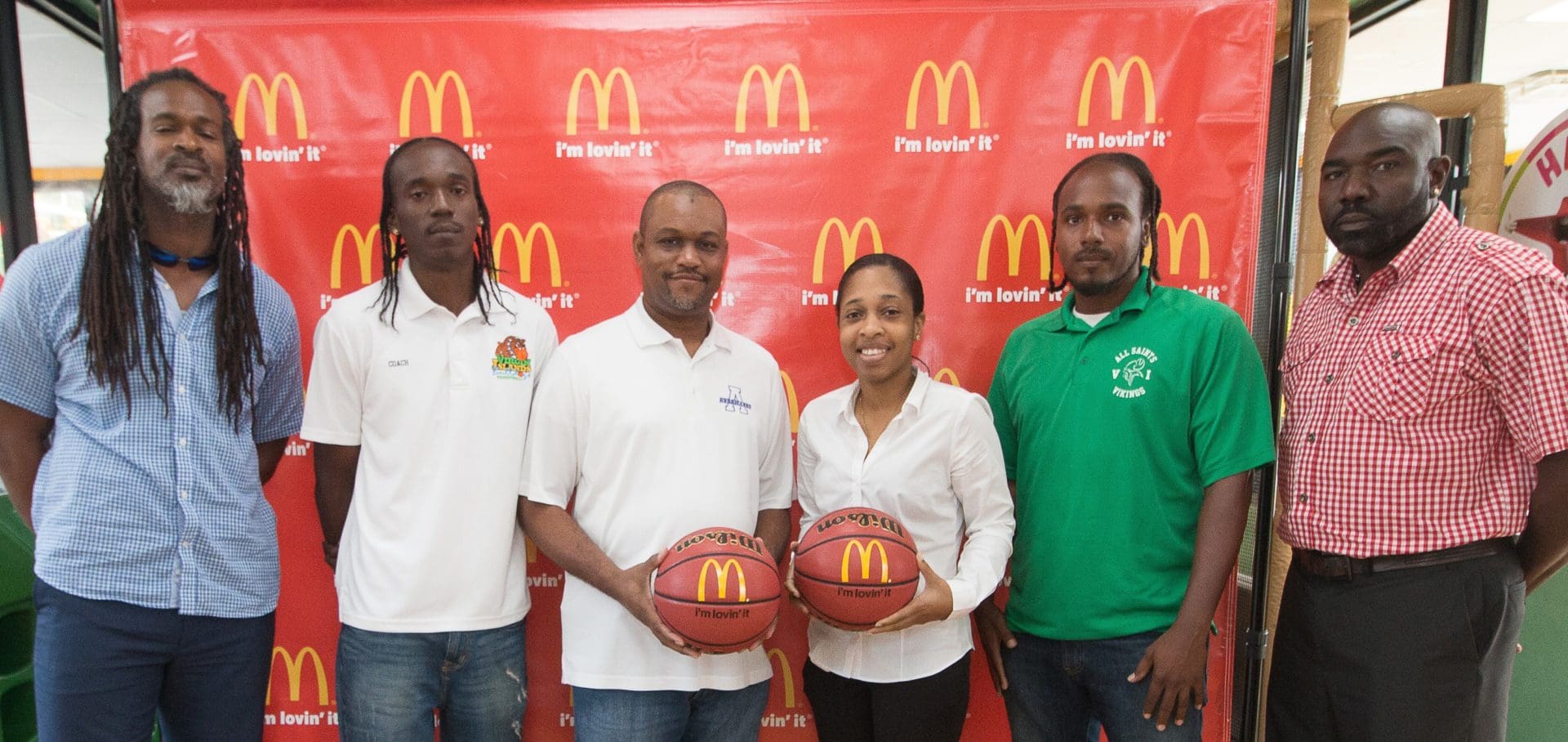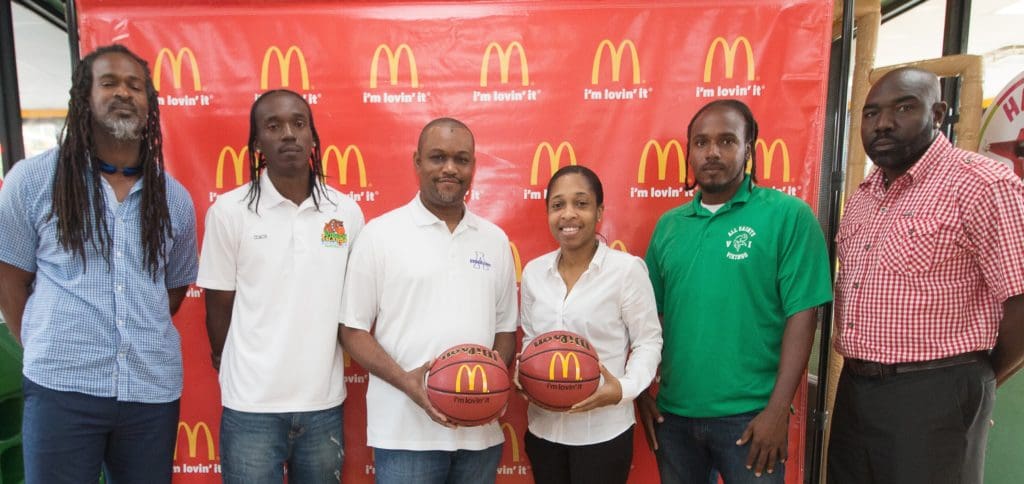 McDonald's has provided an added incentive for the tournament teams with a $2,000 prize to go to each of the two winning team's athletic departments for the purchase of much needed equipment and supplies. McDonald's and the IAA will also be recognizing and rewarding two participating student athletes with the highest academic scores.
Shane DeGannes, IAA president for the St. Thomas-St. John District, is thankful for the corporate support. "We appreciate the ongoing partnership with McDonald's. Thanks to businesses like McDonald's, we can provide our student athletes with tournaments like this where they have an opportunity to put their skills to the test in healthy competition."
IAA/McDonald's Martin Luther King Jr. Invitational Basketball Tournament games start on Friday and continue daily from 9 a.m. to 10 p.m. throughout the weekend, with championship games scheduled for 10 a.m., Monday, Jan. 20, for the girls' game, followed by the boys' game. All games will be held at the Ivanna Eudora Kean gymnasium on St. Thomas.
For more information, contact Basketball Commissioner Kenny Todman at 642-2156.