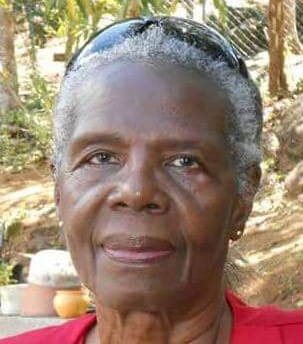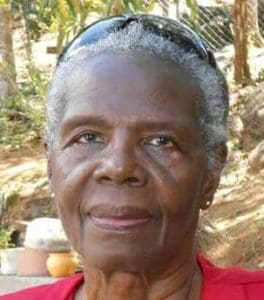 Ashby N. Danet died on Jan. 29 at the age of 81.
She was preceded in death by her sons: Alfred Danet and Elvis Simon; brothers: Walter Mack and Oscar Hunt; sister, Dorothy Hunt Christian; niece, Patricia Francis Griffin; and nephews: Eugene Samuel and Devon Mack.
Ashby N. Danet is survived by her daughter, Angela Spencer; sons: Vincent, Matthew and Moses Danet; brother, Glanville T. Penn; sister, Mavis Mack; grandchildren: Duane and Alison Thomas, and Jayra, Kristal, Joshua and Ty Danet; and great-grandchildren: Zavi'aye Danet, Alyssa and Malcolm Alexis George.
She is also survived by nieces and nephews: Gloria Samuel Joseph, Patrick Samuel, Maurice, Kenneth, Ronald* and Carla Christian, and Pauline Pickering Wade, Sharon Mack, Floyd Peterson, Gloria Penn Wheatley, John, David, Steve, Drs. Dexter and Mitchel Penn, Jennifer Mack-Crockett, Alfred, Walter Jr., Rhys and Charmaine Mack, Veron Smith, Michael, Samuel, Yvette, Wayne and Sylvester Hunt.
Other survivors include special cousins: Pricilla "Tiny" Piper and Eunipha Douglas; sister-in-law, Edith A. Penn; daughter-in-law, Valencia Danet; caregivers: Joyce McDowell, Katherine Holder and Gericare Senior Resident Home; special friends: Marie Horsford, Yvonne Whyte, Sue Williams, Dixie Lee Hedrington, Lionel Connor, Leo Spencer, Gloria Carmona, the Grace Baptist Church and Bovoni Baptist Church congregations and Brewers Beach Morning Swimmers.
Ashby is survived by many other relatives and friends too numerous to mention on St. Thomas, Tortola and Antigua.
Relatives and friends are respectfully invited to attend the viewing at 9 a.m. and the funeral service at 10 a.m., Monday, Feb. 17, at Bovoni Baptist Church. Interment will be cremation.
Arrangements are under the care of Dan Hurley Home for Funerals and Cremation Centers of St. Thomas, St. John and St. Croix.