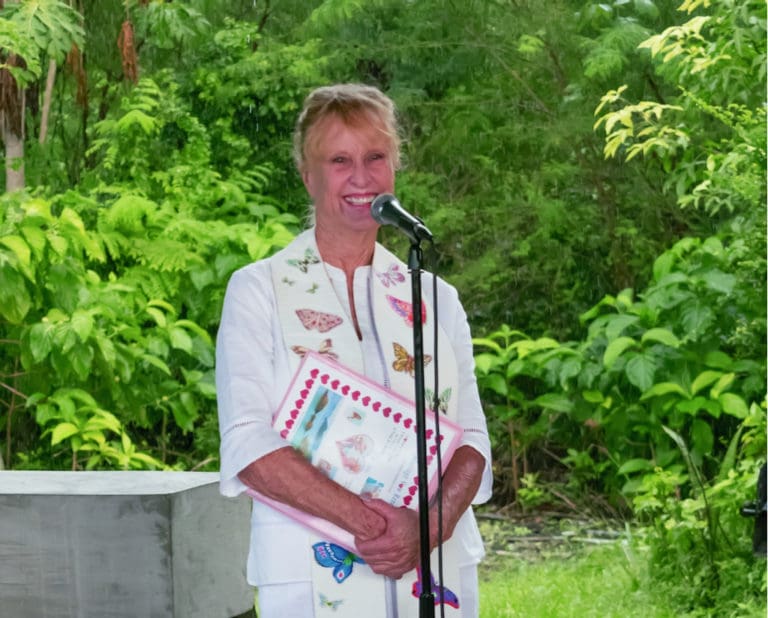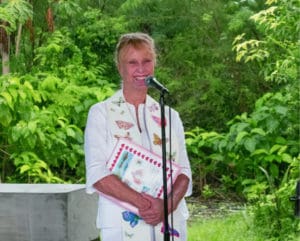 It was a romantic evening at Trunk Bay as married couples gathered to renew their wedding vows in an event led by St. John's 'barefoot minister' Anne Marie Porter, who has been organizing annual renewals for 16 years.
Participants gazed into their partner's eyes, reaffirming their love and commitment, while also offering one another both gratitude and forgiveness.
Many of the couples were visitors to St. John, while others have settled here, including Susan and David Silverman from Coral Bay. For them, "Anne Marie's beautiful service was a wonderful opportunity to celebrate our blessed life together here on St. John."
Leeanne and David DiGiacomo came with their daughter, Maya, who is a senior at St. John's Gifft Hill School. They were married on Valentine's Day 1999, with their five children from prior marriages standing with them.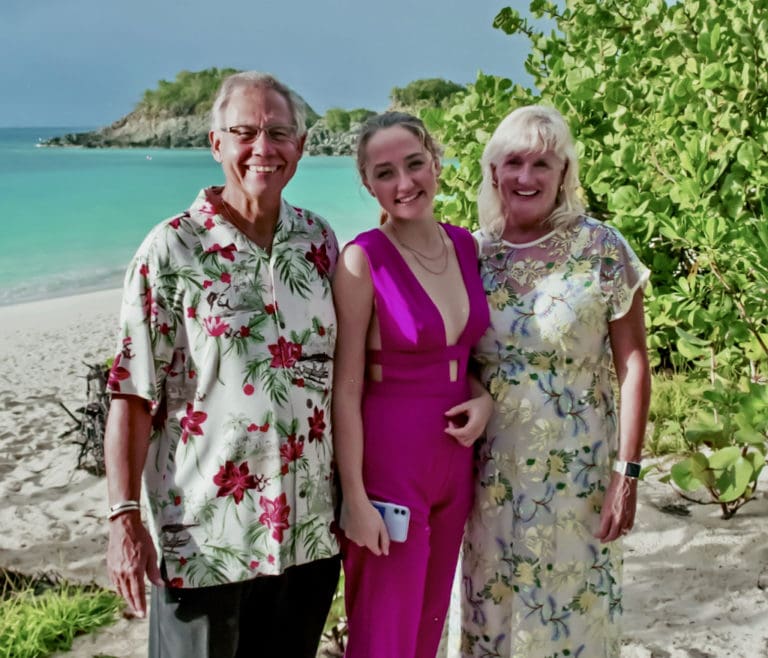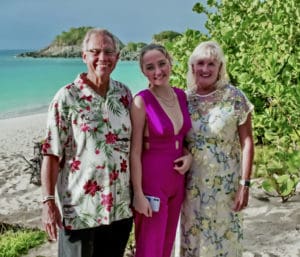 "Our vows then represented our dreams about what we hoped for in our marriage," Leeanne recalled. "Now, 21 years later, we are recommitting to our marriage … the marriage we already know about. We participated, in part, so our youngest child, Maya, could be present. Now, all six of our children will have witnessed our marriage vows … all on Valentine's Day."
Two of the couples present had been married more than 50 years. When Porter asked what had been helpful for staying together so long, they mentioned the importance of making wise choices and, not surprisingly, good luck. Also, drinking beer.
A torrential downpour during the ceremony did little to diminish the warmth of the occasion but did encourage people to move closer together within the shelter of the pavilion – particularly one couple, Katia Moltisanti and Giovanni Gurrieri, who live on St. John and have been married six years.
"This was our first vow renewal," said Moltisanti. "My husband and I enjoyed sharing this heartfelt experience with many other couples, and Truck Bay was magical and uplifting. We are so grateful to live in St. John and experience this genuine community."