Deplorable, unacceptable, embarrassing and disgraceful were just some of the words used Friday to describe the condition of the territory's cemeteries during a meeting of the Senate Committee on Culture, Historic Preservation and Aging.
It is a decades-old issue.
Cemeteries Overrun With Weeds, Senator Says
STX Cemetery Upkeep Is 'Sad,' Reader Says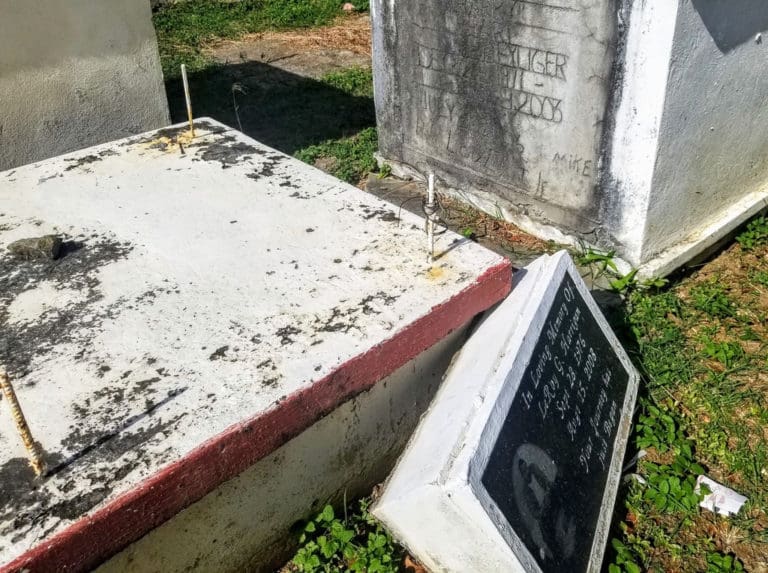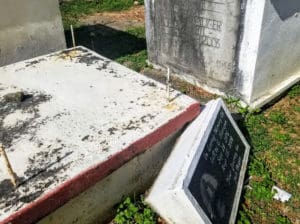 St. Thomas resident Yvette Finch, who couldn't be present for the hearing but submitted testimony, wrote of a saying, "Show me your graveyard and I will tell you who you are as a community."
Finch said the Western Cemetery on St. Thomas, where her grandparents, parents and brothers are buried, is a humiliating experience, with bottles, trash and debris strewn about the grounds.
"I am extremely saddened by the level of importance that we place on our deceased loved ones. Western Cemetery has always been for me, a sacred resting place of our ancestors. While I realize that nothing much can and will be done regarding the overcrowding and damage to our graves, mausoleums and crypts, we must develop a plan to preserve what is left," Finch said.
Department of Public Works Deputy Commissioner of Administration Rueben Jennings, who was present for the meeting in the absence of Public Works Commissioner Nelson Petty Jr., said heavy demands on the department along with heavy financial constraints made it nearly impossible to keep up the cemeteries as needed. In the territorywide public cemetery bank account there is only $347,000, of which $300,000 is allotted for a new road in the Eastern Cemetery on St. Thomas.
"In the Eastern Cemetery, an invitation for bid has been sent to address the roadway access in that cemetery. We also have completed a scope of work that is being reviewed by FEMA for the repair to other hurricane-damaged facilities at the Eastern Cemetery. The Chapel will be fully repaired and security, as well as lighting upgrades will be made," Jennings said.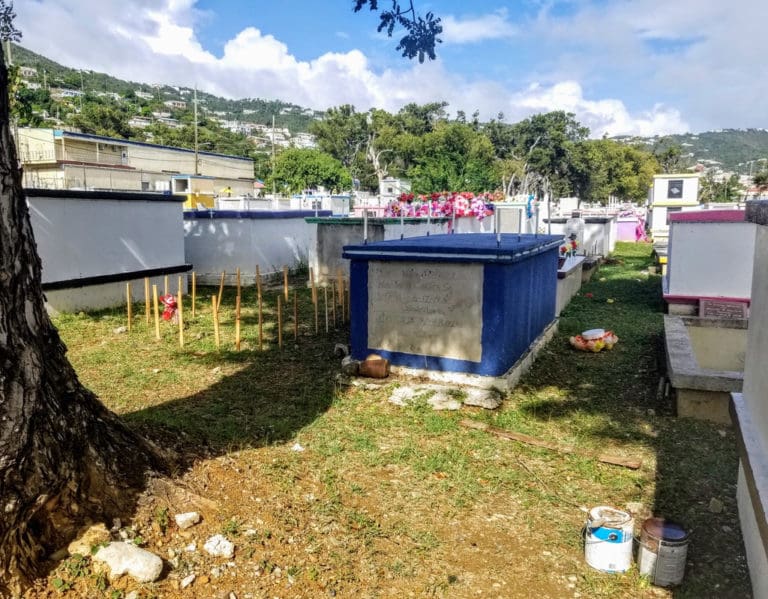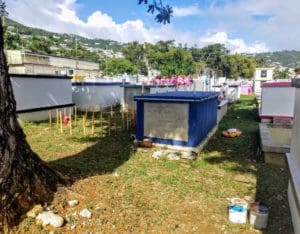 Public Works is developing a plan to address the other cemetery issues, Jennings said, but he did not present one to the senators and only said at some point Public Works would come before them again with a plan and to ask for additional funding.
Sen. Dwayne DeGraff was dismayed. "What has been done to the Eastern Cemetery is a travesty," he said, and the "western cemeteries are historical" and should be regarded as "archives of our pasts."
Jennings said while there is no concrete timeline yet, "In the Western Cemetery, our engineering department is developing a scope of work to reconstruct pathways, trim and remove damaged trees and to also repair damaged tombs. This scope of work also includes upgrades to the onsite cemetery office, bathroom facilities and security gates."
Virgin Islands Genealogy Society Vice President Nadine Marchena Kean said for genealogists, cemeteries are vacation destinations and urged Public Works, who is responsible for cemetery upkeep, to look at them more as museums than grave sites.
There were several issues discussed about the general upkeep of the grounds, but senators and witnesses also voiced concerns about reservations of plots, spacing between plots, vandalism and evidence of ritual practices involving animal slaughter.
"Unfortunately, plots that were reserved and paid for many years ago by my family were resold by the Department of Public Works without notification. This is a travesty. The lack of compassion, unprofessionalism and proper rules are concerns that need to be addressed. As a community, we deserve better," Finch said.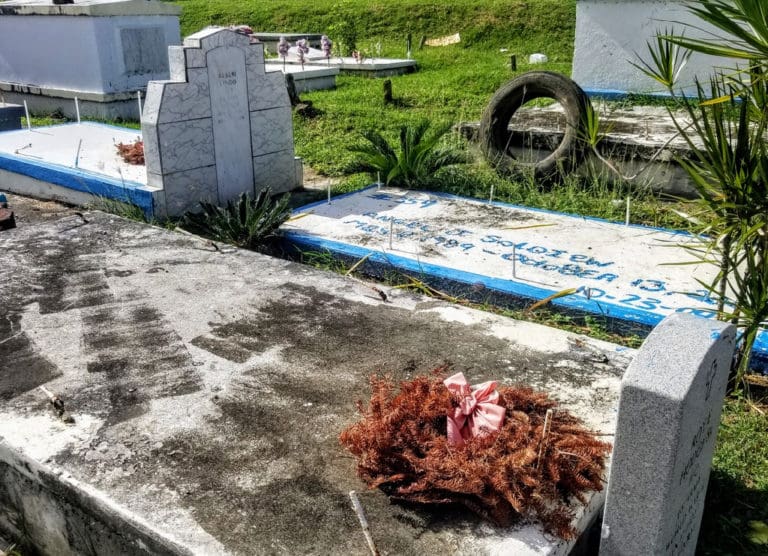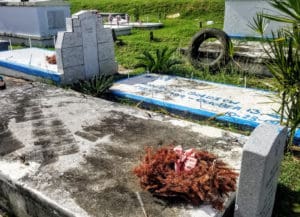 The testifiers, most of whom were Public Works officials, said little to clear this up and only told senators this is not how the department runs and "we don't play favorites."
Jennings said the department does have plans to implement a database system to track and monitor the burial process, which is currently conducted manually.
"We intend to digitally map the burial plots and convert our burial logs into a trackable electronic database."
Because many of the Public Works testifiers were newer to the department, they did not have knowledge about the spacing of plots in prior years, in which many cases are too narrow for families to traverse causing a problem for families wanting to paint and maintain grave sites.
"Please know these initiatives will all take time. We are very much invested in the look of our cemeteries and are working to improve it, but there are numerous limitations within our existing landscapes that we must work around. We are asking for public's patience and understanding as we work to address these decades-old issues," Jennings said.