This is the first in a series on cooking healthy meals while home sheltering during the novel coronavirus outbreak.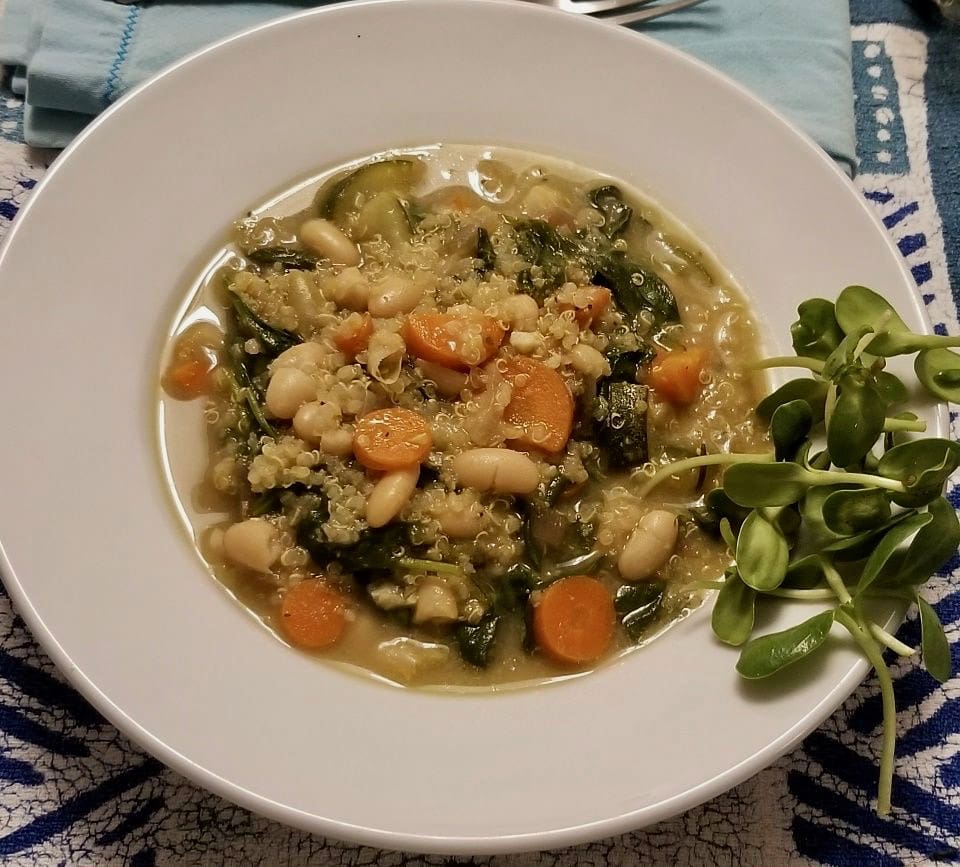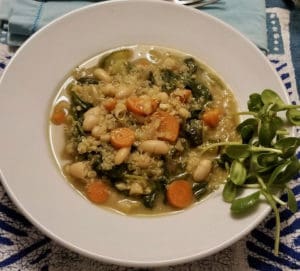 With restaurants shut down and people home sheltering, there has never been a better time to cook. The other consideration is that good health is the best defense at any time, but particularly with the news continuing to report that in general, the most severe cases of COVID-19 are visited upon the already ill and sadly, the elderly.
With all this in mind, I offer my tried and true healthy recipes with which to transform what could be endless idle hours into your own delicious defense mechanism.
A friend gave me a copy of this recipe years ago. I added it to my green three-ring vinyl notebook, which holds, not very neatly, hundreds of recipes collected and modified over more than 30 years. The faded lettering on the copy calls it Zuppa Floretina. Whatever …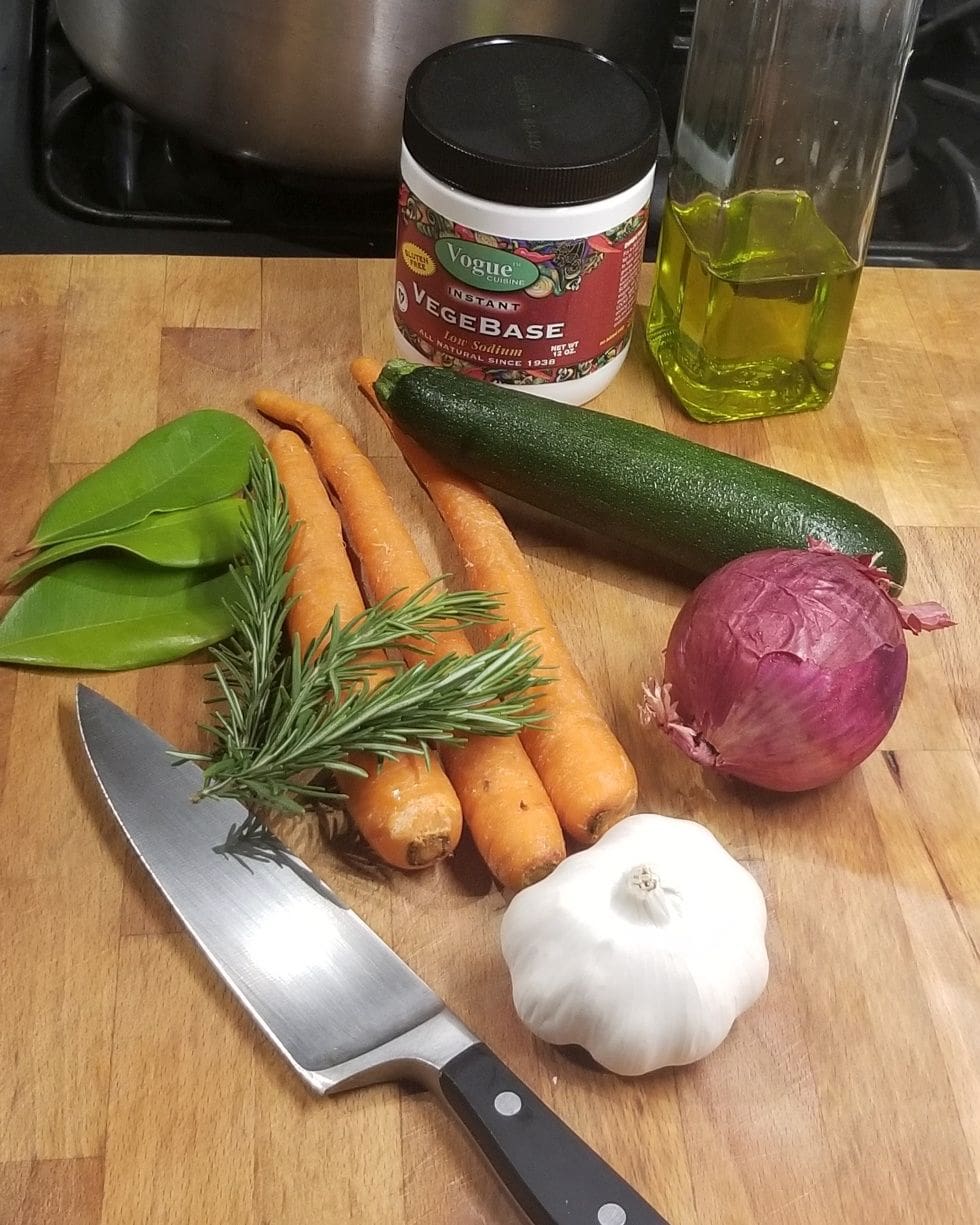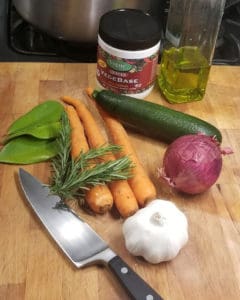 Here's what you need:
– Large onion chopped
– 2 tablespoons extra virgin olive oil
– Several cloves of garlic (original called for 3, but I usually double garlic recommendations)
– 1 or more sprig of rosemary
– 2 or 3 large bay leaves (I use three)
– 6 cups vegetable stock. (I am partial to Vogue Veggie Base, available on Amazon)
– At least six feet of social distancing, more to taste
– ½ cup quinoa (You can also use short grain brown rice or barley)
– Large carrot diced (I use 2 or 3 if they are small and if I have some leftover zucchini, I chop that up too)
– 6 oz or so of baby spinach or other chopped greens
– 1 – 15 oz can white cannellini beans or other white bean
Directions:
In large soup pot or Dutch oven, sauté onion until softened. Add the garlic after the onions are softened. Garlic tends to burn quickly so only a few minutes with that. Add the rosemary, bay leaves, stock, grain, chopped carrot and any other diced veggies and rinsed beans.
Bring to a boil. Reduce heat and cook for as long as the grain you have chosen requires. Quinoa takes about 15 minutes which is why I choose it.
When the grain is tender, remove bay leaves and rosemary stalks. Stir the spinach or other green into the hot soup. When the greens are wilted add salt and ground pepper to taste.
This soup is lovely with some grated Parmesan or Romano cheese on top.