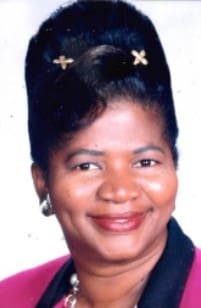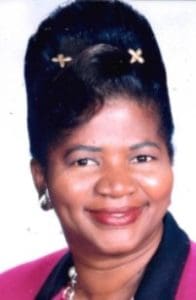 Sylvia Keturah Walters, better known as "Sylvia James" or "Keturah," has died. She was born on St. Kitts but lived in the Virgin Islands for 45 years.
The first viewing will be held from 4:30 p.m. to 6:30 p.m., Friday, June 5, at Turnbull's Funeral Home. The second viewing will be held at 9 a.m. followed by a funeral service at 10 a.m., Saturday, June 6, at New Vision Ministries. Interment will be at Eastern Cemetery, Smith Bay.
She is survived by her children: Claudette James, Ivy Broadbelt-Johnson, Diana Broadbelt, Bernadette Rivera and Celestine James-Levy; stepsons: Nigel Marshall and Lester Junie Richards of St. Kitts; sons-in-law: Delmiro Ezequiel Rivera and Brett Levy; 13 grandchildren: LeKay Flax, John Vincent Harris James, Jerome Broadbelt, Jovan Johnson, Destinee Johnson, Delicia Archer, Denysha Archer, Jaquanda Martin, Makeya James, Delmiro Rivera, Delmani Rivera, Delauni Rivera and Ezekiel Shackoy Rivera; six great-grandchildren; and ex-husband, Maurice James.
She is also survived by brothers: Vincent Walters and Adolphus Brandy, also known as "Ramadin," of St. Kitts; sisters: Maltina Walters of St. Croix, Gwynneth Hodge of Tortola, Juliette Walters of St. Kitts and Joan Ryan Bass; aunt, Beryl Buchannan-Hughes; 18 nephews, including Dave O'Garro and Chesley Garnett; and 25 nieces, including Gweneth Williams of St. Kitts, Geraldine Walters-Buncome, Angie Gomansingh and Sandrine Bass-Terrell; as well as other special relatives and friends.