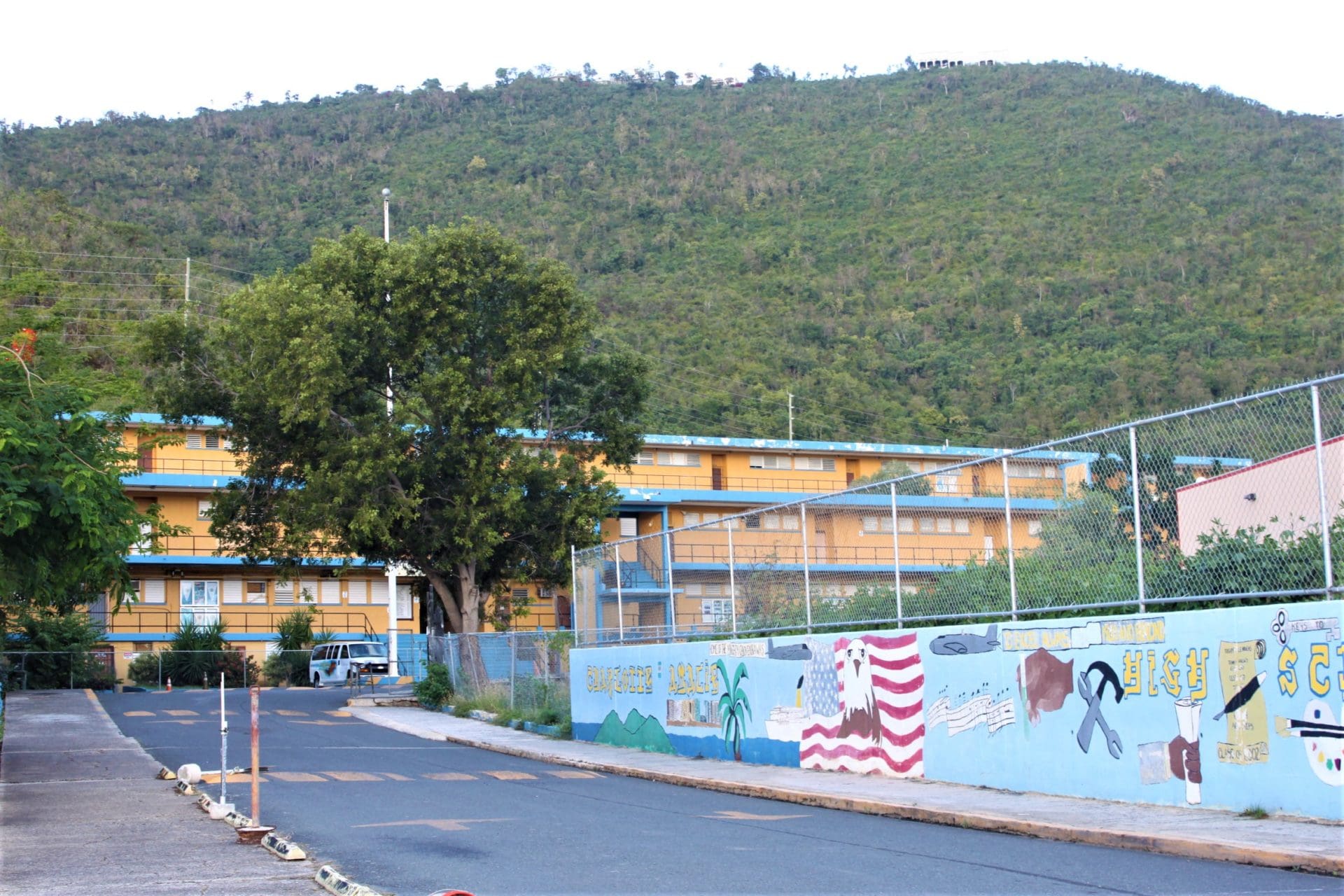 After receiving feedback from the public and union representatives, Education officials Thursday unveiled two reopening options for the upcoming 2020-2021 school year, a hybrid option that rotates between two cohorts, and a "learn from home" option for families not yet ready for in-person classes.
At a press briefing, Education Commissioner Racquel Berry-Benjamin appealed to families to be patient as equipment and new sanitation fixtures – which she said are on order by schools across the nation – are shipped in. Meanwhile, the first two weeks of school will be more of a "soft opening," allowing both students and staff to get acclimated to new safety measures, including daily temperature checks and social distancing requirements.
Families can learn more about each available option on the department's website, and should complete forms for the learn from home option and associated special education or English as a Second Language programs. There is also an after-school option that allows students to catch up on what they missed last year in language arts and math.
According to St. Thomas-St. John Superintendent Stefan Jurgen, all of the department's curriculum standards and teaching materials remain the same regardless of the model chosen. What's different, he added, is the introduction of laptops for all students, along with home internet access, and an online hub that houses all online platforms being used and communication portals for families and teachers.
From there, the hybrid model involves splitting each school population into two cohorts, which will either come into school three times per week or twice per week and learn from home on the off days. Each cohort will have a full day of classes either way, with six hours at the elementary level and 6.5 hours at the secondary level.
Special education or ESL classes will be provided for students individually or in small groups on classroom days or by video teleconference on distance learning days based on each student's individual learning plan.
In keeping with Centers for Disease Control and local Department of Health guidelines, classrooms will be arranged to seat students six feet apart, and Jurgen said all students are required to wear a mask as part of their uniform. Employees are required to wear masks as well.
Officials also explained that temperature checks will be conducted before students are allowed into classrooms, and those with elevated temperatures will either have to be taken home by parents or, for those who walked to school, be placed in isolation until they can be picked up. Clearance from the Health Department is required before they can return. Schools will also undergo deep cleaning before opening, and contracts have been secured for both districts. Custodial teams will continue with routine cleaning, but will also be brought in during evenings and weekends. Automatic soap and hand sanitizer dispensers will be installed once they arrive in the territory.
Signs will also be placed across campuses to inform students and employees about procedures, and students will have to bring in drinking water – fountains and bubblers will be closed – and make use of outside spaces or classrooms for eating.
Meanwhile, the learn from home option is 100 percent virtual and modeled similarly to how the department operated last school year, with students using grade-level programs and assessment tools such as Acellus and i-Ready guided by a teacher. Students enrolled in learn from home are required to remain on this track for a full semester at a time, according to officials.
In both models, Berry-Benjamin said, the school year will begin utilizing the inventory of laptops and electronic devices currently at the department until new tech and additional support for students arrive. Similar to last year, laptops and individual hotspots will be distributed until Education's online infrastructure is complete. Students with underlying health conditions will be given priority to ensure "they can continue learning," the commissioner added. Families who choose to learn from home should visit the department's website and fill out the required paperwork.