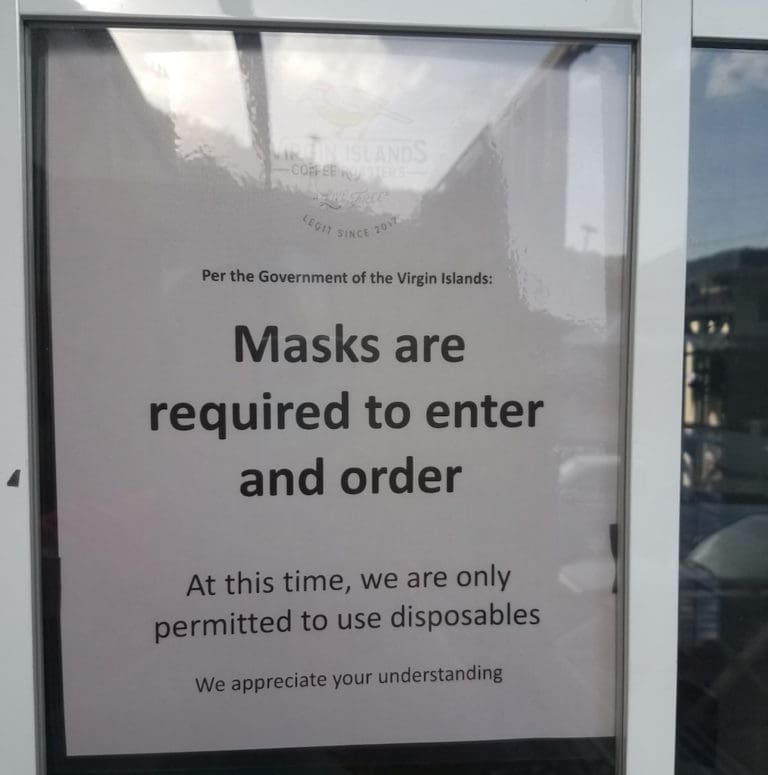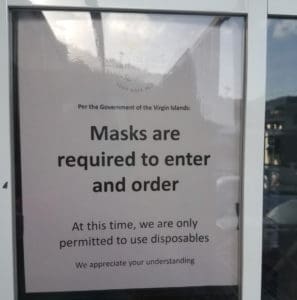 Workers in the U.S. Virgin Islands are feeling a mix of emotions as they adapt to new standards as the summer brings a resurgence of COVID-19.
"Nobody wants to work, but the bills don't stop," said an employee of the Papaya Cove Cafe in Cyril E. King Airport.
The Source spoke to several people about going back to work while the pandemic is still burning. Many were willing to speak but chose to remain anonymous for fear of upsetting employers, discussing how they feel about working during the pandemic.
As of Aug. 3, the territory has seen 439 positive cases, with St. Croix accounting for 266 of total cases, in-part fed by an outbreak at the Lime Tree Bay Refinery. Concern over the handling of the pandemic comes as the Department of Health reported over 300 additional positive cases coinciding with the June 1 reopening of the USVI.
"We opened for travelers, and now we're seeing a surge in cases. I don't think that's a coincidence," said Danielle Caccamo, a local server. "I think it was too early; we opened up right as cases started to spike stateside."
Dr. Anthony Fauci, director of the National Institute of Allergy and Infectious Diseases, echoed a similar sentiment in a July 14 interview with Stanford Medicine Dean Dr. Lloyd Minor, saying "We need to draw back a few yards and say, 'OK, we can't stay shut down forever.' … You've got to shut down, but then you've got to gradually open," in reference to how states are handling the crisis.
Caccamo was laid off for three months after Gov. Albert Bryan Jr. issued a stay-at-home order in March. Before the pandemic, Caccamo lived with a family member whose age put them at risk for serious health complications with the virus. In order to go back to work, Caccamo decided to move, allowing her to socially distance from at-risk loved ones.
"It's sad, but it is what it is, I'm just grateful to be able to be at work," Caccamo said.
COVID-19 numbers aren't the only ones surging in the territory. The Department of Labor reported it has received 11,000 unemployment applications since the beginning of the pandemic and anticipates an additional 3,000 to 4,000.
To protect workers and patrons during the "safer-at-home" phase of reopening, Bryan implemented strict guidelines for restaurants to reopen while allowing accommodations for tourists.
"I feel OK serving tourists and cleaning up after, as long as they are following all the prevention measures. I appreciate having work and welcome them," a barista at a local coffee shop said when asked about the guidelines.
"There are some tourists that are following the rules, and there are some that don't. For the most part, they do follow the rules and comply with what we ask," a desk agent at the airport said.
In one of his more controversial decisions, Bryan banned the use of reusable dishware, opting for a disposable-only policy. While the Centers for Disease Control does recommend restaurants switch to disposable food service items, opponents of the mandate cited a recent fire and the looming closure of the Bovoni Landfill as highlighting the impracticality of plastic utensils in the community.
The absence of tourists and the unforeseeable return of cruise ships has also imposed a new normal on the jewelry industry.
"We're switching to more online sales now," one employee said. The change hasn't been without its hiccups though. "We can show them things over a Zoom call, but it's not the same. You can't hold it or see it the same way you can in person."
While Bryan has refused to revert back to a closed-door policy, his most recent order in response to the crisis included mandatory quarantine for visitors coming from high-risk states, partial beach closures and the indefinite closure of bars and casinos.