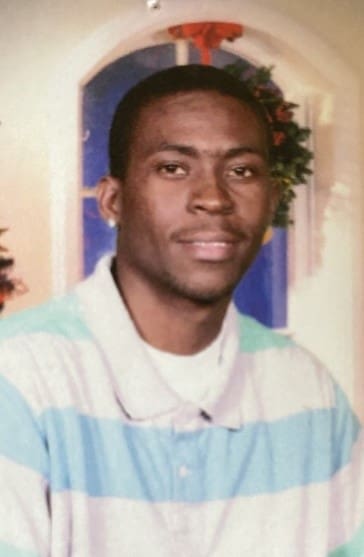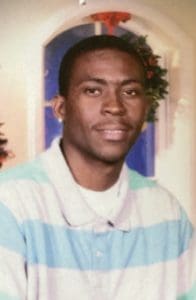 Tasco Martin died on Sunday, July 19. He was 31 years old.
He is survived by his wife, Zulimah C. O'Brien-Martin; daughter, Zeniyah A Martin; mother, Corine A White-Lynch; father: Terrance "Tasco" Alexander Martin Sr.; father-in-law, Noel O'Brien; mother-in-law, Claudie Charles-O'Brien; brothers: Michael Lynch, Aaron Martin, Antonio Martin, Troy Martin, Renaldo Martin, Dean Martin and Terrance Martin Jr.; sisters: Greta Thomas, Yvonne Martin-Parris, Deshawn Montanez-Caleb, Terry Martin, Krystal Martin and K'Licia Martin; brothers-in-law: Irvine Dornelly, Alfred "Al" Parris and Ricky "Slick" Caleb; and sisters-in-law: Charnelle Martin, Luz E Ramos-Dornelly, Candida Charles, Sahida Melchior, Natasha O'Brien and Natasha Nicholas-McIntosh.
He is also survived by uncles: Gerald Martin Sr, Charles "Charlo" Martin, Abraham "Genash" Martin, Charles White Jr., Clayton White, Charles Martin Jr., Clayton Martin, Coville White, former Senator Celestino A. White Sr., Clarence White Sr., James Hill, Clement A. White Ph.D., Allan Yarwood; Patrick Charles and Neville Brann James "JP" Hill; aunts: Doris White-Daily, Daphne White, Cheryl White, Clarice White, Carmen White, Charlene White, Carolyn White-Hill, Sally White, Laverne White, Ruthlyn White, Claudette Brann, Louisa White, Janet Brow, Debra Hendrickson, Rose Yarwood-Shepherd, Delores Martin-Edwards, Delores "Lolo" Martin, Evelyn Allen and Cassandra Martin-Thompson, Joyce Martin, Debra Miller-Hendrickson and Tamika Grant; great aunts: Ruby Gumbs, Calma Gumbs, Bridgette Gumbs, Medora Martin-Granville and Sylvia Martin-Farrow; and great uncles: Bromley Martin, Henry Martin and Samuel "Lil Bucky" Gumb Jr.
Other survivors include nieces: K'eoni and K'Nayah Douglas, K'zia Dornelly, Le'anna O'neal, Kennisha Joseph, Aliyah and Alidah Parris, Shanice and Shanika Liburd, Ayanna Martin, Troi-Mone Martin, Trinea Martin, Tanayia Martin, Ashante Martin, Natefa Martin, Shauna Martin, Tianna Martin, Teniqua Martin, Tecoya Martin, Shu'rayne Martin, Jiana Martin, Mishurn Matthew, Rickelle Caleb, Shanice DerWeer, Amaya McDaniel, Naylah Hardy, JeNai Turner and Keshurna Clouden; nephews: Naim Martin, Troy Martin Jr., Keshawn Martin, Terrance Martin III, Tecoi Martin, Mitchell Matthew Jr., Rick'eme Caleb, Deane Martin Jr., Alli Parris and Jahmari Martin; as well as other relatives and friends too numerous to mention.
Funeral service and burial will be held at 10 a.m., Saturday, Aug. 15, at Kingshill Cemetery. The family respectfully requests that attendees wear a face mask and adhere to the social distancing requirements. Attendees are encouraged to wear festive colors.