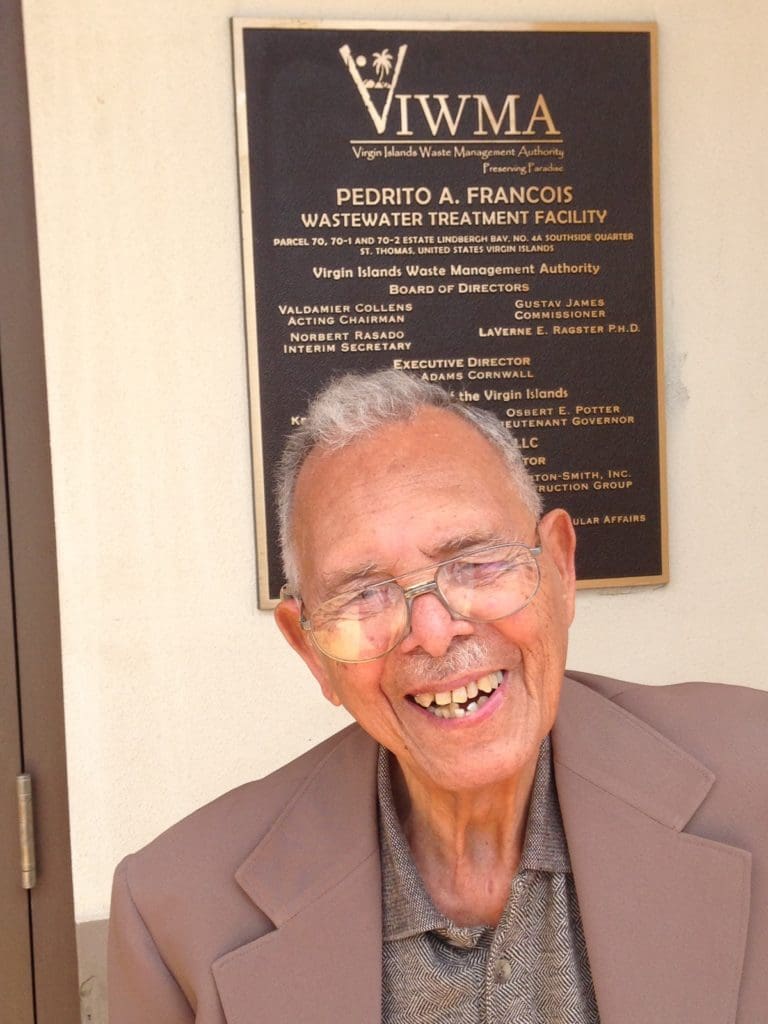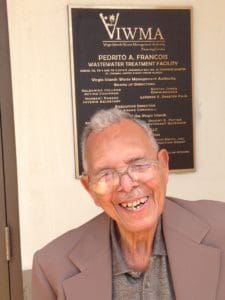 The family of Pedrito Augustus François is saddened to announce his passing on Monday, Aug. 17, at the age of 99.
Pedrito was born on China Man Hill (Moravian Hill) on the western end of St. Thomas on April 15, 1921, the child of Conrad François and Eva Joseph François. He was a proud graduate as valedictorian of his CAHS class in 1939. He attended Howard University (Bachelor of Science in Electrical Engineering, 1943) and the University of Minnesota (Master of Science in Public Health, 1947). He had an impactful career in public service with the Virgin Islands Government, retiring in 1984 from his last post as assistant commissioner of public works.
During his decades of service, his accomplishments included the conversion of the island of St. Thomas' electric utility system from DC to AC current, establishment of the territory's comprehensive environmental sanitation program, public health programs that led to the elimination of numerous tropical and other diseases that were endemic and a major cause of death, and culminated his career with the design and construction of the wastewater treatment system for the territory.
He was awarded the Environmental Protection Association Award in 1984 by the U.S. Environmental Protection Agency, and the Caribbean Water and Wastewater Association Gold Award in 2009 for his contributions to public health in the United States Virgin Islands and the eastern Caribbean.
In his retirement, one of his many pursuits included researching the history of his family in these islands since their arrival in the early 1800s and acting as a historical resource to visitors to the Caribbean Genealogy Library, and friends and family throughout the islands and others on the mainland and in Denmark. He transitioned peacefully at his home on Crown Mountain on the land he explored as a child.
He was preceded in death by his father and mother: Conrad and Eva François; his wife, Gloria Kaufman François; daughter, Leslie Walker; and sons: Pedrito "Emmet" François, Conrad E. François II and Gary François.
He is survived by his brother, Donald François; sister-in-law, Faye François; son, Darryl François; son-in-law, Dr. G. Dwight Walker; and daughters-in-law: Ellen François and Peggy Ashbrook.
He is also survived by grandchildren: Tracey Smith, Dwight A. Walker, Conrad E. François III, Eleanor François, Toni Glass, Pedrito E. François Jr, Kamoya François-Ashbrook, Asasi François-Ashbrook and Gloria Amadi François-Ashbrook; and great-grandsons: Jalen Jenkins, Dasan Walker, Khafri François, Kingston Walker, André Walker and Malachi François-Ashbrook.
Other survivors include great-granddaughters: Kayla Smith, Kiera Smith, Kennedy Glass, Mackenzie Glass and Eva Walker; numerous aunts, nephews and nieces, great-nephews and great-nieces, cousins and other relatives of the François and Joseph families of St. Thomas; and the Kaufman family of New Orleans, La.
Burial blessing and prayers will be held at 11 a.m., Monday, Aug. 24, at Western Cemetery No. 1, with interment to follow. Because of the coronavirus pandemic restrictions, attendance will be limited to family. We thank you for your understanding.
Funeral arrangements are by Turnbull's Funeral Home and Crematory Services.