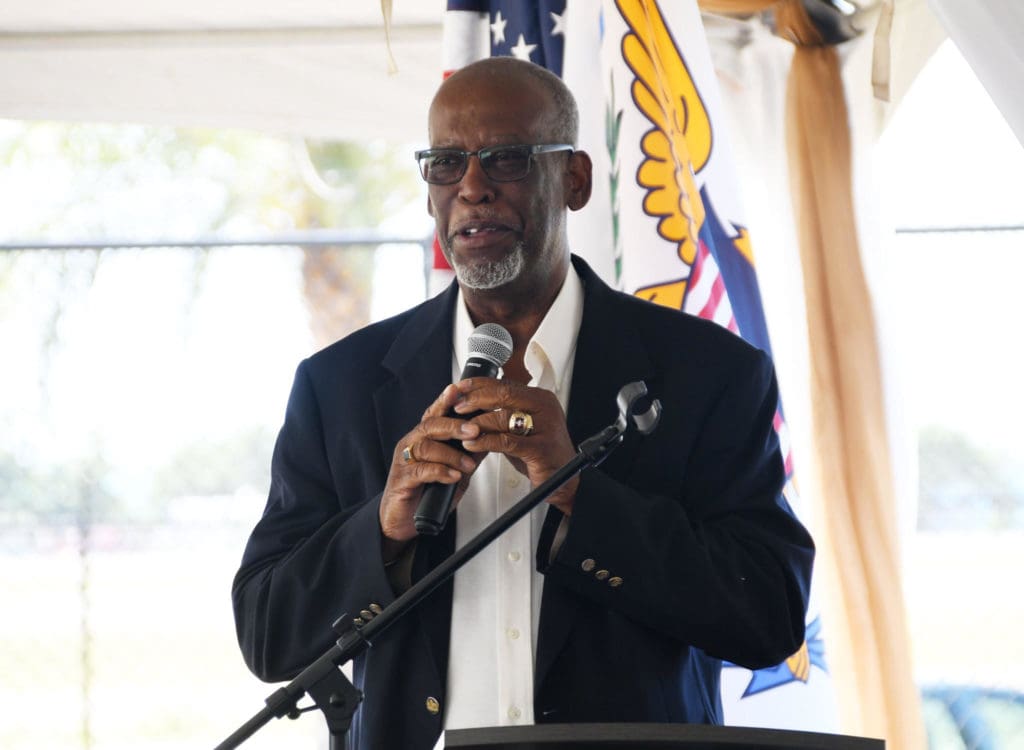 Former Senator-At-Large Robert O'Connor Jr. is being remembered across the territory as a businessman, builder, sportsman and a man who loved his home island – St. John. O'Connor died Wednesday morning at the end of a long illness. He was 74 years old.
Those who knew him best remembered a man of few words who worked hard as an auto mechanic and began his car rental business by investing in a single car. A man who played hard, as a pitcher on the St. John Ambassadors softball team, followed by rounds of dominoes and billiards with teammates in a club across the street from the ball field.
His sister, Edna Freeman, remembered the frankness reserved for those closest to him. Both her father and his namesake – brother Bob – were straight talkers.
"I used to tell him if you know your feelings get hurt, don't ask you," she said. "If you asked them, they'd tell you."
His penchant for not mincing words also impressed the leader of the body where he once served. "Bob was never shy with his opinions," said Sen. Novelle Francis Jr. "I admired and respected his outlook, which was shaped by his years as a business owner, senator and member of the Virgin Islands Port Authority Board, but most importantly as a lifelong resident of St. John. His legacy to this territory will stand the test of time."
O'Connor served two terms as a lawmaker in the V.I. Legislature, where he advocated for small businesses and headed several committees. He served as chair of the Rules and Government Operations Committees, later gaining the title of Vice President of the 18th Legislature.
He was succeeded by Almando Liburd, better known as Rocky. The day O'Connor passed away Liburd spoke about the friendly political rivalry they shared.
Before then, the rivalry was on the ball field. Liburd wore a uniform for the Coral Bay Cudas, but mostly rode the bench, he said. He found better fortunes in the political arena.
"The first time I ran against Bob, I lost by 100 votes. The second time I ran, I won," Liburd said.
Their fathers were longtime friends and co-workers in the Fire Service. In fact, Bob O'Connor Sr. recruited Hugo Liburd to serve as a St. John firefighter.
When the political sparring got heated, Liburd said the fathers would tell each other, "those are our sons," and would agree to stay out of the fray.
Elections Board member Alecia Wells recalled the days when O'Connor and her husband Winston Wells would travel to Canada with the Ambassadors Travel Club. O'Connor served as club president. The trips, Wells said, were almost as much fun as the games they played.
Civic engagement also had a place in O'Connor's life. In between private enterprise and public service, there was time to join the St. John Lions Club, the Captain's Association and the Coast Guard Auxiliary.
"His most recent activities in public service was serving on the Virgin Islands Port Authority Board for over 25 years, which included his chairmanship of the board for five terms. He was an entrepreneur and innovative business owner and operated several businesses, including O'Connor Car Rental, one of the first car rentals on St. John," said Sen. Myron Jackson in a condolence message issued on Wednesday.
Wells also spoke about the years O'Connor spent serving on the board of the St. John Community Foundation.
One of the first to extend words of sympathy was Port Authority Executive Director and former Senator Carlton Dowe. The Port Authority named a new airport maintenance building after the former board chairman.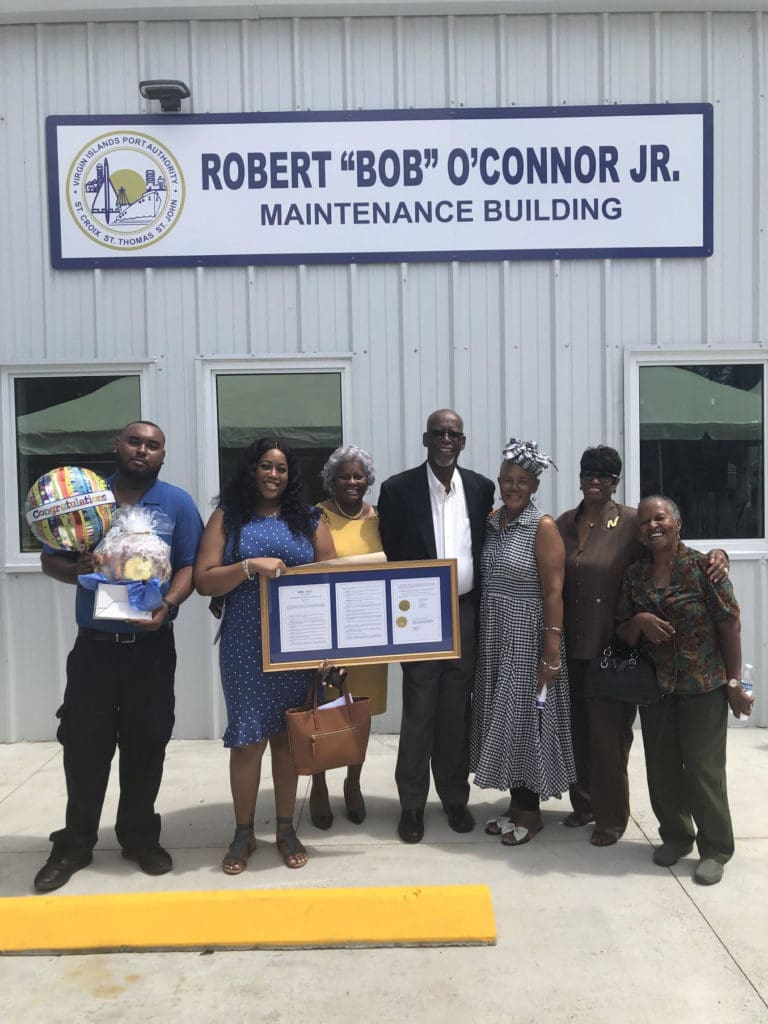 "We are deeply saddened by the passing of our native son and friend who will be remembered as a stalwart of this community. His name and his memory will live on eternally in this community through his many contributions and his stellar example of commitment to hard work and excellence," Dowe said. "He was a devoted advocate for the advancement of the U.S. Virgin Islands and especially for the people of St. John."
Sen. Donna Frett-Gregory sponsored the bill in the Legislature that resulted in the building dedication.
But one of his greatest ambitions for St. John was met with opposition from some residents of Coral Bay. O'Connor was one of the principals of the Summer's End Marina Development project. He also helped direct the establishment of the St. John Legislature Annex in Cruz Bay. Shortly before his passing, O'Connor was also instrumental in rehabilitating the former Hilltop Club building near the St. John School of the Arts.
Hilltop, which once served as a temporary Legislative annex, suffered extensive damage in the passage of hurricanes Irma and Maria.