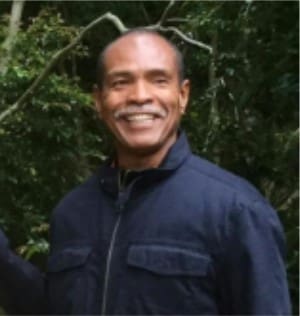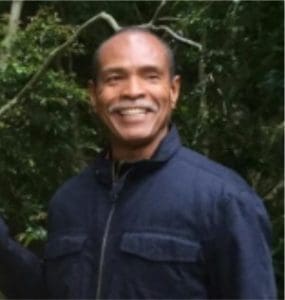 The Frett, Rhymer, Donadelle and John-Baptiste families are deeply saddened to announce the passing of Roy Alvin Frett, affectionately known as "Deannie," who died on Sunday, Jan. 10.
Roy was a loving, quiet, humble, generous, kind and gentle man who loved his family and friends passionately.
He was survived by his wife, Kendra Frett; special daughters: Jamila Miller-Christopher, Iyanta Ellington and Jahcia Frett; sisters: Celecia Frett-Smith, Andrea Frett-Shaw and Jacklyn Frett; brothers: Hugo Frett Jr., Aubrey Frett and Amos Frett; uncles: Leslie Rhymer, Alfredo Paulus, LeRoy Paulus, Gregory Rhymer and Ricardo Rhymer; aunts: Sandra Laforest, Evelyn Wallace, Rosalia Rhymer-Rohan, Velma Nicholson and Carol Rhymer; mother-in-law, Carolina John-Baptiste; father-in-law, Lecius John-Baptiste; sisters-in-law: Althea Frett, Jasmine Frett, Jeanette John-Baptiste, Marie Ryan, Andra John-Baptiste, Josma John-Baptiste, Ruth John-Baptiste, Anthia John-Baptiste and Mavis Williams; and brothers-in-law: Alonzo Smith, Cornelius Shaw, Devon Dhu, Skenith John-Baptiste, Lecius John-Baptiste, Angus John-Baptiste and Martin John Baptiste.
He was also survived by nieces and nephews: Abijah Ellington, Nkosi Motilewa, Malicki Frett, Anya Frett-Tolbert, Annalyn Frett, Anisha Frett-Dickerson, Mahai Frett, Asim Frett, J'Ada Frett, Daniquah Francis, Danisha Frett, Ahmani Frett, Ahjahma Frett, Kalice Frett, Malake Dhu, Mickel Dhu and Micquena Dhu; special cousins: Etienne Frett and Wayne Frett; special friend, James Vanterpool; 34 great-nieces and nephews; as well as other relatives and friends too numerous to mention.
The first viewing will be from 3-5 p.m. on Monday, Feb. 1, at the Blyden Memorial Chapel, which is opposite Western Cemetery. The second viewing will be held at 9 a.m. followed by the funeral service at 10 a.m., Tuesday, Feb. 2, at the chapel. Interment will be at Eastern Cemetery.
Due to the COVID-19 pandemic and public health regulations, masks and facial coverings must be worn at all times.