We the people will gain tremendously by calling for bid proposals for the rebuilding of Caneel Bay. When we say to call for proposals, it is not only about money. It is about the transformation of this gem as a sustainable resilient eco-luxury resort that embodies the historical and cultural significance of the island, preserving ancestral heritage.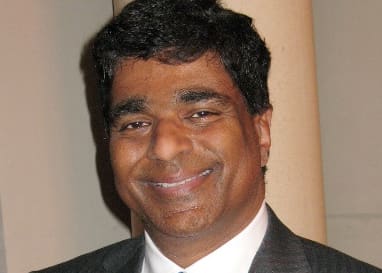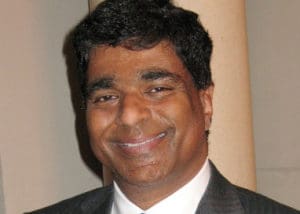 This is our opportunity to give birth to a reimagined Caneel that will become a world class destination, even applying to be a UNESCO heritage site if we include history, culture, nature, etc. Maximum transparency will earn community confidence. New ideas also would be generated by calling for bid proposals.
I was asked "Why is the DOI reluctant to call for bids? Who is benefitting from a no bid lease?"
In addition to the current leaseholder, let's invite world class hotel brands that have sustainability in their DNA: global eco hotel brands such as Six Senses, Aman, Ritz Carlton Reserve, Banyan Tree, Fairmont, etc.
We propose a committee be created including members of the community, ancestral native St. Johnians, NGOs, government, local businesses, elected officials, leaders in tourism and sustainability, etc., to ensure voices are heard and expertise is shared.
Caneel Bay should provide a one-of-a-kind luxury experience that is "off the grid" and in harmony with nature while incorporating St. John's distinctive spirit – a living ecological and heritage "museum" in the National Park. There should be increased public access to its beaches, historic sites and facilities – including the construction of a hurricane-safe ballroom/amphitheater/community center that doubles as a hurricane shelter.
The agreement must have requirements spelled out – including clauses for non-compliance and consequences, which would prevent situations such as the long overlooked hazardous toxic waste conditions and disregarded EDC guidelines. Main objectives must be:
Environmental contamination cleared.
Construction and operation in a sustainable, environmentally responsible manner with high-end amenities and authentic experiences that engage guests and local residents: "farm to table" offerings, mini botanical gardens featuring indigenous flora and fauna, adding exotic orchids for a visually stunning environment, etc. Curating eco luxurious experiences will draw guests who will spend more while on St. John.
Caneel must benefit and collaborate with the community. Increased access. Develop careers not just jobs. Full time/year round benefits and training/advancement. Vocational training and academic research in cooperation with UVI.
Caneel will be especially compelling to high-end visitors interested in experiential eco-luxury travel, responsible tourism, voluntourism, agritourism, along with the traditional beach, spa and outdoor enthusiasts. It will offer a financial windfall directly to the local economy as residents would be part of curating experiences that reflect St. John's culture, history and way of life. Creativity should be part of the RFP measuring tools, highlighting features that truly set the property apart.
Experiences should embrace sustainability and allow visitors to learn new skills. Instruction in crafts such as wood carving, pottery, jewelry making, glass blowing, etc. would be provided by local artisans. A local upscale marketplace at Caneel Bay would allow them to sell their wares as well. Local talent could be recruited to perform at the resort. All while maintaining the understated elegance many have come to expect from Caneel.
Culinary arts programming could include locavore cuisine and offerings such as foraging with the chef at the onsite gardens for "farm to table" experiences, understanding of the principles of permaculture before picking greens for your lunch, cooking classes, pepper sauce making, guava berry drinks and jams, beekeeping experience, personal scent creation using indigenous flora and plantings at the onsite botanical garden.
Opportunities for voluntourism should also be encouraged – allowing guests to give back to the community while gaining knowledge: spending time planting & cultivating at community gardens; helping spot lionfish with CORE; crushing cans with Island Green; coral restoration etc. Even providing an opportunity for younger guests to be Junior Rangers for the Day with Friends of VI National Park. These initiatives would draw donations to local causes.
There are myriad ways for Caneel Bay to partner with UVI, benefiting students pursuing hospitality, tourism, culinary and agriculture studies with internships, onsite mini research facility focusing on food security, hydroponics, etc. Students could help run agricultural and culinary programs, providing unique guest experiences. Such a partnership would benefit the resort as well with increased revenue.
It is important that Caneel walk the talk – eco-construction embracing The Living Building Challenge™ – the world's most rigorous proven performance standard for buildings to withstand 200 mph hurricane forces. Use of sustainable material including photovoltaic embedded substances, solar farm to be off the grid, rainwater harvesting, zero waste initiatives, wastewater recycling system for irrigation etc. World-renowned architect Hitesh Mehta's design of the new Six Senses Galápagos is a prime example of green design that creatively incorporates the history and culture of its locale. This could include designing a spa and or suites out of bamboo (similar to Bambu Indah  https://www.bambuindah.com in Bali) to resemble sugar mills.
Once exclusive signature experiences are incorporated, additional revenue generated could be in millions. The economic ripple effect created by new jobs and partnerships with locals would further enhance the impact on the community. There should be contractual agreements to provide locally grown produce, etc. and insistence on year-round employment even during the offseason, with the opportunity to cross-train staff to other roles to avoid layoffs.
Gross receipt taxes and federal income tax filed in VI would also increase revenue exponentially. Caneel's signature programming would mean increased revenue for the operator. A win for all.
Doing the socially and environmentally conscious thing is not only morally right – it will mean increased profitability and quality of life. This newly envisioned Caneel Bay Resort could serve as a model for future projects. A transparent bidding process and community input is the only way to ensure Caneel reaches its true potential.
Finally, even if it takes an extra year, in the long haul a reimagined Caneel will generate more careers, not just jobs, higher revenue and yes even higher Gross National Happiness (GNH).
Let's collaborate, let's ponder and infuse ideas that will uphold heritage, history and culture in harmony with nature while enhancing the economy and benefits for all.
Editor's note: Harith Wickrema is president of the Island Green Living Association on St. John.