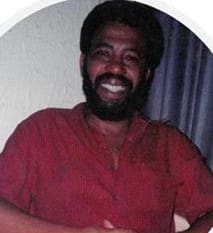 Julius Laudat, also known as "Esmond," died on May 14.
A memorial service will be held at 10 a.m., Monday, June 14, at Turnbull's Funeral Home.
He is survived by his brothers: Raymond, Errol and Clem Austrie; sisters: Corine Leonard, Minta DeCosta Gomez, Constance Austrie and Joycelyn Greene; and nieces and nephews too numerous to mention.