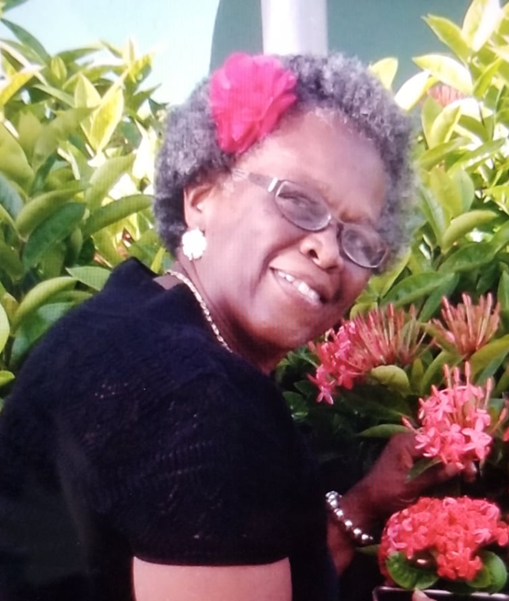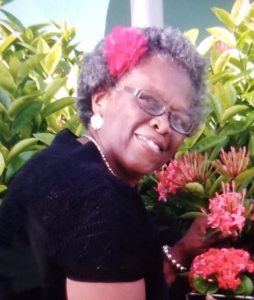 Beryl Y. Peters-Wade arrived on Thursday, May 18, 1944, on St. Thomas, Virgin Islands, to the late Anastacia Fury-Peters and the late Ezekiel Peters. Beryl had the opportunity to spend four years of her young life in Brooklyn, N.Y. She went to school there from the 7th through 10th grade, making memories that she shared enthusiastically with her family and later her children.
She returned to St. Thomas after the 10th grade and graduated from Charlotte Amalie High School, Class of 1962. Beryl was a lifelong educator. She provided child day-care services from her home-based business from 1978 – 2019.
Beryl was a faithful, devoted wife and dedicated, attentive mother. She was known for her warm beautiful smile and compassionate personality.
After a short battle with a rare terminal illness, she peacefully ascended with ancestral wings on Monday, Aug. 30, 2021, at the age of 77, surrounded by family.
She leaves behind her husband, Alphonso Wade Jr.. also known as "Joe-Joe."
Her legacy continues through her daughters: Beverly and Beranice Wade, and Brenda Lee Wade-Scott; sons: Wadeh Waba. also known as "Al," Albion and Aaron Wade; sisters: Ann Eleanora Richards and Harriet Leonard; brothers: Anselmo, Orlando, Austin and Samuel Peters; god sister and lifelong friend, Marva Ferdinand of Brooklyn, N.Y.; grandchildren: Amber, Rubina, Ayanna, Alana, Akelo, Makeda, Taharqa and Hadiya Wade, Larry Jr. and Anastacia Thompson, Ray VanBeverhoudt, Dale "Noah" Wade, Ayana and Aliza Wade, James Foltz, Khaleem and K'yanla Westerman, Te'yanna, Ariyanna and Aaron Wade Jr., and Jaelin and Jaela Wilson.
She is also survivied by great-grandchildren: Avanne', Jaydel and Kaydel Thomas, Damien T. Clark and Ta'niyah Wade. daughters-in-law: Lisa Wade and Felicia Davis-Wade; sons-in-law: Leo Westerman and Bryant Scott; spiritual family: Dr. Namonyah Soipan, Cereese Lewis-Smith, Mario Caines and the Center for Sacred Dialogue family, The C.A.H.S. Class of 1962, and the children of the many parents that entrusted them to her care from 1978-2019.
Special thanks to Nurse "Geri" and the rest of the SRMC Heart and Lung team, Vernon Lake, Dr. Hobdy and her team at St. Thomas Cancer Specialist, Nicole Richardson, Nurse Lake, and the staff at Tropical Health LLC and Nate's Custom Charters.
Beryl's Celebration of Life Ancestral Ascension Ceremony will be held at 10 a.m., Monday, Sept. 20, at Turnbull's Funeral Home.
The family requests all attendees come with healing love energy, dressed in traditional Afrikan clothing or festive colors. Celebration of Life arrangements are entrusted to Turnbull's Funeral Home and Crematory Services.