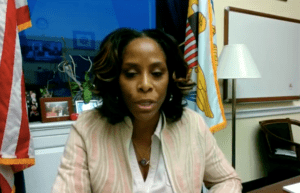 Congresswoman Stacey E. Plaskett, a member of the House Ways and Means Committee, released the following statement in recognition of Contract Day in the Virgin Islands:
"During one of my floor speeches last week, I shared that President Biden's Build Back Better Plan embodied the vision of the American people and that it is the kind of legislation that assures our people, hard-working Americans across the nation and in territories like the Virgin Islands that we will not abandon them in their time of need.
"There is an undeniable connection between the landmark provisions outlined in the Build Back Better Plan, the current fight that's happening in the halls of Congress and the struggle that took place in our home, St. Croix, on Oct. 1, 1878. On that day in history, almost 150 years ago, four brave, stalwart women led the St. Croix Labor Rebellion of 1878.
"These women — Mary Thomas, Mathilde Macbean, Susanna "Bottom Belly" Abrahamson and Axeline "Queen Agnes" Salomon — are immortalized in our history as Virgin Islands queens as they led this important movement, demanding all plantations improve workers' wages and repeal the Labor Act of 1849.  It is important that we take the time to honor their memory and the sacrifices made by our ancestors on this Contract Day.
"The fight for appropriate pay, job creation, equity and improvement in working conditions and living wages, especially for those who need it most, continues today as I and my colleagues advocate for much-needed changes in our communities. When I think of our ancestors and how bravely they fought, some to their death, for the causes of equity and improved labor conditions, I am greatly encouraged to continue advocating, championing and fighting for the Virgin Islands."