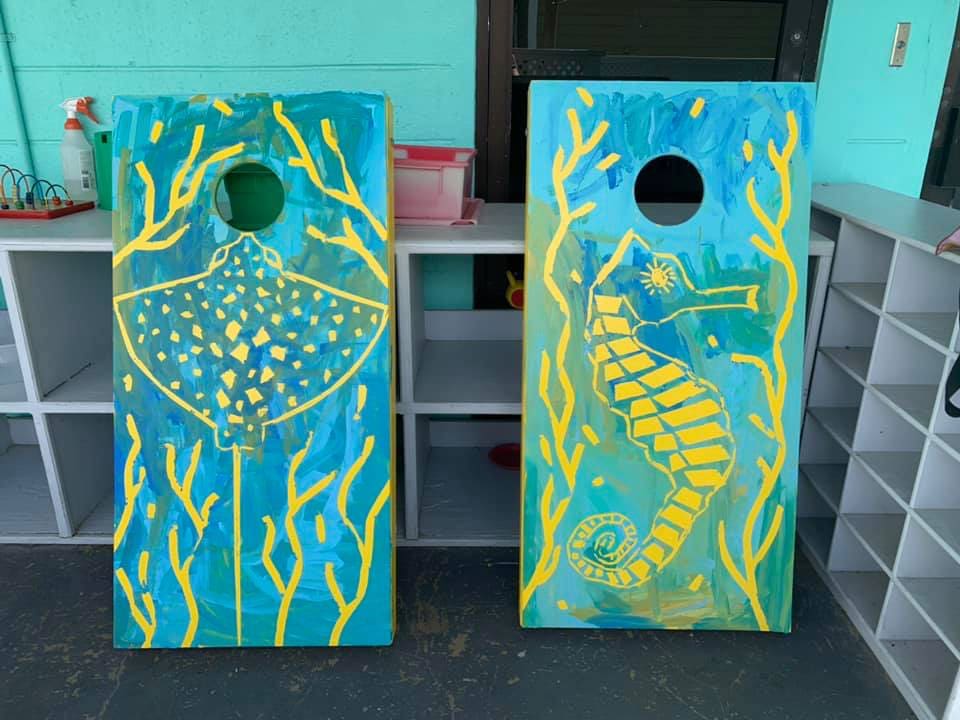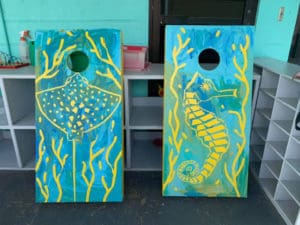 If you are ready for a round of cornhole, the Leatherback Brewery on St. Croix will be the place to be Saturday for the Coral Reef Academy Second annual Cornhole Tournament and Silent Auction.
The event was forced postponed in 2020, but has returned this year.
Cornhole is a game typically played outdoors, where players take turns throwing small bags filled with corn kernels towards a board with a hole at its far end. Registered teams of two will compete head-to-head for sponsored gifts from restaurants, spa experiences and more, said Andrea Shillingford, the director at Coral Reef.
All proceeds will support the Coral Reef Academy and the students and families that attend the school. Coral Reef Academy specializes in education for children with autism and other developmental disabilities.
"It's pretty much a great chance to come out, have fun, but also support the school and learn more about the parents and teachers and the work we are doing," Shillingford said. "It is a time to connect in a space where you can have some human interaction and help provide scholarships to our students and to assist in covering some of our operational costs, as well as expansion."
Besides rounds of cornhole, Shillingford said, the event will feature a live silent auction. Items will be placed at their lowest cost and auctioned just for some fun.
Attendees will have the chance to bid on excursions and items such as Big Beard's half-a-day adventure, a three-course dinner for four fromBistro catering, a horseback tour from Cruzan Cowgirls, and a Melee Mobile cocktail kit.
The cornhole boards for the event were painted by the children of Coral Reef Academy along with Barbara Gelardi and will be auctioned as well.
"Children with autism learn differently than their peers without autism and may become frustrated at a typical school classroom, falling behind in their progress. Providing services, education, and care for students with disabilities is a costly endeavor. Upward of 70 percent of Coral Reef students receive tuition assistance to attend the school," said Shillingford.
Food trucks will provide meals and Leatherback Brewery will also provide cold adult beverages.
Registration for the cornhole tournament will begin at 10 a.m. and games will begon at 11 a.m.
Those interested can register to play cornhole or to sponsor an event by visiting the Coral Reef Academy website.