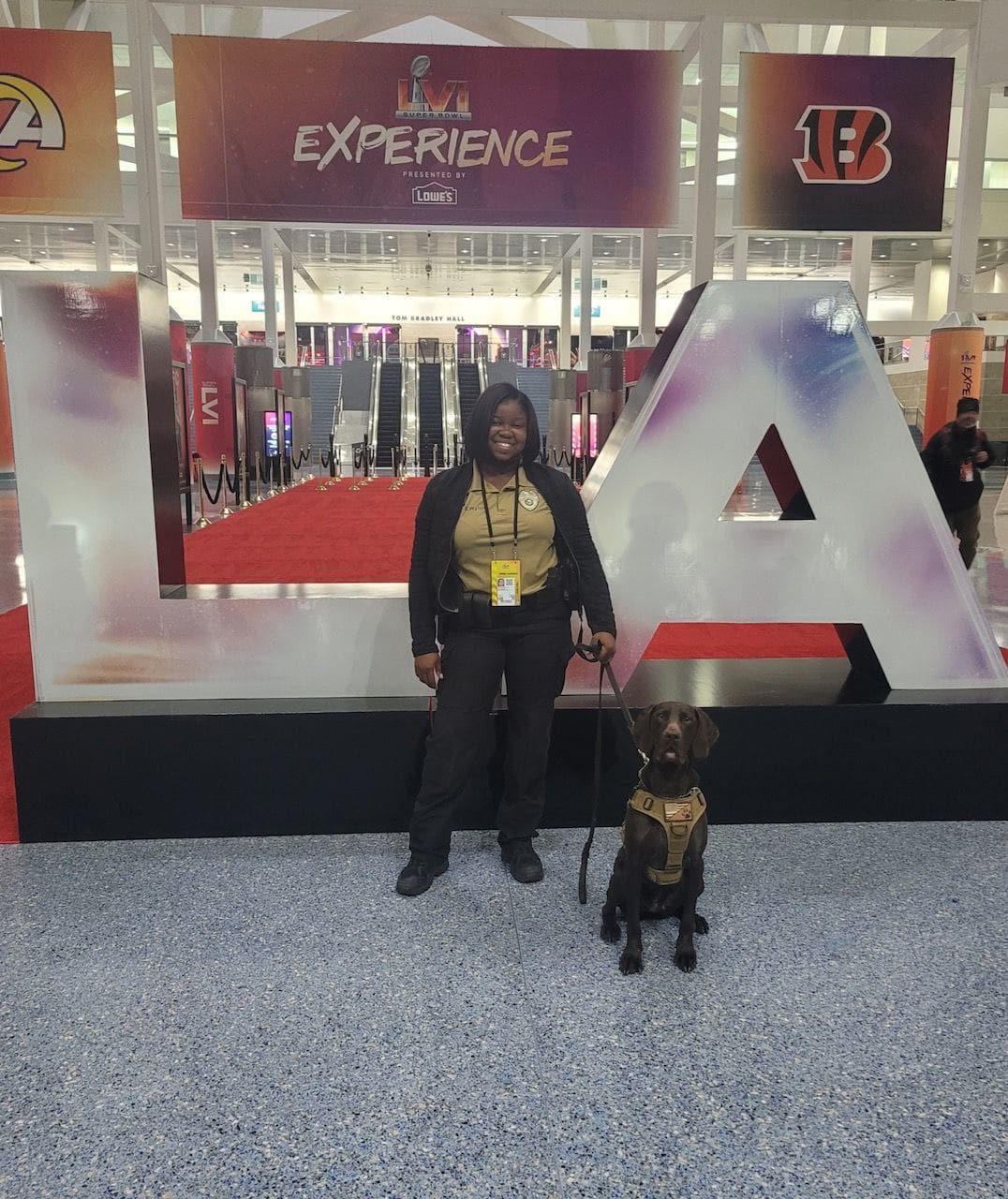 What do you do after working the biggest game of the year – the Super Bowl? V.I. Port Authority officers Shaquella Willis and Ryan Thomas said they're excited to fly back home Monday with their K-9 partners Luna and Henny and hopefully throw their hats back into the ring for another special assignment.
The Port Authority has a partnership with the U.S Department of Homeland Security that allows officers to volunteer for high profile events – inaugurations and National Basketball Association All-Star games, among others – that require, in particular, explosives detection, for which they, along with Luna and Henny, have been extensively trained.
While sweeping local port facilities and high-profile events within the territory have them busy, being part of a national contingent not only appeals to the officers on a professional level – both are dedicated to their jobs and cite a duty to serve – but also allows them to connect with others in their field and build a network of contacts and resources.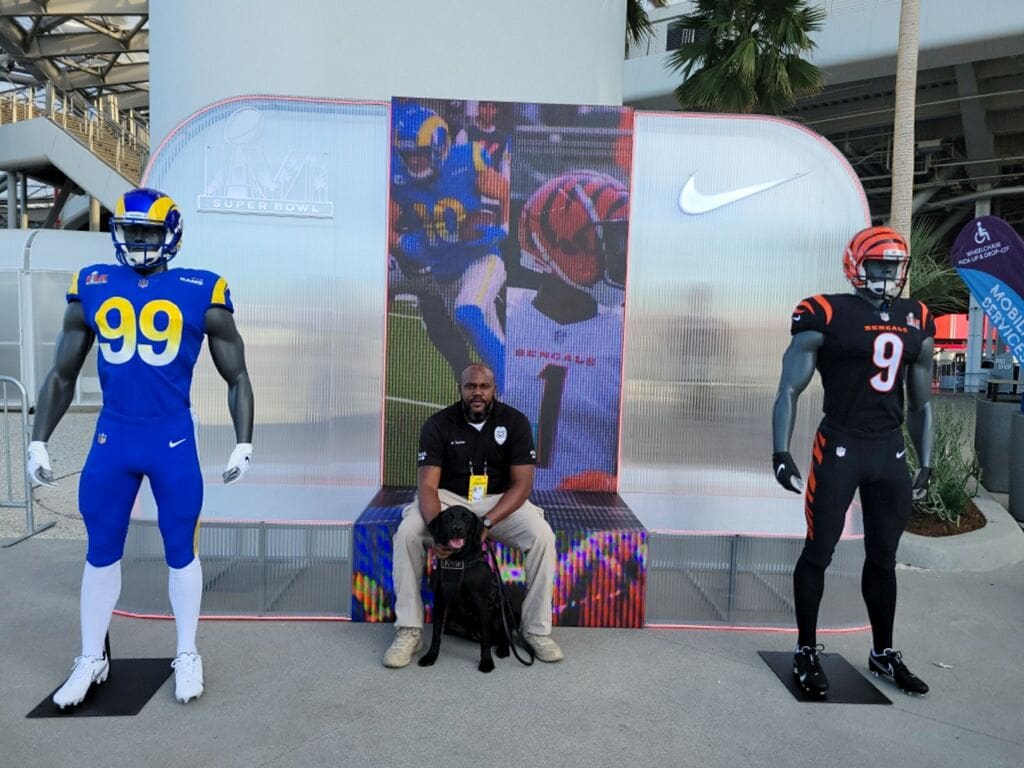 "When I got into policing, I just fell in love with it," Thomas said. "There is nothing better than helping the community, and once I got into K-9 enforcement, my passion for it deepened. It's such an honor being able to have these different experiences."
This is the second Super Bowl for Thomas, and Willis, while speaking to the Source Monday, said this is her first national event, having entered the program just seven months ago. The pair and their pups left the territory Feb. 3 because, while the Super Bowl was scheduled for Feb. 13, there was still a significant amount of work to do beforehand.
This includes sweeps of the Los Angeles Convention Center, which opened its Super Bowl Experience on Feb. 5. That alone took four to five hours and more than 40 canines, which were rotated, to complete. Additional details included sweeps of the SoFi Stadium, cars entering, and, during Super Bowl, managing its east and north side for potential safety threats posed by fans wandering or entering in the wrong way.
"We definitely had our work cut out for us," said Willis, while Thomas jokingly described it as more of a "workcation." Luna and Henny, meanwhile, were also busy but adapted well to the new environment, their partners said.
"I loved the experience of having her fly in the cabin with me," Willis said of Luna, who just turned two. "She did so well, between the travel and the new environment, she adapted very well."
Henny, who's four, also took to her assignment.
"She can be stubborn at times, especially when I'm trying to tell her what to do, but as my supervisor always says, we're not blessed with the ability to smell, so we just have to stand back and let them do their jobs, which they always do well," Thomas said.
The pair also got in some fun moments, though. While they didn't get to see the much-touted halftime show, they did get to hold the Lombardi Trophy before the winning team.
Now, they head back to the territory – a trip that starts Monday and puts them back in Tuesday night – and while they are excited about more opportunities on the national level, both Willis and Thomas said they also want to spread the message that being a K-9 handler is one of the "most rewarding."
"What other job gives you the chance to work alongside your best friend?" Willis said of Luna. While the pup only has a few more years left in the game, Willis said that when Luna "retires," she will have the opportunity to adopt her.
"They become like family," Willis said.