Police stopped a vehicle operating with only one working headlight Friday evening. Inside the car, the officer found a machine pistol, marijuana, and two mason jars of cash, according to VIPD spokesperson Glen Dratte. It's the latest in VIPD's broken-windows strategy to end gun violence — where even minor offenses can lead to search and arrest.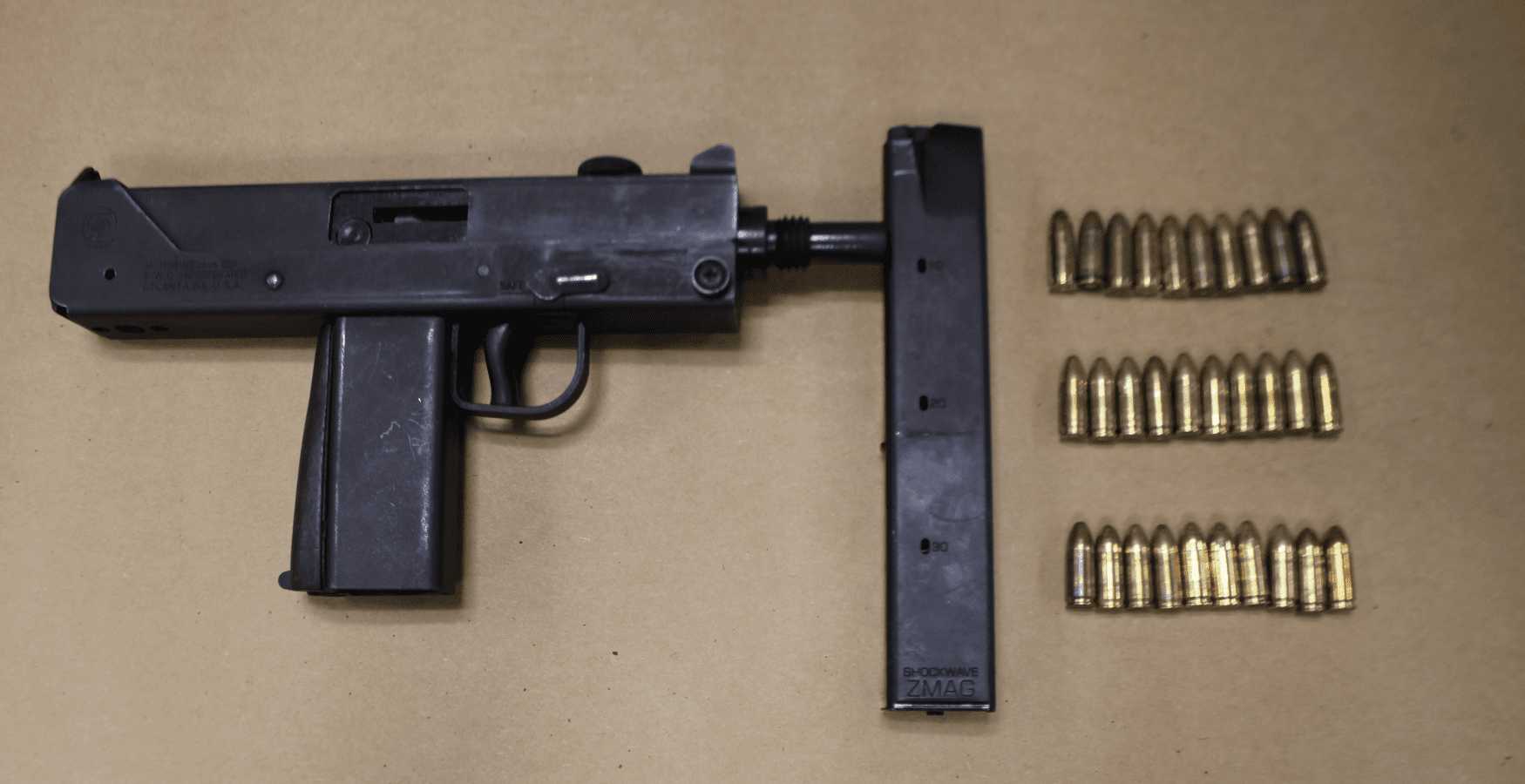 Craig King was charged with possession of an illegal firearm and possession of marijuana with intent to distribute. Unable to post $50,000 bail, the 39-year-old was held in jail.
Police stopped King's car at 8 p.m. near American Yacht Harbor. Instead of a fix-it-ticket for the headlight, the officer smelled marijuana. A search of the car turned up two mason jars full of cash, one mason jar of cannabis, a loaded MAC-11 handgun, and a second magazine capable of storing 50 bullets.
The MAC-11 – or Military Armament Corporation Model 11 – is not an ordinary handgun. It's designed to fire 30 or more rounds in less than two seconds with very little accuracy. One weapons analyst is said to have called it "fit only for combat in a phone booth."
Police Commissioner Ray Martinez launched the so-called broken windows policing program after a St. Croix woman was killed in her bedroom by a stray bullet from a passing vehicle.